If you're spending a lot of time in the house, you'll start to notice those niggly DIY jobs or vehicle repairs that you haven't got around to. Now is the perfect chance! To give you a helping hand, we've selected the five hand tools and pieces of essential equipment that every DIY novice or expert needs in their household.
Screwdrivers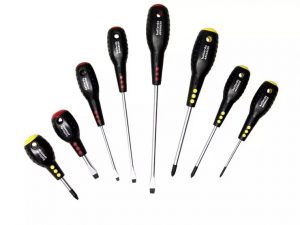 From flatpacks to fast bikes, every DIY expert needs a selection of screwdrivers and hex keys. The key to completing the best job is to use the right tools, and nowhere is that more crucial than when you're working with screws. 
Use the wrong type of screwdriver, and you could strip the head, not an easy thing to fix. A handy tip from Halfords is to look at the screw and the packaging before selecting your screwdriver. They will often 1have crucial details on the size and shape you need. Never reach for the nearest tool!
Everyone should have a selection of slotted (flat) headed screwdrivers, Posidrive and cross headed screwdrivers in various sizes.
A set of hex keys (sometimes called Allen keys) is essential too. These hexagonal sockets are used everywhere, from fixing bikes to building beds. While many home-assembly kits come supplied with tools, they're often poor quality. A set of hardwearing stainless-steel hex keys is a wise choice.  
Adjustable Wrench & Self Grip Pliers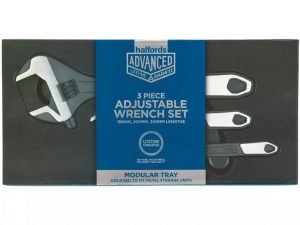 Adjustable spanners are a terrific tool bag addition. You can use the screw mechanism to adjust the size of the wrench to ensure it fits snugly. An adjustable spanner set contains a selection of different sized tools that should be enough for most household fixes.
If the bolt is stubborn or stuck, then it's better to use a non-adjustable spanner as you can exert a higher amount of force with it.
If you're struggling to get to grips with a stuck or rounded nut or bolt, a set of self-grip pliers will come to the rescue. They work by locking to a nut or bolt and enable you to exert much more force than a standard spanner. Our Halfords self-grip pliers come with drop forged steel jaws, making the super-strong for the toughest jobs!
Tape measure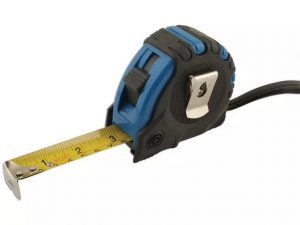 The human eye is a beautiful thing, but it can be deceiving. If you really want to know whether that new fridge, sofa or shelf will fit you'll need to measure it (and not by stretching out your arms). A tape measure is an essential investment for every home.
Hand-operated tape measures are the traditional choice, but laser tape measures offer precision and pinpoint accuracy. The advice from the experts is always to measure twice and never mix metric with imperial. 
Shop towels/rags/wipes/heavy duty soap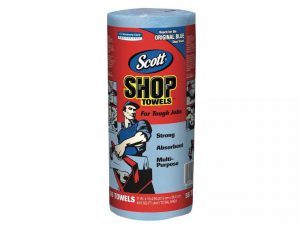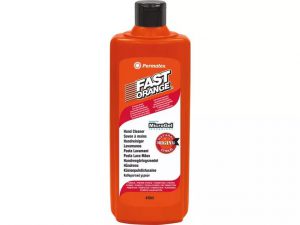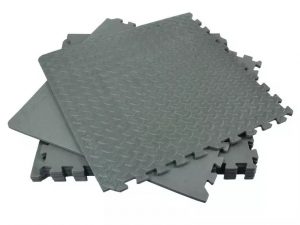 A clean home is a happy home, so invest in some hardwearing and hard-working cleaning materials. Shop towels are the blue rolls of super-absorbent roll you find in garages and industrial settings up and down the nation. Whether it's spilt paint, escaping grease or filler, a roll of shop towel within arm's reach can protect your house from a DIY disaster.
Ordinary household soap can struggle to cut through grease, grime and paint, so a heavy-duty soap is worth having. They're packed full of abrasive particles that work the dirt and grime off your hands, leaving them fresh and clean.
If you're working on cars, motorbikes or cycles, a garage mat will stop any oil or fluids from staining the floor. They also provide a softer surface to work on, protecting your knees, arms and elbows from injury.
A tyre inflator
Left unused, the tyres on your car, van or motorbike can deflate, causing a potentially serious loss of tyre pressure. Some vehicles come with built-in tyre pressure sensors, but if yours doesn't, you'll need a tyre gauge to check they're inflated to the right level.  
You can re-inflate your tyres at most garages, but it'll cost you 50p – and you'll have to drive there. It's much safer to have a tyre inflater at home that you can use to keep your tyres pumped up and primed for the road.
A great worker never blames their tools, they shop at Halfords. Whatever job you're planning, you'll find all the tools and DIY essentials you need online today. Spend over £40, and you'll get free delivery too, so you can start right away!