There can't be a driver alive who hasn't, at some point, belted out their favourite driving song over their car audio while taking a road trip. Music is such a major part of the driving experience, that music apps and streaming tools like Spotify are filled with a vast number of playlists that people have created to perfectly accompany them on their car journeys.
So whether you're heading out on the highway for your annual staycation, on the road to nowhere or driving home for Christmas we wanted to discover the most popular songs and artists that make up the ultimate road trip soundtrack.
We analysed over 300,000 songs from Spotify playlists that included terms like 'car', 'driving' and 'road trip' to see which songs were coming up tops, and these are the results[1].
To help soundtrack your next drive, we also created specially curated playlists from our findings, so you can easily subscribe and listen to the most popular road trip tracks for your next journey.
Best Road Trip Songs & Playlists of 2020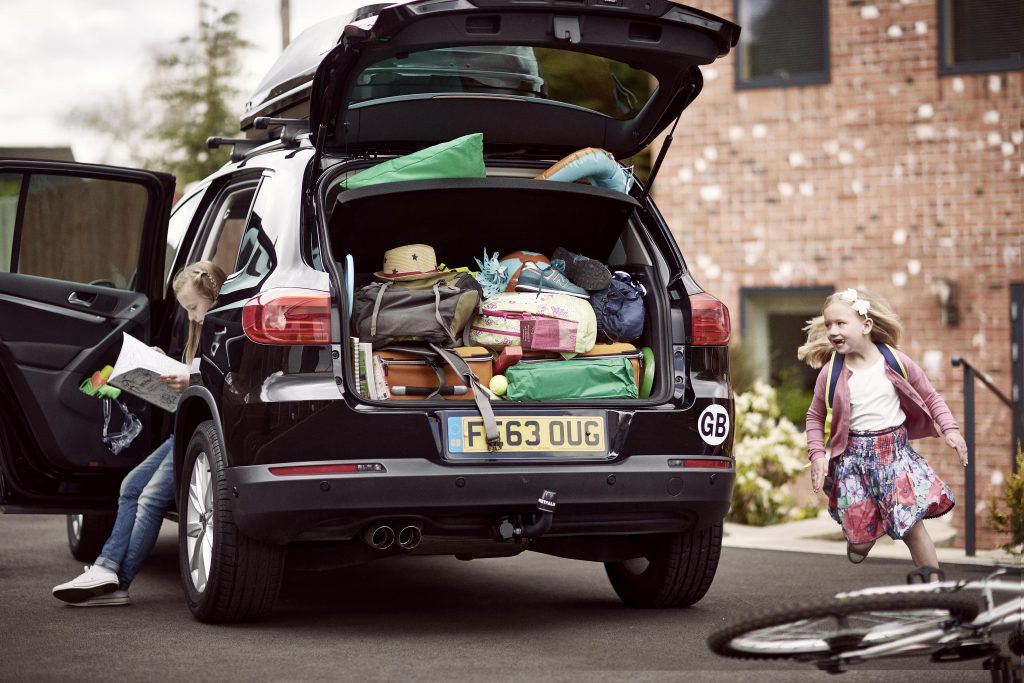 It's no surprise at all that some of the songs people listen to most in the car are absolute classic rock tracks and every tune is a singalong treat. Winning track Sweet Home Alabama by Lynyrd Skynryd, Journey's Don't Stop Believing, Hotel California by Eagles, Toto's Africa and Livin' On A Prayer by Bon Jovi were all originally released in the 70s or 80s and, as our research shows, are still just as popular now for drivers hitting the road. In fact, the most modern songs in our top 10 were Hey, Soul Sister by Train and Party In The USA by Miley Cyrus, both of which were released way back in 2009, showing that we all must crave a little nostalgia when it comes to choosing the perfect road trip soundtrack.
Sweet Home Alabama – Lynyrd Skynyrd
Don't Stop Believin' – Journey
Hotel California – Eagles
Mr. Brightside – the Killers
All Star – Smash Mouth
Hey, Soul Sister – Train
Africa – TOTO
Livin' On A Prayer – Bon Jovi
Party In The U.S.A. – Miley Cyrus
Hey There Delilah – Plain White T's
Most Listened To Artists In The Car
Popular choices were a lot more modern when it came to the most popular artists for driving playlists, although Queen and The Beatles still made it into the top 10. Post Malone was the most common artist (his track Circles was the 34th most popular song choice and five of his songs appeared in the top 100), closely followed by Drake. The only British artists to make the cut are Queen, Ed Sheeran and The Beatles, at 4th, 5th and 8th respectively, and it seems drivers prefer male artists whilst behind the wheel, as Rihanna was the only female to make the top 10.
Post Malone
Drake
Khalid
Queen
Ed Sheeran
Rihanna
Kanye West
The Beatles
Maroon 5
The Weeknd
Most popular Disney songs for driving
Our research showed that songs from Disney movies were extremely popular for car playlists, perfectly ticking the box of being family-friendly, great for singing along to and nicely nostalgic for both adult and younger fans. Disney's top 10 car songs are a mixture of tunes from Disney Classic movies and more recent releases. How Far I'll Go from Moana hit the top spot, and with it's rousing chorus and topical theme, it's no surprise it's so popular for road trips. Meanwhile cheerful tunes Hakuna Matata from The Lion King and Under The Sea from The Little Mermaid made up the rest of the top 3. As Moana, The Lion King and The Little Mermaid each feature twice in the top 10, we can safely say these are the most popular soundtracks for road trips.
How Far I'll Go – Auli'i Cravalho – Moana
Hakuna Matata – Nathan Lane –  The Lion King
Under The Sea – Samuel E. Wright – The Little Mermaid
You're Welcome – Dwane Johnson – Moana
Part of Your World – Jodi Benson –  The Little Mermaid
I Just Can't Wait to Be King – Jason Weaver – The Lion King
I'll Make a Man Out of You – Donny Osmond – Mulan
When Will My Life Begin? – Mandy Moore – Tangled
Let It Go – Idina Menzel – Frozen
Go The Distance – Roger Bart – Hercules
Most Listened To Songs From Musicals In The Car
And it's not just animated movies that have popular tracks for car journeys – soundtracks from musicals also featured in a range of driving playlists, with songs from Hamilton proving a clear favourite. While Waving Through A Window from Dear Evan Hansen took the top and 3rd spot, all other tracks in the top 10 driving hits from musicals were from Lin Manuel Miranda's award-winning, historic, hip-hop hit.
Waving Through A Window – Ben Platt – Dear Evan Hansen
Satisfied – Renée Elise Goldsberry – Hamilton
Sincerely, Me – Mike Faist – Dear Evan Hansen
Burn – Phillipa Soo –  Hamilton
Alexander Hamilton – Leslie Odom Jr. – Hamilton
My Shot  – Lin Manuel Miranda – Hamilton
Helpless – Philipa Soo – Hamilton
The Schuyler Sisters – Renée Elise Goldsberry – Hamilton
The Room Where It Happens – Leslie Odom Jr. – Hamilton
Wait For it –  Leslie Odom Jr. – Hamilton
The perfect playlists isn't the only way to make sure you're driving-ready – make sure you have everything you need for your next road trip by checking out our motoring products and services. We'd love to find out your ultimate road trip playlist.
[1] Methodology: All results are based on Spotify data correct as of 6th July 2020. Most popular artists and songs were calculated by scraping the song data of playlists containing the words 'car', 'driving' and 'road trip'. For Disney data, playlists contained the words 'Disney driving', 'Disney for the car', 'Disney road trip' and 'Disney roadtrip'. For Musicals, playlists included 'musical + driving', 'musical road trip', 'musical roadtrip' and 'musicals + driving'.