Technology advances at a rapid rate, making it difficult to keep track. But with the average person spending over 15 days driving per year, it is important to keep your car bang up to date with the latest tech that will make your driving experience more enjoyable and safer.
No doubt you've thought about adding tech to your car before but were put off by the price of doing so. Not anymore!
Our list below contains the best car tech all of which can be bought for less than £500!
Garmin Drive 51 LM with Lifetime Full Europe Maps 5" Sat Nav – £89.99
Offering helpful driver alerts such as speed and safety camera notifications, the Garmin Drive 51 Sat Nav will help create stress-free journeys – from start to finish.
The device comes preloaded with detailed maps for the UK, Ireland and Europe (45 countries), so that planning journeys is easy. Of course, roads and maps can change, but this is not a problem as the device can be updated with the latest maps completely free of charge. Plus, the Live Track feature allows users to share their routes with others.
If you want an adventure with your journey, you can use the Garmin to discover popular points of interest on TripAdvisor. Doing so will make you aware of millions of popular places including restaurants, shops and other services.
Through our WeFit service, we can help make your life easier by wiring the sat nav into your car for you.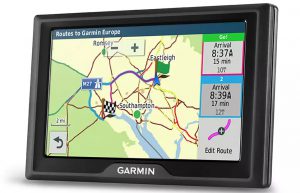 EchoMaster Dynamic Mirror and Reversing Camera Kit – £149.00
Tech shouldn't just make your car look better; it should also improve your driving experience. For lots of us, there is nothing more stressful than trying to park.
So why not take the stress out of parking with the EchoMaster Dynamic Mirror and Reversing Camera Kit. Providing dynamic parking lines in your rear-view mirror, the EchoMaster makes judging parking manoeuvres easy.
A camera mounted next to your number plate provides a 170-degree viewing angle, so that you have good vision even on the tightest of manoeuvres. Water and debris-proof, the camera guarantees year-round performance.

Pioneer SPH-20DAB Smartphone Receiver DAB Car Stereo – £149.00
If there's one thing that most motorists will agree on, it's that driving along in silence is not pleasant. Cars used to be crammed with CDs and cassette tapes just to avoid this.
Now life is easier thanks to the Pioneer SPH-20DAB Smartphone Receiver DAB Car Stereo. Connecting to smartphones via Bluetooth, the SPH-20DAB provides easier and safer access to your smartphone apps.
Easy to use with four hard key buttons, you can play your music, make or receive calls and even connect to Alexa. There is even a voice recognition function to support safer driving.
With a built-in cradle for your phone and a modern design, the SPH-20DAB will look and sound great in your car.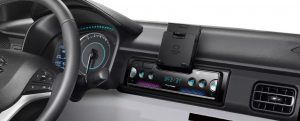 Garmin Dash Cam Mini 2 – £99.99
A decade ago, barely anyone owned dash cams. Now they are everywhere, and for good reason!
Providing peace of mind, the Garmin Dash Cam Mini 2 will capture footage that can act as key evidence in the case of an accident.
Recording in 1080p HD, the Mini 2 provides excellent image quality. Add to this a 140-degree viewing angle and you are guaranteed top quality footage.
The benefits don't stop there as the Mini 2 also comes with features such as Parking Mode, which helps to protect your car when you're not there, and voice control, which means you can use spoken commands to save videos and start/stop recordings. You can also sync up to four dash cams to show multiple points of view around your vehicle with the Garmin Drive app.
They may be a piece of tech you never need to use, but dash cams are worth investing in. You don't want to be left unable to prove that an accident wasn't your fault.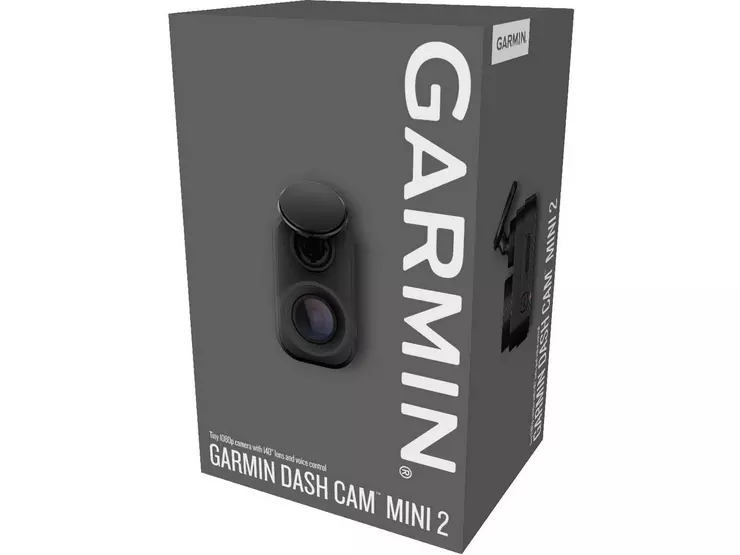 WeFit
Fitting tech into your car can be difficult, especially when there's lots of wiring involved. That's why we offer an additional WeFit service for all of the products within this list.
Through WeFit, we will professionally fit your devices into your car so that you don't have to. Booking a WeFit service couldn't be easier with the option provided on each of the product pages.
Introducing the Halfords Motoring Club
Don't miss out! Join the Halfords Motoring Club today to access a range of amazing benefits and discounts that are designed to keep you moving, keep you safe and keep you saving.
It's free to join and you'll receive money off your MOT, a free car health check and a welcome voucher that can be spent on any Halfords product or service.
Or choose our Premium membership for a small monthly fee (or a one-off payment) to unlock exclusive member pricing on all motoring products and services online and across our stores, garages and Halfords Mobile Experts, as well as a variety of other benefits that will help you to keep moving for less.
With so much to enjoy, this is too good an opportunity to miss!
Join the Halfords Motoring Club today at www.halfords.com/motoring-club.
---
That completes our list with plenty of money to spare, proving that you can add tech to your car without burning a huge hole in your wallet. To find our full range of car tech, head over to Halfords.com.
Remember, if you want top tech for your car, you want Halfords.