We've been blessed with some great weather lately and now that restrictions are beginning to lift, we can get out there any enjoy it. Whatever day trip you're planning, we've got all the essential products and services you need to make your journey – and day – as great as it deserves to be.
Make sure your car's roadworthy
If your car's spent most of the last few months sitting on your drive, then it's a good idea to get it checked before taking it for a day out. (Flat batteries are a particularly common problem when your car's been idle for a while.)
Our Road Ready Car Check is completely free right now, so there's no reason not to take advantage of this great service. Simply book a slot at one of our 650+ locations nationwide and one of our talented technicians will inspect your headlights, brake lights, battery, tyre condition and more.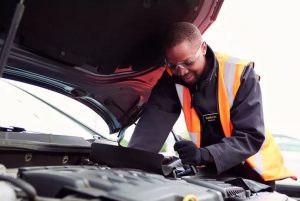 If you'd like something a bit more thorough, then our Car Safety Inspection is for you. Our technicians will check your brakes, suspension, tyres and more during this 30-point check, which is available at Halfords Autocentres nationwide.
Check out our guide to car checks to find out more and identify the right type of check for you.
Get your in-car tech sorted
Why not enhance your trip with some in-car tech? A sat nav like the TomTom GO Classic 5″ will get you from A to B safely and swiftly, and maybe offer some inspiration for sight-seeing stops along the way! The TomTom GO Classic boasts a five-inch touchscreen, lifetime map updates and speed camera warnings, so that you can be assured of a smooth journey.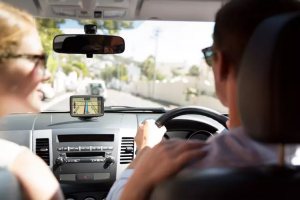 Team the sat nav with a dash cam and you'll have all your tech bases covered. The Nextbase 422GW not only records your journey, but it's also the world's first 1440p dash cam with Alexa built-in. Which means that you can control the cam with the power of your voice alone, using voice commands to play music, check the weather, stop/start recording, send footage to your phone and take pictures.
Have a look at our recent blog article to find out more about how to get Alexa in your car.
Install the right bike rack
Maybe you've decided to bring your bikes along for the ride. If so, then having a suitable bike rack fitted is essential. At Halfords, we've got an option to suit every requirement.
If rear-mounted is what you want, then consider the Saris Bones EX 3-Bike Bike Rack. The rack secures to the boot of your car and fits over 70% of vehicles – including those with spoilers. It has a clean, sleek look, and is easy to use and quick to load.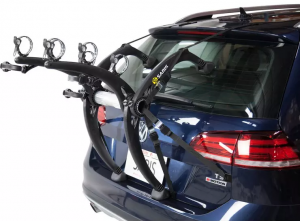 Our favourite towbar option is the Halfords Advanced 3 Bike Towbar Mounted Bike Rack. Perfect for heavy bikes, this rack is also one of the few that's compatible with e-bikes. It also tilts, giving you access to your boot even when the rack is in place.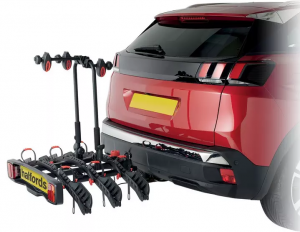 The Thule ProRide 591 is a top choice if you're looking for a roof-mounted rack. The carrier comes pre-assembled, while the universal attachment allows the rack to be mounted on roof bars up to 60mm in width.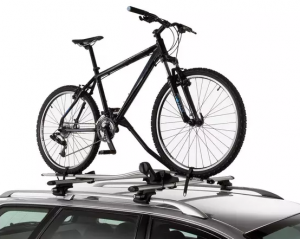 Whatever bike rack you choose, our Halfords colleagues are on hand to fit it for you from as little as £20. More details about how to book a fitting can be found online.
Pack the right accessories
No motoring day out is complete without a picnic and somewhere comfy to sit! The Halfords Waterproof Tartan Picnic Blanket and Halfords Camping Arm Chair have got you sorted on the seating front, providing a comfortable place to rest tired legs wherever you are.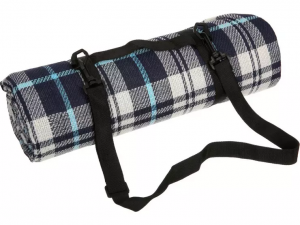 For your picnic, look no further than the Halfords 8 Litre 12V in Car Electric Coolbox. This clever coolbox fits neatly onto the rear middle seat of your car and will ensure that your food and drinks are kept cool, even on hot days. Upgrade to the Halfords 24 Litre 12V Electric Coolbox if you'd like a bit more space, and team it with a Halfords Stainless Steel Vacuum Flask for the ultimate storing and cooling solution.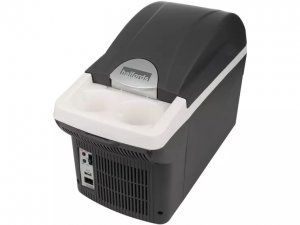 We've also got a range of colourful plastic cutlery, bowls, tumblers and plates that are tough, durable and easy to clean – so make sure you take some of those along for the ride to make your picnic complete.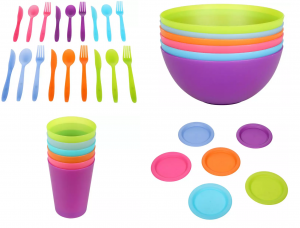 Have a great day!
All that's left to do is grab that picnic, strap in your bike, bring up your route and head off on your adventure. Have fun!
---
As well as the products mentioned here, we also stock a wide variety of camping equipment that's sure to enhance your days out. You can find the full range at Halfords.com.