BlackVue is to dash cams like Mercedes is to Formula 1. Sleek, stylish, powerful and at the very top of the class in terms of features and functionality.
In this article, we're going to take a deeper dive into the background of the company behind BlackVue, its ethos and the ground-breaking BlackVue dash cam technology. So sit back, relax and prepare for a masterclass in all things dash cam.
The company history in a nutshell
BlackVue is the flagship brand of a company called Pittasoft. A relatively youthful company, Pittasoft was founded in 2007 by Dr Hyunmin Hur and originally focused on CCTV solutions. Two years later and Pittasoft spotted an emerging technology and potential gap in the market: drive recorders (which, in case you've ever wondered, is why all BlackVue models have the 'DR' prefix in their model names).
Intense research and development led to the launch of the BlackVue brand in 2010, with the BlackVue DR300. The iconic tubular design was established and Parking Mode introduced as an essential way to record motion-triggered and impact-triggered videos.
A year later saw the launch of the first full HD BlackVue dash cam, with Wi-Fi connectivity and the BlackVue app joining the party in 2012. Fast-forward three years and BlackVue introduced the first dash cam cloud service (BlackVue Cloud), which was quickly followed by a new model designed for cloud compatibility.
Two further technological advances came in 2018 and 2020. In 2018, the DR900S series entered the market, offering 4K along with 5GHz Wi-Fi and HEVC compression, becoming the first dual-channel 4K cloud dash cam. 2020 then saw the launch of the company's first LTE-enabled dash cam.
And that brings us up to date!
The latest in dash cam technology
BlackVue has pushed the boundaries of dash cam design since its launch. The brand's built an ever-growing ecosystem of advanced features and technologies, with the aim of maximising usability by connecting dash cams with smart devices over Wi-Fi, 4G and the BlackVue Cloud.
The BlackVue Cloud opens up a whole new world of remote viewing via its suite of app-driven Live services. With Remote Live View, you can connect to your dash cam and check on your car, as well as play recorded clips and back-up important ones, no matter where you are. With Live Tracking, you can monitor journey progress and access location data whenever you want.
The DR750-2CH LTE takes this one step further with its built-in LTE connectivity, which means customers can view their dash cam footage live from anywhere in the world. The LTE feature can be added to other BlackVue models too (the DR750X and DR900X) by way of the BlackVue CM100LTE module.
Each BlackVue model also comes with Intelligent Parking Mode, an advanced surveillance system that always watches over your car (even when you're not there), and a Sony STARVIS sensor to ensure that you get the best picture no matter what the lighting conditions. Add in models with 4K video resolution and dual camera systems, and it's clear to see why BlackVue is one of the most well-respected names in the dash cam industry.
The dash cams
Here at Halfords, we stock a range of BlackVue models that all utilise state-of-the-art digital technology, optics and sensors, and all come with an SD card.
Wi-Fi dash cams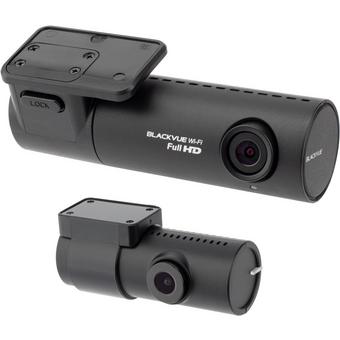 The BlackVue DR590X is one of BlackVue's entry-level models and comes in both single and dual camera formal. Key features include:
Full HD 1080p video
Built-in Wi-Fi for easy setup and file transfer
Up to 256GB microSD card support
Sony STARVIS sensor for great night sensitivity
Night Vision
Full HD cloud dash cams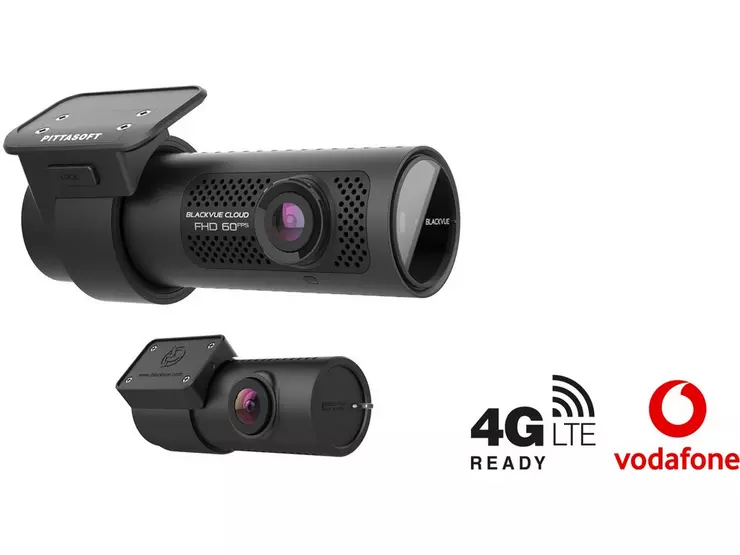 If you're looking for full HD recording along with cloud connectivity, then you'll want the BlackVue DR750X. Also available as a single front camera or a dual front/rear setup, the key features of these models are as follows:
Full HD 1080p video at 60fps
Native Parking Mode
Cloud connectivity
Sony STARVIS sensor for great night sensitivity
Enhanced Night Vision
4G LTE module (optional)
4K cloud dash cams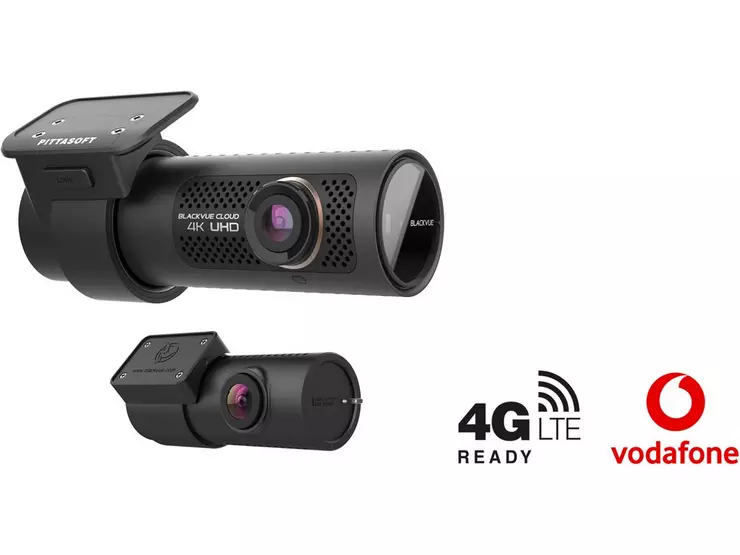 The BlackVue DR900X is the perfect choice for those who want the best recording quality alongside cloud connectivity. Once again, you can choose one camera or two and both models come with a huge variety of features:
4K Ultra HD recording (3840 x 2160)
Native Parking Mode
Cloud connectivity
Fast 5GHz Wi-Fi
HEVC (H.265) compression
4G LTE module (optional)
LTE dash cam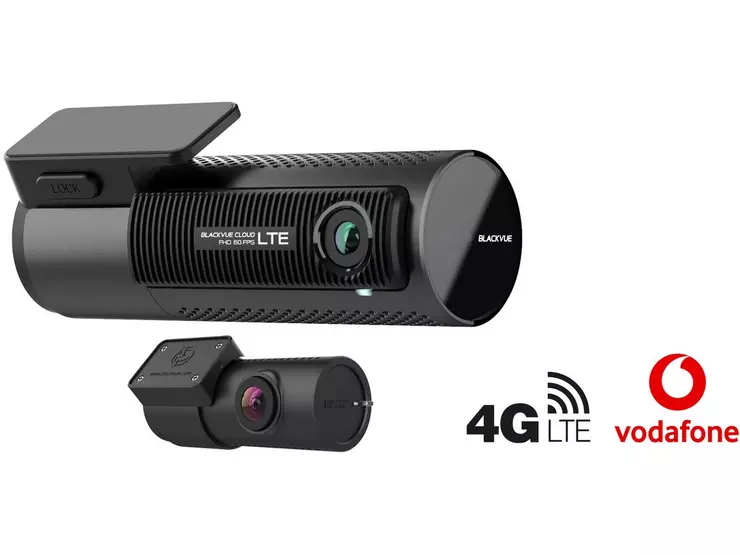 Last, but by no means least, is the BlackVue DR750-2CH LTE. With its built-in 4G LTE connectivity, this dash cam takes connectivity to the next level and comes with a wide range of additional features:
Full HD recording (front 60fps and rear 30fps)
Built-in LTE for cloud connectivity
Built-in Wi-Fi and GPS
Built-in nano SIM reader
Sony STARVIS sensor for great night sensitivity