Long drives. Some of us love them, some of us tolerate them and some of us switch our opinions depending on who our passengers are. However you feel, you're probably going to find yourself making a long drive from time to time so why not make the most of it? We reckon these top tech products can help you do just that.
Navigation
Find the most direct and traffic-free route with a sat nav. TomTom and Garmin are two of the top names in this field and our picks are the TomTom GO Discover 5″ Car Sat Nav and the Garmin DriveSmart 65.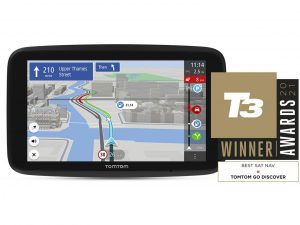 The TomTom GO Discover 5″ is one of the best sat navs on the market. Wi-fi enabled, with fast updates and phone notifications, the TomTom GO Discover also includes TomTom's smart routing, lifetime traffic info, regular map updates and much more.
The Garmin DriveSmart 65 takes things to the next level, thanks to its voice-controlled functionality that comes courtesy of Garmin and Amazon Alexa.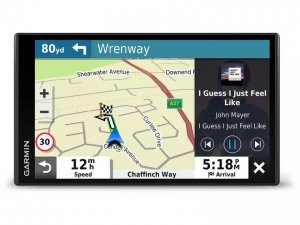 You can ask Alexa to play music, check the news or get the latest weather forecast, while you can ask the Garmin voice control for directions, points of interest along your route and more. Pairing a compatible smartphone can even give you hands-free calling. It's all been designed so that you can keep your hands on the wheels and your eyes on the road.
Safety
Protect your car and keep yourself safe on the road with a dash cam and speed camera detector. On the dash cam side of things, you can't get much better than the Nextbase 622GW or BlackVue DR750X-2CH dash cams.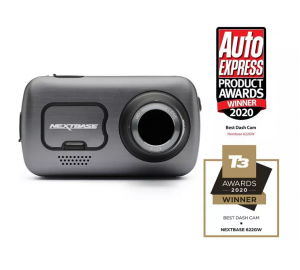 The award-winning Nextbase 622GW provides crystal-clear 4k recordings at 30fps, 1440p HD at 60fps or 1080p HD at 120fps. It comes with features like Amazon Alexa, Super Slow Motion, Emergency SOS and Extreme Weather Mode, which provides a clear image in misty conditions (crucial for winter and night-time driving).
Add in the fact that it's the world's first dash cam to include what3words, which pinpoints your location to three square metres (without the need for a data connection) and will help emergency services to locate you if needed, and the 622GW is leading the way in dash cam technology.
The BlackVue DR750X-2CH represents the benchmark in the two-channel dash cam category, offering the highest video quality along with next-generation connected features.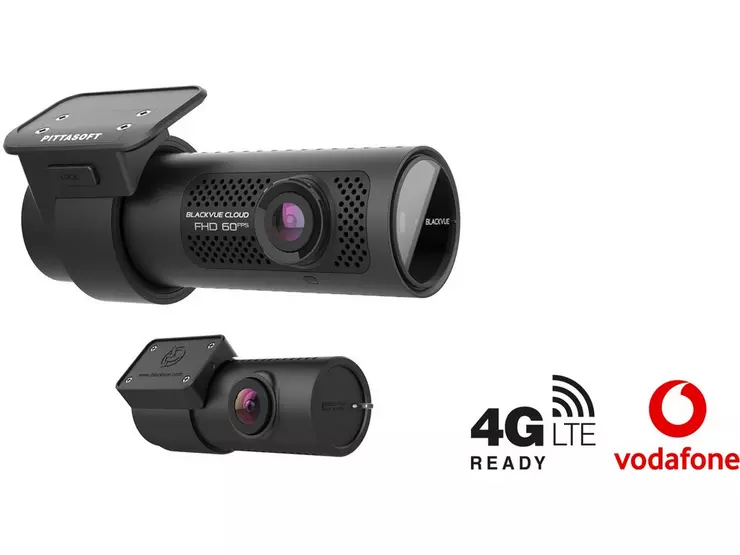 The dash cam boasts full HD 1080p performance both front and rear, providing class-leading protection by recording at 60fps (rear at 30fps) via an ultra-wide lens with a 139 degree viewing angle. Sony's STARVIS image sensor ensures the best possible image quality under any lighting conditions, while the DR750X-2CH also includes GPS logging, Wi-Fi and cloud connectivity, and impact and motion detection. All within a stealthy and compact design.
To help you keep an eye on your speed levels and ensure you're driving safely, we'd recommend the Road Angel Pure Touch Speed Camera Detector.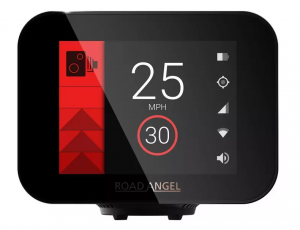 This neat little bit of kit provides live updates and information based on your GPS location, and has a built-in laser gun protection to guarantee the identification of the speed limit on even the most remote roads. Adding this to your car is a great way to ensure that you respect the road limits and stay safe out there.
Entertainment
Keep yourself and the kids entertained with a high-tech stereo and in-car DVD players. The Sony XAV-AX8050D Car Stereo is a great choice on the stereo front, with its 8.95 inch display, responsive touchscreen and host of great features. These include Android Auto and Apple CarPlay, which means you can connect your smartphone to get directions, stream music and more. There's also a voice control option, so your voice can take on the job of choosing the next track or finding the perfect route while you concentrate on driving.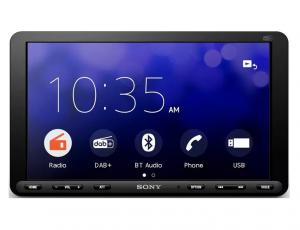 If the stereo's more for you then the Nextbase Car 9" Dual Portable In-Car DVD Players are more for the little passengers in your back seat. These slim-line players attached neatly to the headrests of the front seats via a headrest mount and are a perfect way to keep kids entertained.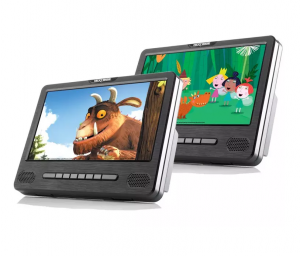 You can play a single movie by linking the two screens together or let the kids enjoy their favourite films and TV shows individually. Best of all, the screens come with a headphone jack so you can enjoy a bit of well-earned peace and quiet!
Introducing the Halfords Motoring Club
Another way to set yourself up perfectly for those long drives is to join the Halfords Motoring Club. Sign up today to access a range of amazing benefits and discounts that are designed to keep you moving, keep you safe and keep you saving.
It's free to join and you'll receive money off your MOT, a free car health check and a welcome voucher that can be spent on any Halfords product or service.
Or choose our Premium membership for a small monthly fee (or a one-off payment) to unlock exclusive member pricing on all motoring products and services online and across our stores, garages and Halfords Mobile Experts, as well as a variety of other benefits that will help you to keep moving for less.
With so much to enjoy, this is too good an opportunity to miss!
Join the Halfords Motoring Club today at www.halfords.com/motoring-club.
---
Good luck on your long journeys and we hope some of these products help to keep you safe and engaged along the way! To check out our full range of in-car tech, visit Halfords.com.
Halfords is here to get you where you want to be.