Whether you're a workshop hobbyist or mechanically-minded pro, having the right tools can be the difference between project success and project frustration.
Here at Halfords, we sell a wide range of tools and equipment to suit nearly every job you might want to carry out on your vehicle. All of them are worthy of praise, but here are the products that our customers have rated as the best of the best.
BEST SCREWDRIVER AND BIT SET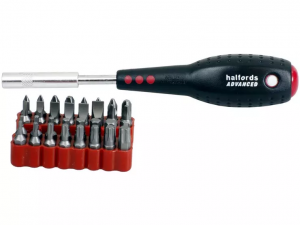 You really can't go wrong with a good screwdriver and the Halfords Advanced 33-piece Screwdriver & Bit Set is sitting at the top of the pile. Made from durable chrome alloy steel, the screwdriver provides superior performance. The comfortable grip handle allows for greater torque, while the 33-piece bit set gives you a screwdriver fit for every situation.
And best of all, all Halfords Advanced Hand Tools come with a lifetime guarantee so you can be secure in the knowledge that your purchase is protected.
What our customers are saying:
I'm an engineer and the majority of my tools are from the Halfords Advanced range. The guarantee is amazing and the quality and feel of the range is superb. I bought this little set to keep in the glovebox of my van and it's been invaluable as it covers a wide range of screw heads for those little jobs.

(FTFAM)
BEST TORQUE WRENCH

The Halfords Advanced Torque Wrench Model 60 has a 3/8" drive and a torque range of 12 – 60N.m, making it suitable for a wide range of jobs on bikes and motorcycles, and motor vehicle torque applications.
The 'push through' ratchet allows for clockwise and anticlockwise tightening, and the rapid adjustment requires just eight turns to cover the entire scale, allowing you to work quickly and efficiently.
Its proven mechanism and internal components ensure you get an accurate reading time and time again, and it comes supplied with a Declaration of Conformance for reassurance.
What our customers are saying:
Great quality tool! Halfords did not disappoint yet again. Very precise, nicely packaged and great looking.

(GMast)
BEST MODULAR TRAY SET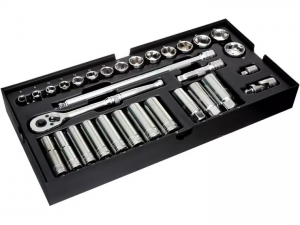 This little beauty is part of our extensive range of Halfords Advanced modular tray sets. For less than £50, you get a wide range of high quality chrome vanadium steel standard and deep 6-point sockets, with a ratchet and accessories. The whole set comes in a robust plastic storage case to keep your tools safe and organised.
All of our Halfords Advanced modular tray sets are also designed to fit neatly inside our Halfords Advanced cabinets and tool chests, giving you the ideal home for your socket set collection. Or for a portable solution, check out our modular tray storage case.
What our customers are saying:
Good quality set, with a lifetime guarantee as a bonus. It fits nicely in my tool box with another two trays.

(Cherrymonster)
BEST AXLE STANDS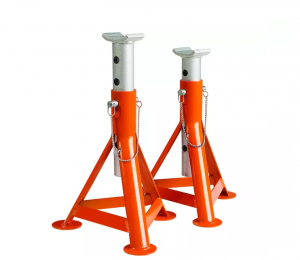 Axle stands you can trust are essential when you want to do work underneath a vehicle. The Halfords 3 Tonne Axle Stands offer stability and safety thanks to their large base and load pin, with attached safety chain. Each stand can support a safe working load of 1.5 tonnes and there are five height positions ranging from 31cm up to 47.5cm.
What our customers are saying:
Great product, well made, sturdy and secure. Extends to a decent height without any wobble.

(The_hyde)
BEST RATCHET AXLE STANDS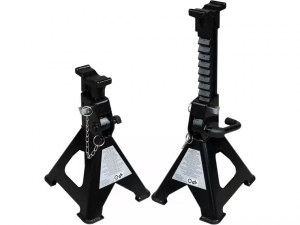 To make raising and lowering your vehicle even easier, our Halfords Advanced 3 Tonne Ratchet Axle Stands have a fast ratchet mechanism for quick height adjustment. A large base brings extra stability, while each stand can support 1.5 tonnes of weight. The stands have nine height positions ranging from 30cm up to 44.5cm.
What our customers are saying:
I bought two sets for carrying out a gearbox service on my BMW 5 series (e60 generation). The stands felt solid and gave me plenty of confidence about being under the car for some time! Would definitely recommend!

(DKing123)
BEST PREMIUM SOCKET AND RATCHET SPANNER SET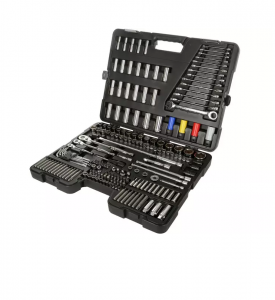 The Halfords Advanced 200 Piece Socket and Ratchet Spanner Set is the ultimate tool kit to get the job done. Engineered by professionals, it's been designed to meet the needs of nearly every job you might face while working on your vehicle.
The kit includes 100 tooth ratchets, 72 tooth ratchet spanners with Surface Drive Plus to provide more torque, a full range of standard and deep 6-point sockets, pinless universal joints, an 18-inch breaker bar and more.
What our customers are saying:
I don't think I'll ever need to by another socket set for the rest of my life. As a car technician, all the tools are excellent quality! Would recommend to anyone who is a keen car mechanic or enjoys tinkering with cars and engines. 10/10.

(Djgarrad)
BEST MID-RANGE SOCKET AND SPANNER SET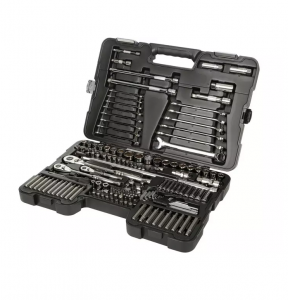 The Halfords Advanced 150 Piece Socket and Spanner Set may be a little smaller than its big brother, but it still packs a whole host of useful tools into its robust plastic case. These include 100 tooth ratchets, 6-point sockets, combination spanners with Surface Drive Plus for more torque, standard universal joints, an 18-inch breaker bar and more. It's easy to see why this set has landed on our list of top-rated products.
What our customers are saying:
A must-have for the person who needs a good range of sockets and spanners. Excellent case that keeps all the parts neatly in order. Solid and well made, hence the lifetime warranty. Very good value for the money.

(robmechy)
BEST ANGLE GRINDER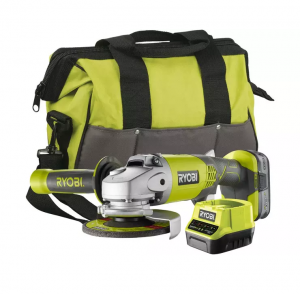 Ryobi specialise in developing top-quality power tools for hobbyists and professionals alike. The Ryobi 18V ONE+ Angle Grinder Starter Kit is just one of over 100 cordless products that use the company's unique ONE+ System (which basically means they can all use the same 18V ONE+ rechargeable battery).
If that wasn't good enough, the Ryobi Angle Grinder features a 115mm grinding disc with a three-position handle. The tool-less wheel guard is easy to adjust and the spindle lock allows accessories to be changed easily and quickly. It also completes complete with a carry case, 4.0Ah battery and charger.
What our customers are saying:
Great ergonomics, great battery, great holding bag – not one fault!

(Anonymous)
BEST TOOL BOX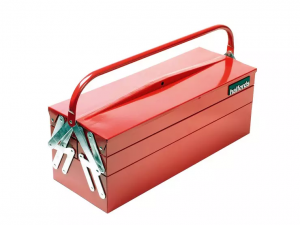 Compact yet spacious, the Halfords Professional Cantilever Tool Box is the perfect place to store hand tools and fixings. The box includes five trays, which open automatically when you depress the handle. The heavy metal frame protects your tools, while there's also provision for a padlock in the lid for extra security.
What our customers are saying:
Terrific little tool box that's a great size and easy to use. I'd highly recommend it.

(Blackers_8998)
We hope this list has inspired you to add a few new tools to your collection. There are also a variety of other top-rated tools on Halfords.com, so head on over for a browse. And when you've got your garage or workshop set up to perfection, take a quick photo and share it with us using #ReadyFor on Instagram and Twitter @Halfords_UK.