PETRONAS know a thing or two about performance. As the Official Technology Partners of the Mercedes-AMG Petronas F1 team, they've contributed to championship-winning cars.
And they've taken this F1 knowhow and filtered it into their Syntium engine oil with CoolTechTM technology. Designed for everyday cars, it's been expertly engineered to enhance protection, performance, and efficiency.
Like what you hear? Let's take a closer look.
Choosing engine oil
A vehicle's engine is central to its performance, and modern cars put more stress on their engines than ever before.
Engines are filled with moving parts. To function efficiently, these moving parts need to be lubricated to reduce friction. Naturally, engines also generate a tremendous amount of heat. This needs to be dispersed, otherwise it can affect the engine's performance and cause wear.
And that's why engine oil is so important. Not only does it lubricate the moving parts, but it helps dissipate heat too. However, not all engine oils will perform to the same level. So, if you want your engine to perform at its best and be efficient, you need to carefully choose a high-quality engine oil.
PETRONAS Syntium with CoolTechTM Technology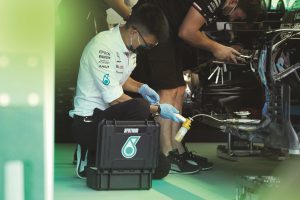 Which leads us neatly onto PETRONAS Syntium engine oil with CoolTechTM Technology. Carefully designed by our friends over at PETRONAS Lubricants International, there's a lot to like, including…
Enhanced protection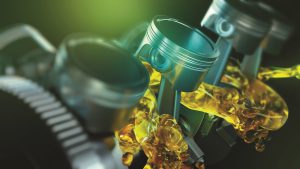 Over time, heat damage can wear engine components. However, PETRONAS Syntium with CoolTechTM offers superior ability to withstand engine-damaging heat. This isn't by a little bit, as it improves protection against wear by up to 37.8%.*
How do they know? The oil was put through extensive testing, including 24,000 test cycles each run over 200 hours.
So, you can be confident your engine is getting enhanced protection which means lower maintenance costs – something we can all get onboard with!
Maintain performance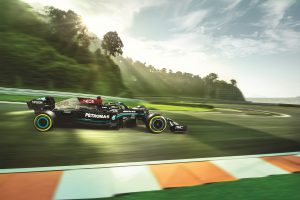 Performance matters. When an engine is performing optimally, it's more efficient, releases less emissions and consumes less fuel.
And PETRONAS Syntium with CoolTechTM technology helps maximise your engine's performance by providing 68% better resistance against oxidation.* But what is oxidation?
Sometimes, oil molecules react with oxygen molecules to oxidise. This can lead to the oil thickening and the formation of sludge and deposits – all bad for your engine's performance.
However, PETRONAS Syntium is formed with stronger molecular chains. This reduces the risk of the molecules reacting with oxygen. It's all very scientific, but once again backed up by thorough testing. And the results are an oil which maximises engine performance.
Greater efficiency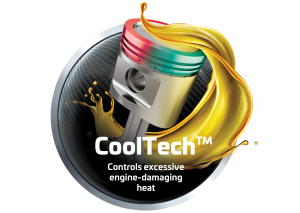 And the benefits don't end there! The engine oil also improves efficiency, reducing the heat generated to keep an engine at the optimum operating temperature.
A lot of the heat in an engine is generated through friction as the moving components rub against each other. This not only generates heat, but also causes wear. And the only way to limit these factors is by using an engine oil with high lubrication qualities like PETRONAS Syntium.
It more efficiently lubricates parts to protect against and limit wear, and reduces the heat generated by friction and combustion. Their testing shows this delivers up to 3% better fuel economy, for a cleaner, more efficient and cost-effective drive.*
---
There's a lot to like about PETRONAS Syntium with CoolTechTM technology, and you can shop the full range over at Halfords.com.
Need help finding the right oil for your car? Here at Halfords, we make it easy, and you can use our guide to finding the correct oil here.
You can also use our handy vehicle registration number tool and we'll suggest the correct oil for your car – it couldn't be easier!
*All tests based on industry standard test sequence: IIH, against the API SP limit.