If you've got an old Carrera bike that you no longer use or you're looking to upgrade to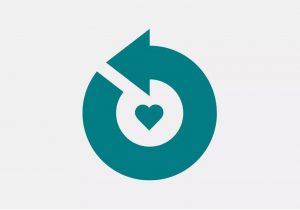 a newer model, we can help!
We know an old bike is no use to you when it's sitting in your garage catching dust, and that's why we'll take it off your hands in exchange for a gift card.
That's right! You can trade in your old Carrera bike in exchange for a Halfords gift card that's redeemable against all Halfords products and services, including our extensive range of bikes.
Like what you hear? Here's how you can take advantage of our amazing Pre-Loved Bikes offer.
What Carrera bikes are eligible?
Before bringing your old Carrera into us, you need to make sure it's eligible. It must:
Be a Carrera bike.
Have a visible frame number – on most bikes, this number will be located on the underside of the bike near the bottom bracket.
Not be on our list of excluded models – you can find the full list here.
Be clean – give the bike and drivetrain a good clean before bringing it in.
Book a valuation
Once you've checked your bike is eligible, it's time to book a valuation at one of our selected stores.
We want the process to be as quick and convenient as possible, so you can pick a time and date that suits you. Once you've booked your slot, bring your bike in along with two forms of ID. Accepted IDs include a passport or driving licence alongside proof of address.
One of our expert technicians will then assess the bike to determine its condition and safety.
If everything's in order, we'll offer you the value of the bike in the form of a gift card. It's that simple!
And even if the bike is in too poor of a condition to sell on, we'll still offer you a £20 gift voucher and we'll recycle the bike's parts.
Trade in your bike
If you're happy with our offer – and we're confident you will be! – we'll ask you to fill out some paperwork before exchanging the bike for your gift card.
You're then free to redeem the gift card either online or in-store and on any of our products or services.
Finding a new bike
While you're free to redeem the gift card on anything you like, we think it's the perfect opportunity to invest in new wheels ready for some summer cycling adventures.
Here at Halfords, we stock a wide range of bikes all from the best brands. So, whether you're looking for a trail-ready mountain bike, a mile-munching road bike, an urban-friendly hybrid bike, or even a kids' bike, we've got the perfect option for your needs.
Head over to Halfords.com now to discover our full range.
Or, if you're not sure what bike you need, our Bikes Buyer's Guide will provide you with plenty of inspiration.
You want to trade in your old Carrera bike, you want Halfords!