Inspection lamps are powerful portable work lights that can illuminate hard-to-reach areas like engine bays or exhaust systems. At Halfords, we've got a great range of Ring lamps, work lights and inspection lights that are perfect for use in the home, to be kept in the boot for on the road or in professional garages and workshops.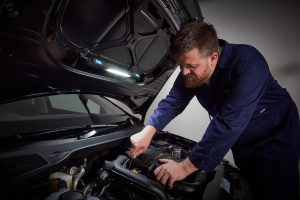 LED work lights come in all shapes, sizes and brightness (lumens), so it's important you choose the right work light for the right job or you could find yourself left in the dark.

Whether you're an enthusiastic amateur or professional mechanic, Halfords and Ring have selected six of the best work lamps and workshop lighting that we recommend.
Home or Garage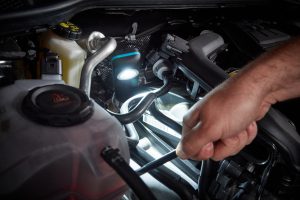 At home or in the garage, you want an LED worklight that's hardwearing and durable, but that won't break the bank. Here are our favourites.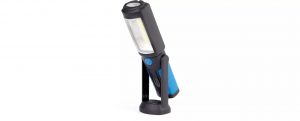 The Rechargeable Mini LED Lamp isn't big, but it is clever, offering unbeatable quality and superb value. One full charge will give you 2 hours of light. The 270° stand included allows you to pivot and manoeuvre the lamp to the right position. A full charge takes just 2 ½ hours with a micro USB. The light is a perfect LED light for the home or garage.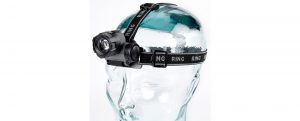 The Ring LED Headlamp with a light output of 50 lumens, which is enough to brighten up your day (and an engine bay). The adjustable unit produces white light, which is much closer to the daylight we're used to – which means less stress on the eyes and more detail and clarity. The long-life LED bulbs will last for over 100,000 hours, which is a little longer than the three AAA batteries (included). You can operate the lamp hands-free, leaving you to focus on the job in hand. It's an excellent option for detailed work in the garage, during the night or in dark places like attics.
On the road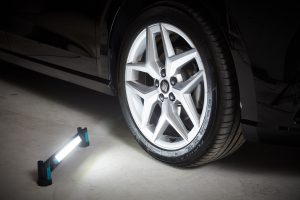 Having an LED light in your boot or glove compartment is an excellent idea because you never know when it will come in handy. During an emergency, a powerful light is essential so that you can fix your issue, or find a safe place to stay while you wait for help.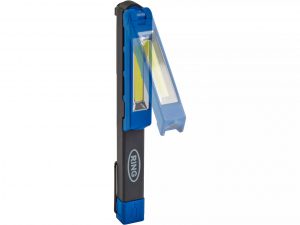 This small but perfectly formed LED lamp has an impressive 220 Lumen COB LED light output, which is enough light for most. The Dual 180° twist and flex function give you control of the beam, with the magnetic base and pocket clip keep it safe, sound and stable. It's petite enough to pack away in the glovebox but powerful enough for under-the-hood checks at night.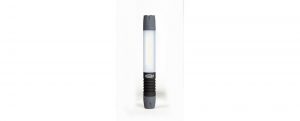 The Ultra-Bright LED Compact pocket lamp has a solid 170-lumen output. It can operate for up to 14 hours on one set of AAA batteries (included). The magnets in the base and swivel clip make hands-free working a doddle which is why we recommend this unit for in-car repairs and interior fixes.
Professional
Workshop lighting is going to take a battering, so you should invest in hardwearing LED inspection lamps and LED workshop lights that are robust and reliable. You'll want high lumens, long-life LED bulbs and a battery that can be recharged for cycle after cycle. Here's our choice or professional LED workshop lights.
MAGflex Arc LED Inspection Lamp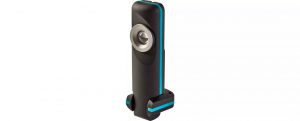 Packing 500 lumens, the MAGflex Arc LED Inspection Lamp's 5W COB LED is built to last. It's powerful enough to light up dark spaces like engine bays, workshops and garages. The unit is built to withstand the pressures of workshop use, including being dust/water resistant and impact rated, which means it'll last a decent shift. The magnetic base provides a secure connection, with the 180° ratchet function giving a good degree of control. A full charge will give you up to 2 hours of operating time before it needs recharging with the USB cable or mains adaptor (included).
MAGflex Utility Inspection Lamp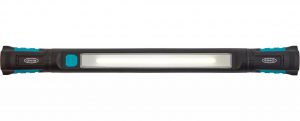 The big-daddy MAGflex Utility Inspection Lamp is a tough utility lamp that has been designed so that you can use it multiple workshop situations. You'll be confident it's grounded, with its combination of dual, magnetic ratcheting bases and 360° rotating body enabling you to use it as a freestanding or hands-free lamp. The 1000 lumen bright COB LED light provides more than enough light for illuminating the engine bay or workshop. Operating time is a reasonable 2.5 hours, and it's rechargeable so you'll be back to work in no time.
For these and many more, check out all of our lighting options here.