One day it's raining, the next there's snow. There may even be a mild day in-between. Predicting the weather during the autumn and winter months can be difficult and the conditions can make driving tricky.
Luckily, Halfords has all the tech and services you need to protect you and your car during the chilly months ahead.
Light-up the road
Your headlights are vital for illuminating the road, especially at night and during bad conditions. So, you'll want to make sure they're working well!
An easy way to find out if your bulbs are up to standard is through our Free 5-Point Winter Car Check. In this, a technician will check your car's headlights and brake lights, plus the condition of your wiper blades, the health of the battery, the condition of the windscreen and you'll receive a helpful reminder of your MOT due date.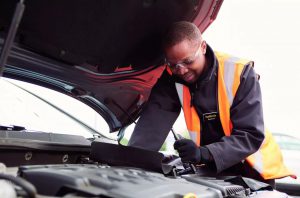 If it's found that your bulbs need replacing, we have lots of high-quality options that will perform well in all conditions. Plus, through our WeFit service, we make your life easier by fitting the bulbs for you.
If you want a more comprehensive check, why not upgrade to our 10-Point Winter Car Health Check? Completing the same checks as above, a technician will also check your car's tyre tread depth, tyre inflation level, oil level, screen wash level and AdBlue and coolant levels. Only taking 30 minutes, the check will offer that peace of mind that your car is prepared for the months ahead.
Keep your windscreen clear
How often have you struggled through torrential rain with your windscreen wipers unable to cope with the torrent of water?
Our range of silicone wiper blades provide a perfect solution to the problem. The blades coat the windscreen with a hydrophobic coating that causes water to bead rather than smear, greatly enhancing visibility when driving in the rain. They're also much more resilient against heat, rain and UV rays, with silicone wiper blades lasting twice as long as a standard rubber wiper blade.
The blades are exclusive to Halfords and you can find the full range here. To find out if the blades are compatible with your car, you can use our handy vehicle registration number tool. For more wiper blade buying advice, head over to our Wiper Blades Buyers Guide.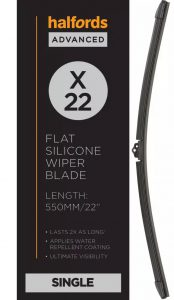 Footage in all conditions
Dashcams are great as they can be used year-round to provide that extra peace of mind for if an accident occurs.
For high-quality footage, whatever the weather, it's best to use a high-performing dashcam such as the Nextbase 622GW 4K Dash cam.
Not only can you take confidence from the 662GW's ultra-clear 4K resolution recording quality, but also from the enhanced night vision and extreme weather modes. Both provide clear images in low-visibility scenarios.
The dashcam also comes with a built-in emergency SOS function that will alert the emergency services with your location in the case of an emergency.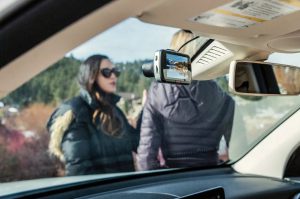 Safe and secure
Protecting your car during the darker nights and gloomy days is important, with thieves benefiting from the cover of darkness.
One of the most effective deterrents is a steering lock, with the Stoplock Pro Elite Steering Wheel Immobiliser a reliable choice. Gold Sold Secure approved, it's built from extremely durable materials and is difficult to remove or damage, even with heavy-duty tools. Wrapping around the steering wheel, it also helps to protect against airbag theft and the breaking of your car's internal steering wheel lock.
As it covers the whole steering wheel and is clearly visible, it not only prevents theft but deters thieves from attempting anything in the first place.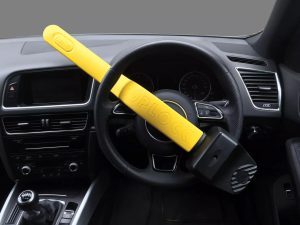 To further secure your car, why not try our Security Window Etching Service? With this, a unique code is etched onto six windows to help prevent vehicle cloning. This code is linked to a certified database used by all UK police forces.
A great deterrent, cars with their windows etched are 45% less likely to be stolen. If a theft does take place then etched vehicles are also 50% more likely to be recovered than those without a code.
Keep your vehicle serviced
Every vehicle owner must ensure that their MOT is up to date and their vehicle is fully serviced. You don't want to be driving in difficult conditions with a car that isn't safe.
Luckily, we make life easier by offering three combined service and MOT options:
Not only will they save you time and money (up to £39.85), but they can be easily booked online or by visiting one of our autocentres.
Remembering when your MOT is due can be difficult, which is why we've also created a helpful MOT reminder tool. Simply add your vehicle registration and email address and we'll provide timely reminders every time your MOT is due.
You can find a full range of services offered by Halfords here.
---
Halfords is here to help keep you and your car safe, so for many more safety ideas and a range of motoring products and services, head over to Halfords.com.
If you want to keep moving this autumn and winter, you need Halfords.