There's very little not to love about Carrera. You only have to look at a Carrera bike to see that rider experience is at the centre of this brand's thinking. From the bike geometry through to the clever design features, Carrera have developed a new range that exceeds expectations. With customers at the forefront, whatever your cycling preference is, these bikes are designed to take you further and leave you with memories steeped in adventure.
A new range that takes you further
There's a number of reasons why this new range makes Carrera one of the top choices for more and more people opting to get out on their bike and enjoy cycling.
Brand-new up to date frame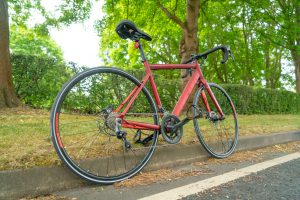 Carrera have worked hard on the design of the new models and all the frames feature revised geometry designed with the rider in mind. As the top-tier alloy road bike, the Carrera Vanquish shows this off perfectly with its lightweight, triple-butted aluminium frame and sleek tube design. This road bike can fly!
Added comfort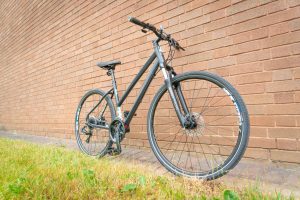 Informed by customer feedback, all 2020 bikes now have memory foam saddles providing the kind of improved comfort levels that you actually notice. Extending your ride is a now a no brainer with this extra support built in. Have a look at the Carrera Crossfire 2 which gives you the kind of handling and comfort you need whether you're on the road or the canal path.
Protection on the ride out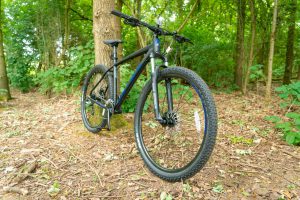 If you're wanting to fully commit to the trail then you need to know that the tyres will hold out. The Carrera Hellcat has wider tyres giving you excellent performance and grip. Plus, Carrera have combined the reinforced material Aramid along with strong ceramic particles to create an advanced light and flexible rubber system that puncture protects the tyre.
Market leading specification
This new range further reinforces Carrera as being one of the top choices for new riders and enthusiasts. You'll now see disc brakes on all the road bikes which allow for greater stopping power and more precise braking. And, the top of the hardtail mountain bike range Carrera Fury now features a dropper seat post allowing you to drop the saddle and therefore shift your weight around more easily to really control the bike down steep descents. The beauty of the Carrera range is the tailored selection of componentry which match the usage of each model whilst ensuring they're low maintenance and high performance.
Good looks
Carrera didn't just stop at the high spec. Designs and colourways have been reviewed as a result of customer feedback and the new range come with high quality paint finishes. Check out the Carrera Vengeance Green for a stylish ride.
How do you like to ride?
Choosing your bike comes down to where you get the most out of your ride. Carrera Mountain Bikes will guide you around the trail with precision and leave you wanting more and more laps. The Carrera Leisure Hybrids give you the flexibility you need to be spontaneous when the mood arises. Carrera Road Bikes give you peace of mind that you can clock up the miles with no hassle. And, when you need to adapt, Carrera Urban Hybrids are versatile and relaible. Whatever the adventure, big or small, Carrera bikes inspire you to go further.
Mountain Bikes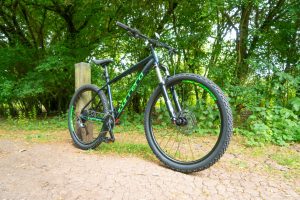 The updated geometry on all-new frames means that there's no doubt this range is trail-ready. Shorter stems and wider handlebars make for a more comfortable and controlled ride. There's a more planted feel for the rider with new slacker head angles and steeper seat angles. The Carrera Kraken is a perfect example where lightweight and strong come together in the design meaning you can really get out there and go for it.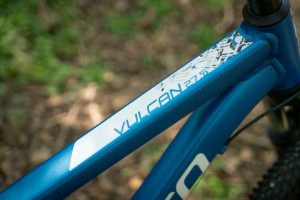 2x (or better) chainsets on the new range simplify the front gear selection so that the rider can focus on the trail ahead. No unwelcome distractions from having to waste time choosing gears. Wider cassettes are fitted at the rear so you've still got a gearing range for every terrain. The Carrera Fury is attracting a lot of attention from the cycling world having raised its game with brand new Shimano Deore 1×10. Find plenty of agility and control in the Carrera Vulcan Womens model too, a really great choice if you're looking for your next stretch.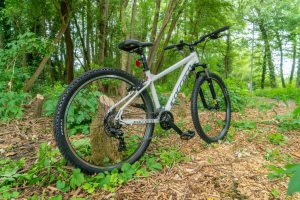 Carrera checks off your wish list every step of the way with so many spec upgrades now on offer. The go-anywhere Carrera Valour now has a 100mm travel fork for added off-road performance and an exciting ride. Carrera Hellcat gets hydraulic disc brakes for high power braking control and steadier handling. The Carrera Fury gets that adaptable dropper seat post and 2-piece crankset for a mountain bike that's hard to beat. We get it…good luck choosing!
Urban Hybrids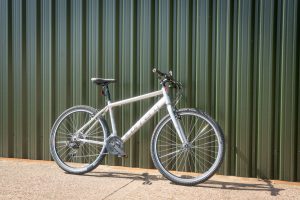 Comfort is key when you're city based but want some flexibility. The taller front ends of the Carrera Parva give new improved comfort levels that make commuting a breeze. And, when you have to keep going, the memory foam saddle will keep you well supported.
When a commute switches into more of an explore the 2x chainsets make gear selection really easy as well as no bother to maintain. Plus, go for something like the Carrera Subway 2 and you'll still have a large gear range from the rear cassettes and nothing to get in the way of you getting more out of your ride.
Leisure Hybrids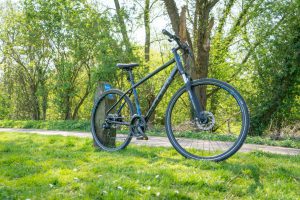 The Crossfire models have built a reputation as a range of go-anywhere, all-purpose bikes and the 2020 range certainly live up to this. The Carrera Crossfire 2 Womens has a large number of gears making climbing hills even easier as well as helping you find the right gear when you need it.
The top-tier Carrera Crossfire 3 features a 2x chainset for simplicity but balances it with a larger range cassette for more gear options. Comfort is paramount on this leisure hybrid and the memory foam saddle and upright seating position mean you'll stay cycling comfortably for longer. Plus, you have the added reassurance of the puncture proof tyres that you can go further with confidence.
Road Bikes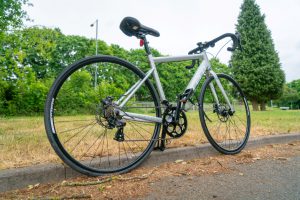 Designed and built for speed the Carrera Zelos Disc has the perfect combination of features for hitting the road. As with all the road bike models it features high performance Disc brakes with significantly improved braking performance for all-weather handling.
Venture further afield with the Carrera Virtuoso Disc Women's which offers a superbly light ride
with 28mm tyres for improved comfort and grip whilst you pick up speed. A great choice to accomplish your cycling goals.
At the top of the alloy road range, the Carrera Vanquish will tackle the straights or the hills with ease and has the option to accommodate wider tyres up to 32mm or 30mm with mudguards when you're out on the road in tough conditions.
It's not surprising that Carrera is proud of this new range. Browse the new range to see how you can join the Carrera adventure.