A daily commute to and from work is a necessity for many of us. The part of our day filled with tired eyes and too much traffic!
Whilst an unwanted burden for many, with only a few additions your commute can be transformed into a stress-free and (dare we say it) enjoyable experience. Below are 10 products we believe will significantly improve your commute.
Navigation
There is nothing worse than leaving your driveway in a morning and finding yourself swamped in traffic. Before you know it, you are running into work late, flustered and a little too sweaty.
All of this can be avoided with the use of a sat nav that offers live traffic updates.
The Garmin DriveSmart 65 with Amazon Alexa is a dependable choice here, with real time traffic, weather and parking notifications all available when the device is paired with a compatible smartphone. A real traffic-dodger!
The edge-to-edge 6.95" high-resolution display is easy to use and the device also features instant route planning, WIFI connectivity, trip advisor ratings and to top it all off, has Alexa built in. The perfect commuting device.
Choose the WeFit option and Halfords will take all the hassle away and install the device into your car for you.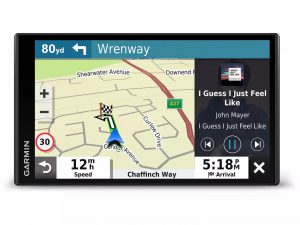 Entertainment
Driving the same route day-after-day can quickly become repetitive, so keeping yourself entertained is vital!
Here at Halfords, we believe that introducing Alexa into your car brings great benefits, especially by making your journey more entertaining.
For commuting, our pick is the Amazon Auto Echo. This sleek device introduces Alexa into your car allowing you to play music and podcasts through your stereo. Available with WeFit, the device is completely voice activated, meaning you can make calls and amend your calendar so that you are prepared for your working day.
The device will need to be paired with the Alexa app on your apple smartphone. Having a spare charging cable is therefore a good idea. Use the Halfords 1.2M Lightning Cable and your Echo won't be let down by a dead iPhone battery.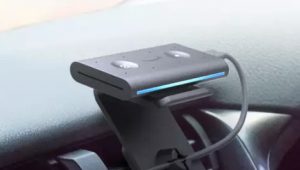 Comfort
Whatever the journey, comfort is important. If you drive regularly with a bad posture, you are at risk of developing back, shoulder and neck pain.
To prevent this, investing in a cushion to support your lower back is advisable, and the Halfords Gel and Memory Foam Lumbar Cushion has your back covered- literally!
Created with gel and memory foam for maximum comfort, the cushion's contoured design increases lower-back support. You'll never have an uncomfortable commute again.
Other contact-points with the car can also be a source of discomfort, especially the seat belt. Add the Halfords Black and Grey Dots Memory Foam Seat Belt Pads to your car and the memory foam construction will provide all of the padding necessary. Arriving as a set of two, other passengers will also benefit. Great for car-sharing!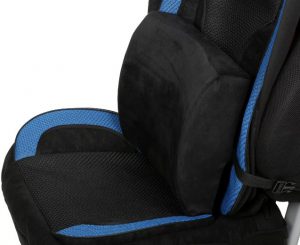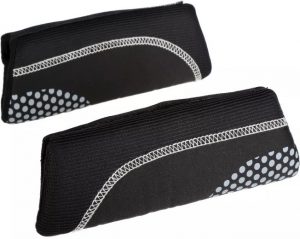 Maintenance
On average we spend 29 minutes on our daily commutes, a considerable amount of time driving per week. To ensure your commute remains stress-free and smooth, it is important to keep your car maintained to the highest standards.
No one wants a puncture, so make sure you take care of your tyres! The Halfords Rapid Digital Tyre Inflator is great for ensuring you have the correct tyre pressure, resulting in less wear. Running the correct tyre pressure also has the bonus of improving fuel economy.
Offering unrivalled convenience, the digital device inflates tyres in only 3 minutes and includes an automatic cut-off feature. Compact with an in-built torch, the inflator makes tyre inflation a breeze.
Whilst tyres are an obvious part in need of maintenance, wiper blades are often overlooked. How often do we struggle through torrential rain on our commutes, squinting through a wall of water smeared across our windscreens?
These issues are now a problem of the past thanks to Halfords' Advanced Flat Silicone Wiper Blade range. Previously only available in the US and Asia, the range brings silicone technology to the UK for the first time and is only available exclusively through Halfords.
Resilient against heat, rain and UV rays, the silicone blades last twice as long as a standard rubber wiper blade.  A hydrophobic coating is transferred to the wind screen causing water to bead rather than smear which greatly enhances visibility. Meaning you no longer need to struggle through inclement weather.
Whilst silicone wiper blades won't make the rain stop, they will help you towards a safe commute.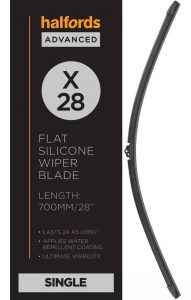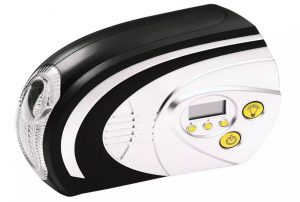 Safety
Despite our best efforts, breakdowns and accidents sometimes occur. Which is why it is essential to always be prepared!
A dash cam can't prevent an accident, but with the Nextbase 322GW Limited Edition Bundle you will have a reliable witness to (hopefully) prove that you were not at fault. Revolutionary features include the first dash cam SOS response system, a 2.5" HD IPS touch screen and 1080p high-definition recording.
Arriving with everything you need right out of the box, the bundle includes an SD Card, case and polarising filter (to reduce windscreen glare).
Some insurers also offer discounts on car insurance premiums when a dash cam is installed. With roads at their busiest during the main commuting hours, a dash cam is great tech for offering peace of mind.
Our cars can also be unkind and often choose the worst possible spots to breakdown.
Wearing the Halfords Essential High Visibility Vest will keep you safe in such a scenario. Compliant with EU law, the vest is an essential piece of safety kit. We can't promise you'll look cool, but you'll definitely be seen!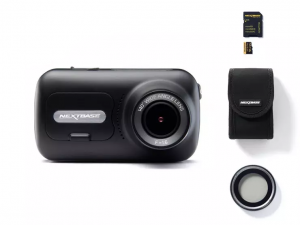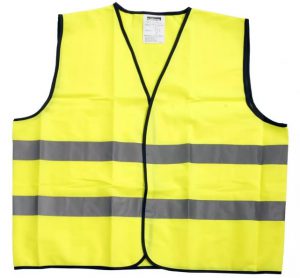 Parking
We've all had that dreaded moment when you arrive at work and the best parking spots are taken. All that is left is the tight, tricky spaces that everyone tries to avoid.
Treat yourself to an Echo Master Dynamic Mirror and Reversing Camera Kit and you'll soon be mesmerising your colleagues with your parking skills. This nifty kit provides a 170-degrees viewing angle so that no manoeuvre is too difficult. A dimming function reduces glare and the camera is both water- and debris-proof. A truly dependable parking aid for all seasons!
And you guessed it, through WeFit, Halfords offer the service of fitting the device to your car, making your life easier.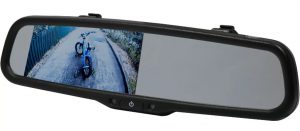 ---
That concludes a mere snapshot of the many products that will improve your daily commute. To find lots more options, visit Halfords.com.
If any of these become an essential companion on your commutes, then snap a picture and share it with us using #ReadyFor on Instagram and Twitter @Halfords_UK.
Halfords is here to get you where you want to be.