When we signed the Armed Forces Covenant in February, Halfords made a promise to provide support for current and former members of the armed forces. As part of this we made a number of pledges of support, including; advertising job vacancies to servicemen and women, offering reservist colleagues ten days additional leave, guaranteeing job interviews for all service leavers and providing a range of discounts in our shops and garages.
Since then Halfords has found roles for 73 ex-services personnel and reservists in our shops, garages and head office, which is a fantastic result for the armed forces and us.
This Remembrance Day we want to thank all of those in our business who have served or are currently serving with the forces, and pay tribute to all those who made the ultimate sacrifice for our country.
What Remembrance means
Charlotte Kertrestel, who is a Digital Product Owner for Halfords and a Naval Reservist, has found the support the company provides her in order to carry out her reservist duties invaluable.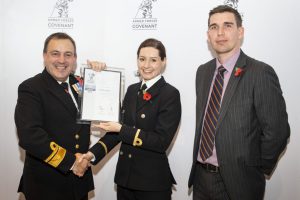 Putting into words what Remembrance Day means to her, she said, "It's about everyone coming together, whether in celebration, in sadness or in solidarity, to pay our respects to all men and women, parents and children, who have made sacrifices in the name of their country. Although Remembrance often conjures up sepia pictures from the previous world wars, conflict has, and still does, impact those who serve, and their families, in a number of ways."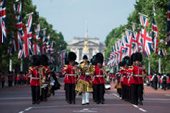 Former Army Staff Sergeant Carl Davies, who served for 25 years in the Army, and is now a Bike Technician at Halfords' Inverness store reflected, "Remembrance is a time to remember my forefathers who have put their lives on the line and paid the ultimate price, so that we have the freedom that we all enjoy today. They have earned the right and privilege through their sacrifice, for us to pay our deepest heartfelt respect to them through the two minutes silence. For me, it's also about respecting my serving brethren, serving around the world doing untold jobs that the average civilian would not be able to understand and comprehend its meaning."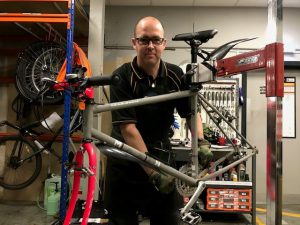 Halfords Employee Relations Advisor, Jackie Hicks, served from 1982-1988 in the Queen Alexandra Royal Army Nursing Corps as an auxiliary nurse. She said Remembrance to her is about, "Remembering the actions of the brave men and women who have fought so hard for our Country and this day gives us all the opportunity to pay our respects to those who have survived and to those who lost their lives in conflict situations."