If you're brave enough to cycle year round you're likely to encounter wind, rain, snow and (if you're lucky) some sunshine during the cooler months. Riding during rain and snow isn't everyone's idea fun, but if you're determined to get the miles in, a decent cycling jacket will shelter you from the worst of the weather.
Cycling jackets are built from tough stuff to repel rain and protect you from the wind. Tough seams and heavy-weight fabrics will stop moisture from getting through for at least a few hours. While exercising, your body gets warm, so more expensive jackets are built from intelligent materials that allow the body to breathe – reducing sweat and making your ride more comfortable. Long, dark nights can make cycling dangerous, so most jackets come with reflective fabrics and fluorescent patches to keep you safe and seen.
During the colder months, you're more likely to layer up, so consider going a size bigger than your usual size to accommodate for your extra padding and protection. Before buying, make sure you check out the size guides for each of our products to ensure you get the right fit. 
If you're looking for the perfect jacket for cold weather riding, then here are five of our favourites.
The Boardman name is synonymous with cycling, with the great man's brand producing fantastic cycling gear at great prices. The Boardman Men's Waterproof Jacket will keep you warm and dry on the bike, with rain protection for up to two hours. The reflective material used on the sleeves and shoulders will help drivers spot you and the removable hood and stylish looks make this a firm favourite with commuters who want to balance performance on the bike with professionalism off it. 
The changeable weather we experience can often make choosing the right jersey difficult, but with the Boardman Men's Removable Sleeve Windproof Jacket you're set for all weathers. You can wear it as a jacket or unzip the sleeves and wear it as a gilet. Built from breathable thermal fabric, you'll be warm and dry on the road on short- and medium-length rides. In addition, the reflective details and yellow panels will improve your visibility to vehicles during those murky mornings and darker nights.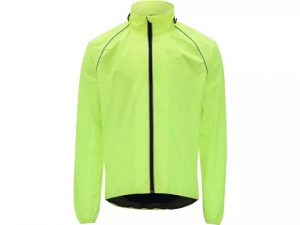 If you're cycling during the dark, or simply prefer the hi-vis look, then the Ridge Unisex Waterproof Jacket in fluorescent yellow is a superb choice. The 100% polyester jacket comes with a handy rear pocket and removable hood. This excellent value jacket is suitable for men and women who are serious about their safety.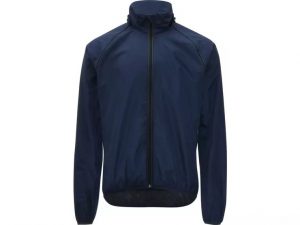 Battle the elements in the brilliant blue Ridge Men's Waterproof Jacket. Constructed from 100% polyester, the jacket is fully waterproof and comes with a spacious rear-pocket. Reflective panels will ensure drivers can spot you, but its subtle styling will work for those times off the bike. A solid choice for the cost-conscious commuter.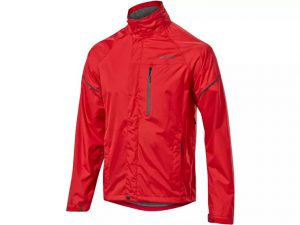 The Altura boasts a 10/10 rating for waterproofing and breathability, giving you ultimate protection from wind and rain. It's designed by cyclists for cyclists, with four pockets for your wallet, phone and cycling accessories. The reflective details are effective during night and day. Built from durable fabric, the relaxed fit and sophisticated styling mark this out as a superb choice for the club ride or ride home so if you're looking for an excellent buy, the Altura Nevis Jacket should be top of your list.  
A decent cycling jacket is a central part of your cycling wardrobe. If you're looking for new cycling gear, then check out our full range of bike clothing. You'll find all the essential weather protection you need, from sunglasses to socks (and everything in between!). You can shop online or drop into one of our stores to get great prices on the best cycling gear.
Plus, don't forget your bike. Get your bike ready with a free bike safety check on us!