With the changing temperatures, it's good to get prepared ahead of time so you're not stuck when you run into trouble. Read on to find out our top six things to keep in your car through the next few months.
This list is a selection of the things we'd recommend keeping in your car whenever it gets colder.
1. A phone charger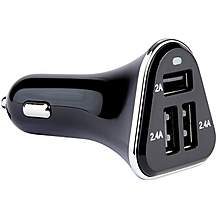 Just about everyone has a mobile phone these days, and they can really help to get you out of trouble if you break down or get lost in the winter. However, it's not going to do you much good if it's not charged up!
Make sure you've got a phone charger in your car in winter, and you can be sure that your phone will always have power when you need it!
2. De-icer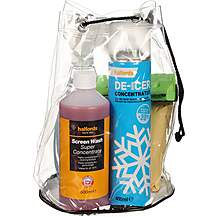 Chances are, you're quick to grab the kettle when you leave the house to a frozen car! But did you know this can have damaging effects on your windscreen? Instead, pick up a couple of cans of de-icer and keep one at home and one in the car this winter.
That way, when it comes to leaving work, you won't waste time waiting for that windscreen to defrost, not to mention fuel keeping the car running to get warm! It's a good idea to keep a pair of gloves tucked up next to your de-icer too, to keep your hands warm whilst getting your car ready to go.
While you're at it, you may want to top up your antifreeze too, as a cracked engine block or burst radiator will cause you a lot of hassle and cost a lot to fix! Use our handy antifreeze look-up tool to find the right type for your car.
3. Tyre inflator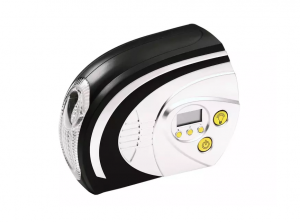 As well as keeping your tyres at the correct pressure, a tyre inflator can help you get going again if you have a slow puncture this winter. Many also include torches or built-in USB chargers, so you can see what you're doing and charge your phone in an emergency, too!
It's also a good idea to carry some jump leads. The winter can be hard on car batteries, and being able to jump-start your car can be the difference between driving home and waiting for rescue!
4. An ice scraper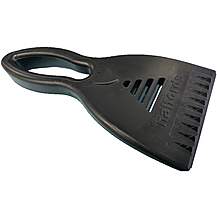 You probably know what this one's for… Don't wreck your credit cards by scraping the ice off the windscreen with them! Be prepared and make sure you've got a proper ice scraper in the glove box before winter comes.
Your windscreen can also get quite smeary when roads are gritted in the snowy weather due to the salt in grit so make sure you top up your screenwash too to ensure you have full visibility of the road.
5. Fuel!
We know it's normally a good idea to have some fuel in your car! However, when conditions are bad, you might find yourself stuck in traffic or having to take a detour. Think about filling up before you need to, so you've always got much more petrol than you need. That way, you won't get caught out if your journey home gets a bit longer than it should be!
6. A map or sat nav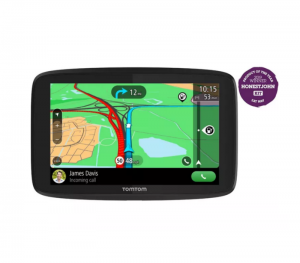 Do you know where you're going? What if there's a road closure or you have to get off the motorway? Keeping a map in the car in winter means you can work out how to get home, but if you have a sat nav, it'll automatically change your route to get you where you need to go!
If you have a sat nav with traffic updates, it'll even help you to avoid any jams and get you to your destination as quickly as possible.
Get ready for winter!
As well as keeping some extra things in your car, it's a good idea to keep an eye on things like your car's bulbs, wiper blades, battery and fluid levels. At Halfords, we can do all that for you – just pop in for a 5-Point Car Check for free or a full 10-Point Car Check for just £15!
Halfords Motoring Club
Or why not go one better and join the Halfords Motoring Club? You'll access a range of amazing benefits and discounts that are designed to keep you moving, keep you safe and keep you saving.
It's free to join and you'll receive money off your MOT, a free car health check and a welcome voucher that can be spent on any Halfords product or service.
Or choose our Premium membership for a small monthly fee (or a one-off payment) to unlock exclusive member pricing on all motoring products and services online and across our stores, garages and Halfords Mobile Experts, as well as a variety of other benefits that will help you to keep moving for less.
With so much to enjoy, this is too good an opportunity to miss!
Join the Halfords Motoring Club today at www.halfords.com/motoring-club.
---
So there you have it – a quick guide to help you prepare for winter! As it gets colder, you might have to add things like snow chains and a snow shovel to your supplies. Are you missing anything on this list? Head to Halfords for all your motoring accessories!