Christmas shopping can seem like a bit of a mission at times, with so many stores to visit and so many presents to buy. Wouldn't it be great if you could just find the perfect gifts for your family all in one place?
Well with Halfords, you can!
The Explorer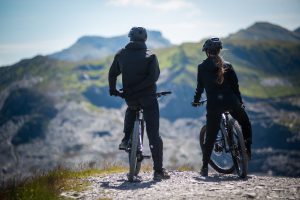 Gifts for the one who loves discovering new places
Explorers are all about uncovering new places and what better way to do that than on two wheels? The Carrera Karkinos Men's Mountain Bike gives you everything you need to conquer hills, twisting paths and rocky terrain with style.
Shifting gears is smooth and hassle-free, the disc brakes allow you to ride with confidence and the memory foam saddle provides the ultimate in comfort. Best of all, it's available in sixes XS-XL so it's the perfect gift for explorers of all sizes.
Or why not go for the Carrera Crossfire 2? Available for both men and women, this hybrid bike provides the best of both worlds. Your explorer will be able to discover new places on the road as easily as on the canal path thanks to the wide range of gears, suspension fork with 75mm of travel and memory foam saddle.
The Cleaner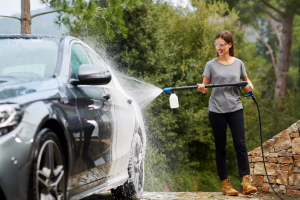 Gifts for the one who's always cleaning their car
Cleaners love nothing better than to spend a Sunday polishing their pride and joy. Make their dreams come true this Christmas with the Autoglym Ultra High Definition Collection. This impressive collection of top-quality products includes ultra high definition shampoo, wax, a wax applicator and a microfibre cloth, and is sure to bring them hours of happy cleaning time.
For a bit of extra car washing fun, there's the Nilfisk Core 125 Bike and Auto Pressure Washer. This clever machine is as good at cleaning cars as it is bikes thanks to its selection of accessories and nozzles, and it's pretty satisfying to use too. In fact, we make no apology if your loved one spends far too much time on the driveway on Christmas day!
The DIYer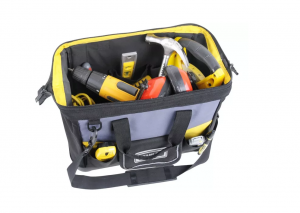 Gifts for the one who loves getting their hands dirty
DIYers live by one motto: "I could do that myself". Help them on their journey by popping a DIY-themed present under the tree this Christmas!
The Halfords 92-Piece Garage Tool Kit ticks all of the boxes, providing a comprehensive set of tools that are suitable for everything from car maintenance work to little jobs around the home.
Or if your DIYer already has an extensive tool collection then give them a handy place to store those tools. The Stanley 16" Open Mouth Tool Bag has a smart design, great storage capacity and a padded strap to make it easy to move.
The Thrill Seeker
Gifts for the one who lives for excitement
Thrill Seekers love trying new things and pushing themselves to the limit. The Apollo Phaze Men's Mountain Bike or Apollo Jewel Women's Mountain Bike will allow them to do that to their heart's content. Both offer a great mix of comfort, durability and value, and will allow your thrill seeker to fly up and down the toughest of hills.
Or for something a little different there's the Carrera impel is-1 Electric Scooter. Boasting high-quality performance technology, speeds of up to 15.5mph and four speed levels, this neat e-scooter will have them zipping around in no time.*
The Gadget Lover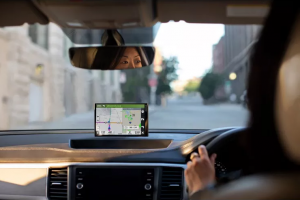 Gifts for the one who always has to have the best tech
Gadget Lovers dream of getting their hands on the newest and shiniest technology, which is why the Garmin Drivesmart 66 EU Sat Nav is the ideal present for them. This clever sat nav boasts a lifetime of Europe maps and speed camera updates, smartphone traffic updates, environmental zone routing and driver alerts. You can control it with your voice alone too, so your attention stays fully on the road.
The Nextbase 522GW Front and Rear Dash Cam Bundle is a smart pick too. In this bundle you not only get the Nextbase 522GW camera, with its 1440p resolution and 140-degree viewing angle, but you also get a rear camera, case and 32GB microSD card. It's the perfect all-round package for staying safe on the roads.
The Kid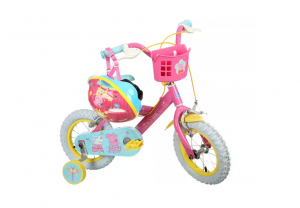 Gifts for the littlest one in your life
Kids are all about excitement, adventure and having fun. Help them to have fun on two wheels this Christmas with top stocking fillers like our Halfords Essential Kids Motorbike Noise Maker, Bike Siren, Kids' Speedometer and Pink & Navy Geo Bell. Pop one of these favourites onto their handlebars and watch rides become adventures.
And help them to stay safe while they explore with our range of kids' bike helmets. We've got everything from Paw Patrol and Peppa Pig for little ones to cool junior helmets in pink, black and turquoise for older kids so you're sure to find something they'll love.
If you're not sure what size your kid needs, then have a read of our article on finding the ride size kids' bike helmet for some guidance and advice.
The Big Kid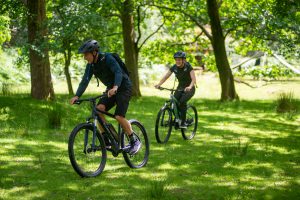 Gifts for the one who always wants to have fun
Big Kids love nothing more than embracing their inner child and having fun. And that's why the Xiaomi Mi 1s Electric Scooter is a good choice. Riding an e-scooter is pure fun, especially one that has a maximum speed of 15.5mph and a sophisticated cruise control system.*
If you think they'd enjoy travelling further afield, then give the Carrera Vengeance E Men's Electric Mountain Bike a go. An e-bike will allow them to experience all the fun of cycling without feeling like they've run a marathon. Plus it comes with a range of up to 40 miles, a removable battery and a recharge time of 6 hours, so there's lots to love.
The Hard-to-Buy-For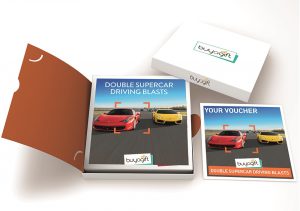 Gifts for the one who has everything
Hard-to-Buy-Fors tend to buy everything they want themselves and their wishlists are pretty non-existent, which can make things tricky when Christmas rolls around! Thankfully, we've got you covered with our range of Buyagift experiences.
Available in Halfords stores, here are some of the most popular experiences on offer:
Two Night Memorable Break: Recharge your batteries on a weekend escape.
Fun Together: Find the adventure you've been dreaming about.
Afternoon Tea: Spend an afternoon enjoying all sweet and savoury delights.
Action Adventures: Get your heart pumping on a daredevil adventure.
Double Supercar Driving Blasts: Treat a petrolhead to a thrilling double supercar driving blast.
Just pop down to your local Halfords and pay a visit to the Buyagift stand to find out more!
---
So that's Christmas sorted! Now it's time to take a well-earned break and enjoy a mince pie or two. Or if you're looking for further inspiration then check out our the Christmas shop on Halfords.com.
You want Christmas magic. You want Halfords.
*LEGAL WARNING: eScooter law – not to be used on public roads, cycle paths or pavements. Only on private land with the landowner's consent. For more information click here.