Dads, Grandads, father figures – whoever the special man may be in your life, you'll want to get him a great gift this Father's Day. At Halfords, we've got a wide range of gifts to suit all interests – there really is something for everyone.
To help you pick the best gift, we've included options from a range of categories from car cleaning to cycling accessories. So, whatever type of Father you have in your life, we've got something they'll love!
For the car cleaner
Autoglym Deluxe Exterior Collection
The Autoglym Deluxe Exterior Collection is not only a fantastic gift for anyone who loves to clean their car, it's also part of a special Father's Day offer! This comprehensive cleaning collection is usually £84.99 but you can get it for just £59.49 between 23rd May – 27th June, making it an excellent value gift.
The kit contains 7 Autoglym cleaning products including the Ultra High-Definition Shampoo and the Instant Tyre Dressing. It also contains 3 cleaning accessories including a wash mitt and microfibre cloths. It's got everything for those who love to give their car that showroom finish.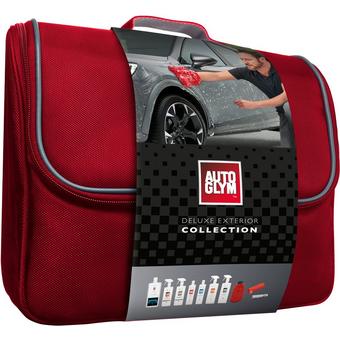 Karcher K3 Power Pressure Washer
A pressure washer is a must-have tool for anyone who loves a spotless vehicle. The Karcher K3 Power Pressure Washer effortlessly lifts dirt away from a variety of surfaces from car exteriors to garden patios. It's easy to use and store away –plus, they'll love giving it a blast and watching their pride and joy become pristine in an instant.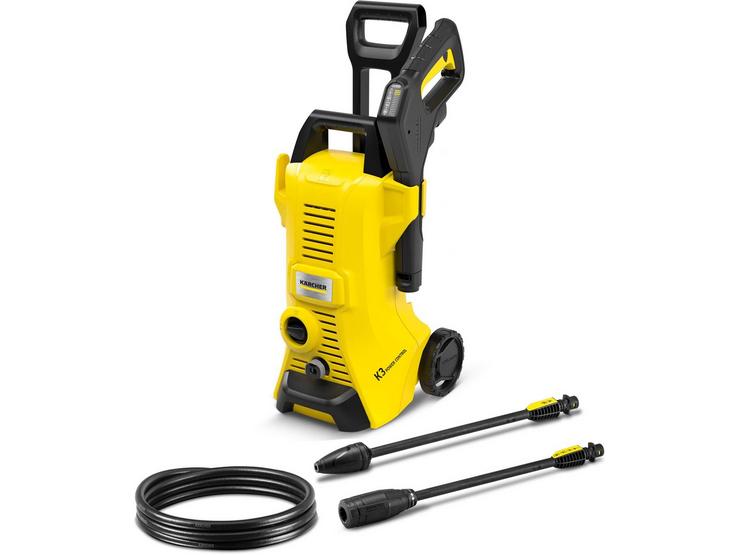 For the petrol head
Halfords Carpet Car Mats Blue Trim
Halfords Car Mats are a great way of adding a touch of style to car interiors and make a great gift for anyone who loves their vehicle. The universal fit means they're compatible with most car interiors and the reinforced heel pad provides extra durability. One pack includes a set of 4 mats – enough to style the whole car.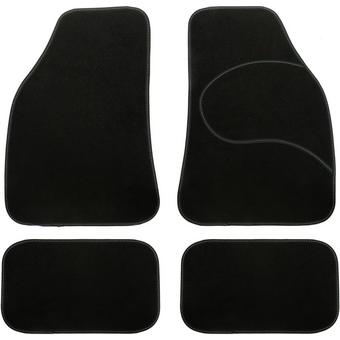 Michelin Mini Rechargeable Inflator
The Michelin Mini Rechargeable Inflator is a handy little gift that can easily be stored in the glove box. It's cordless, lightweight, portable and can quickly be pulled out if car, bike or motorbike tyres require inflation. Additionally, it can also inflate sports balls and small leisure items. It's a valuable and practical gift for practical Dads.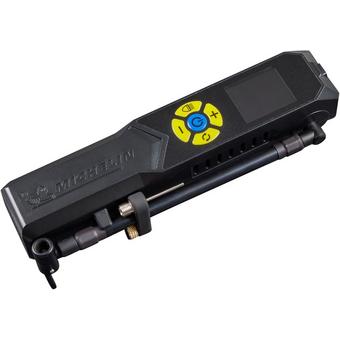 For the tech lover
Saphe Drive Pro – 12-month subscription included
The Saphe Drive Pro is perfect for those who love a bit of in-car tech. It's a handy gadget to help you drive more safely by alerting you to nearby speed cameras and if you're over the speed limit. You can also alert other Saphe users to incidents that may be happening on route. The purchase includes a 12 month subscription – perfect for anyone who is regularly behind the wheel.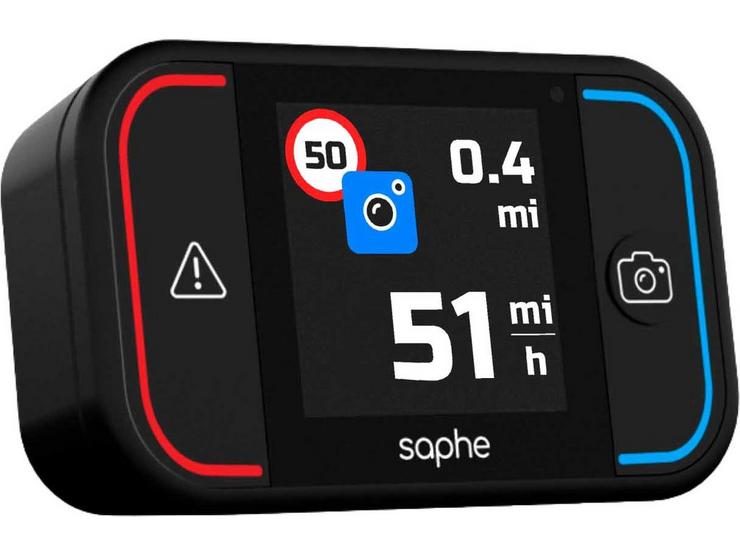 Nextbase 522GW Dash Cam
Dash cams are a must have gadget for anyone who drives frequently or makes long journeys. The Nextbase 522GW Dash Cam is a fantastic choice that includes 1440p recording, a 140 degree viewing angle and an intelligent parking mode. In addition to offering crystal clear footage, there's also built-in Alexa so you can control music, home devices, and check the weather. It's the handy device that does it all!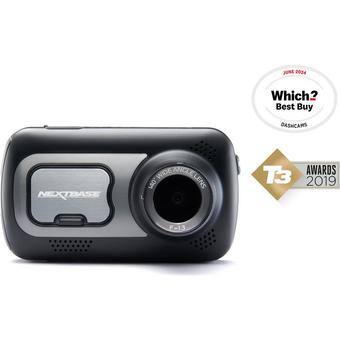 For the security conscious one
Ezviz C3TN 1080P Smart Outdoor Camera
The Ezviz C3TN 1080p Smart Outdoor Security Camera is a valuable gift for any homeowner but especially security conscious individuals. The 1080P resolution provides crisp footage, including night vision. It's durable and weatherproof, so you can be assured that it's built to last. It's ideal for installing on the front or rear of the house, providing peace of mind that everything is in order.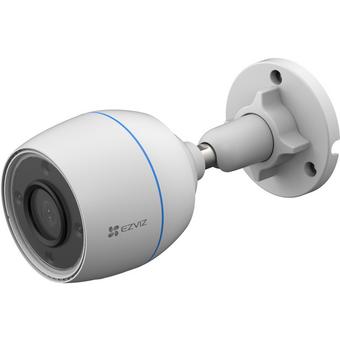 Dislok Silver Steering Lock
The Dislok Steering Lock is a simple way to elevate the security of any vehicle. It's an excellent deterrent for thieves and is incredibly hard to remove. It's a valuable gift for any security conscious Dad and will help ensure their vehicle is as safe as possible.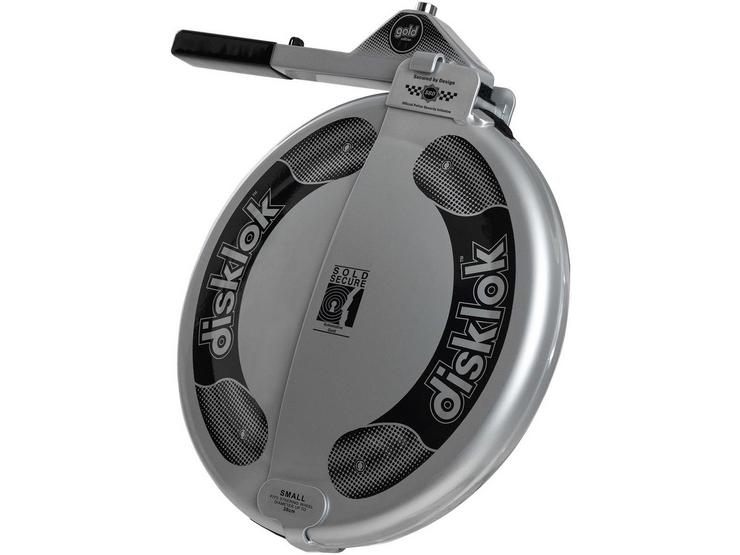 For the cycling enthusiast
Boardman Men's Socks Grey (2 Pack)
Is it really Father's Day without buying them a pair of socks? Although, the Boardman Men's Socks in Grey aren't just any old socks – they'll keep his feet dry during those cycling adventures. The moisture-wicking fabric ensures that feet stay comfortable and dry whatever the weather. It's a great gift for anyone who loves going out on their bike.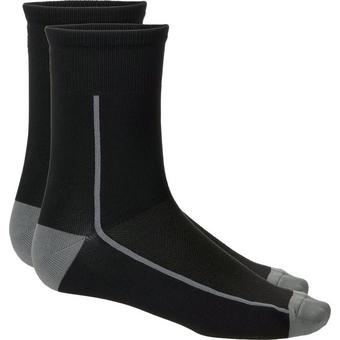 Halfords Bike Cleaning Brush Set
If the special man in your life regularly goes out on their bike, chances are it's probably become a bit dirty. The Halfords Bike Cleaning Brush set is the perfect gift that will help remove muck and dirt and leave their bike looking brand new. The set contains 3 brushes that cover all areas of the bike.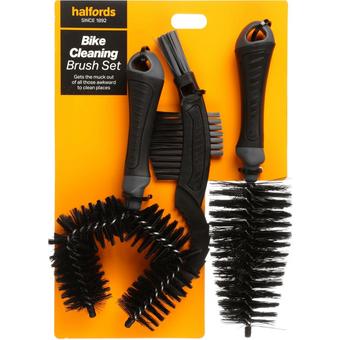 For the outdoorsy one
Halfords King Size Moon Chair – Grey
For Dad's who love their camping adventures, the Halfords King Size Moon Chair is a must. The extra padding provides great comfort and folds down to a compact size so is easy to store away. He'll love relaxing in this high-quality camping chair on a summer's evening.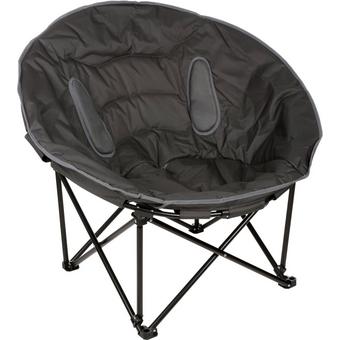 Halfords 24 Litre 12V Electric Coolbox
A camping trip isn't complete without a trusty coolbox. The Halfords 24 Litre Electric Coolbox is perfect for storing camping snacks and has both a cooling and warming function – ideal for keeping takeaways warm. It's powered using an in-car 12v accessory socket and is designed for easy transportation.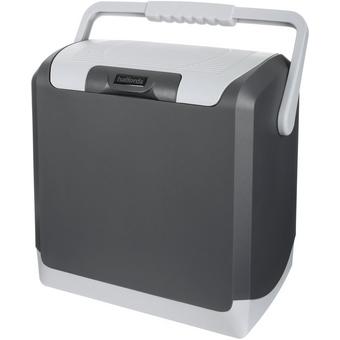 For the DIY-er
Halfords Advanced 40 piece 1/4″ socket set
For DIY dads, a socket set is a gift he'll put to great use. The Halfords Advanced 40 Piece Socket Set contains everything from a ¼" drive 100 tooth ratchet handle, 14 ¼", a drive spinner handle to a drive extension bar. It's a great set for working in confined spaced and are made from chrome alloy steel making them incredibly durable. Everything is stored in a secure case with foam padding to keep them protected and prevent them from rattling.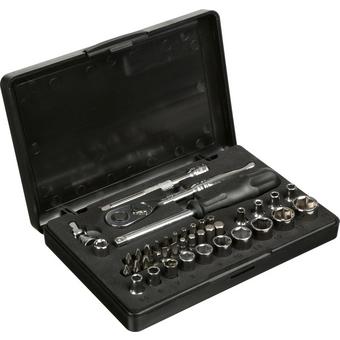 Halfords Advanced 2 Drawer Trolley
The Halfords Advanced 2 Drawer Trolley is a garage essential for any DIY-er. It's perfect for keeping tools safe and stored in one handy unit. Each drawer can hold up to 20kg of tools and comes with a locking mechanism, so you know the contents will be kept safe and secure.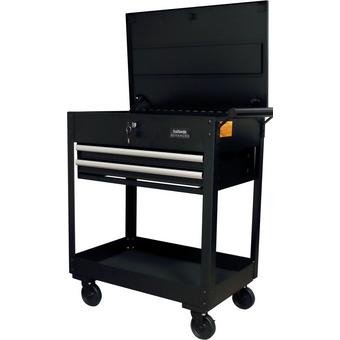 For the motorcycle lover
Oxford Biker Tool Kit
If you're Dad loves to get out on the motorbike, then a dedicated tool kit is just the ticket. The Oxford Biker Tool Kit contains a range of tools including a 10 piece screwdriver bit set to wire cutters and nose pliers. They're high quality and comfortable to use – perfect for motorcycle maintenance.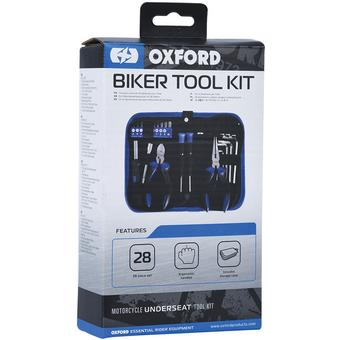 Tru-Tension Chain Clean & Lube Kit
The Tru-tension Chain Clean & Lube Kit helps clean and lubricate the drive chain on a motorcycle to provide a smooth ride. The kit contains a chain cleaner, brush and chain lube – a great gift for motorcycle lovers to help keep their bike in good nick.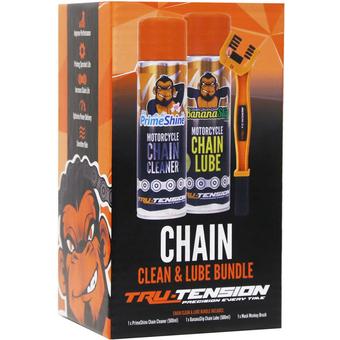 For the indecisive one
Halfords gift card
And last but by no means least, for those who aren't sure what they want, there's always a Halfords Gift Card. Top up with any amount up to £1,000 and buy online or purchase in-store. Gift cards can be used online, in our stores or garages – it's a great way for them to pick exactly what they want when they're ready.
---
And that concludes our list of gifts for every type of Father. Hopefully, we've provided some inspiration that helps you pick the perfect gift for your Dad or the father figure in your life, whatever their interest.
Remember, if you want the best Father's Day gifts, you want Halfords.