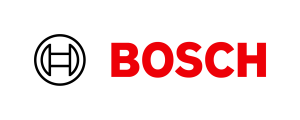 Our windscreen wipers are one of the most important components on our cars, giving us a clearer view during wet weather to make sure our journeys stay safely visible. So, making sure they stay functional is very important.
We've teamed up with Bosch to bring you some top tips for keeping your blades in good working order, as well as how to figure out when it might be time to replace them. Bosch wiper blades have been keeping drivers safe on the roads for nearly 100 years, so there's no one better to ask.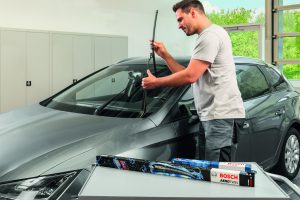 How to make wiper blades last longer
Regular maintenance and care can help to keep your windscreen wipers in good working condition for longer, saving you time and money. So, we asked Bosch for some tips to extend the life of your blades.
1.      Regularly clean your windscreen and blades
One of the main causes of early wiper blade wear and tear is leaving them to get dirty. Their main job is to clear away grime and water from your windscreen, so this dirt is likely to build up on your wipers over time. Washing off any contaminants like insects, resins, and pollen around once a week will help to maintain them and improve their performance. You can check out our guide on how to clean your wiper blades here.
Regularly cleaning your windscreen can help too – while your wipers can clear away dirt during a journey, you shouldn't be using them as an alternative to washing your windscreen. Try to clean off any heavy grime or debris by hand to keep your blades healthier in the long run.
2.      Top up your screenwash
If you're trying to clean your screen with an empty washer tank, you'll cause premature damage to your blades over time. The increased friction can speed up wear and tear, leading to poor-performing wipers and early replacements.
You should regularly check your screenwash tank to make sure it's topped up and ready to use when needed. There are a few types, designed for different temperatures and seasons, so be sure to pick one that's right for the time of year. Screenwash can also come in pre-mixed or concentrated form, so make sure you check which you have and use it in the recommended ratio.
3.      Prepare your wiper blades for winter
The colder months can be a particularly vulnerable time for your windscreen wipers, so a bit of extra maintenance can go a long way. As mentioned above, you should use a screenwash that's designed to handle lower temperatures during the winter, as filling your tank with water or a summer screenwash can cause the reservoir to freeze in cold weather. To stop this from happening, try using a winter screenwash, which has a lower freezing point to still be effective at negative temperatures.
You can also separate your blades from your windscreen overnight, using a piece of foil or cardboard, to stop the blades from freezing to the glass. This should prevent any potential damage caused by trying to pull the blades away from the windscreen. You should also remember to never use your wiper blades on a frozen windscreen – this can cause damage to the blades, so wait until the screen has fully defrosted before operating your wipers.
Taking the time to properly look after your blades will not only limit how often you have to replace them, but it will also help to give you a clear view – clean and well-maintained blades will work much more effectively than worn and neglected ones.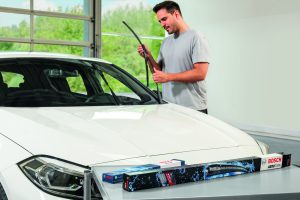 Why are my wiper blades not working?
Taking care of your wiper blades should help to keep them in good condition, but what if you have fitment issues or they do stop working?  There could be a few causes, as Bosch explain:
Your wiper blade doesn't fit your car
If your windscreen wipers won't fit your car or don't seem quite right, then you may have the wrong blade for your make and model. To identify the right size quickly and easily, you can use the handy Bosch app, or pop into your local Halfords store. If you'd rather one of our experts fit them for you, we also offer a fitting service from just £5 (or for free if you're a Premium Halfords Motoring Club member).
Your wiper blade has reached the end of its life
Wiper blades will naturally degrade over time, so it may be that you need some replacements. You can head to your local Halfords store to find your next pair of Bosch wipers or browse the full range online.
Your windscreen has been replaced
If you've had a new windscreen fitted, then it may be that your blades aren't angled against the glass correctly and will just need repositioning. A quick trip to your local Halfords store should have everything checked and adjusted in no time.
There's a problem with the wiper motor or mechanism
If none of these answers solve the problem, then there may be a deeper issue with your wiper motor or mechanism. To figure out what's going wrong, pop into a Halfords garage to get everything checked over by a professional.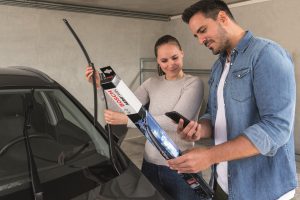 When is it time to replace my wiper blades?
While regular maintenance can prevent premature damage and improve your wiper blades' performance, they will still need to be replaced regularly. Even with routine cleaning, your blades take on grime, weather, and constant contact with your windscreen, all of which will wear them down over time.
The wiping pattern should tell you a lot about the condition of your blades, and how soon they need replacing:
No change needed:
No streaking
Very minor streaking on the outer field of view
Wiper blades should be replaced in the next 4 weeks:
A large streak remains in your main field of view
4-5 streaks remain on the outer field of view
Up to 12 streaks remain across the whole field of view
Wiper blades should be replaced as soon as possible:
The blades cause the windscreen to fog
The blades cause chatter marks across the windscreen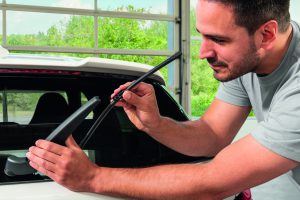 Typically, you should look to replace your wiper blades at least once a year, but it could be sooner if they pick up substantial damage or stop performing properly. Since the colder months can be so harsh on them, a good time to replace your blades is before and after each winter season – that way, you're equipping your car with a new set to take on the winter, and replacing them after the wear and tear of the season.
If it is time to change your wiper blades, then Halfords are here to help. We've got hundreds of Bosch wipers, and our experts can fit them for you from just £5 (or for free if you're a Premium Halfords Motoring Club member).
---
With these tips and tricks, your wiper blades are sure to stay in good working condition for longer. But, when it's time to replace them, Halfords and Bosch are here to help. Pop into your local store to find your next pair of Bosch wiper blades, or browse the full range online.