Autumn and winter weather can be hard on your car. So let's have a look at what you can do to spruce up your car and make sure it'll be there when you need it over the coming months.
MOT
We'll start with the most obvious one: make sure you know when your MOT is due to expire. You won't be able to drive your car without a valid MOT, so the last thing you want is to be caught out and find you can't get an appointment when you need one.
That's why we always recommend booking your MOT well in advance. With Halfords, you can choose a time and location that suits you. You can also take advantage of one of our great combi offers – but more on that further down.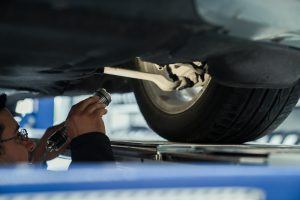 Service
Regular services keep your car running at its best and reduce the risk of it breaking down when you most need it. Here at Halfords, we offer three options:
Recommended interval: Every 12 months or every 12,000 miles
What it involves: The Full Service is a 77-point inspection and among the most comprehensive annual services available. It exceeds recommendations made by most manufacturers in terms of checks, refills and replacements to help ensure trouble-free motoring.
Recommended interval: Every 24 months or every 24,000 miles
What it involves: The Major Service includes the same checks as the Full Service. It also includes replacing all the parts that manufacturers recommend you replace every two years, such as brake fluid (worth £39.99) and your interior pollen filter (worth at least £30.00).
Recommended interval: Every 6 months or if you exceed 2,000 miles per month
What it involves: The Interim Service is a 50-point inspection that's designed for high mileage car users in between annual services.
If you're not sure what service to go for, then our article on the topic should help you decide.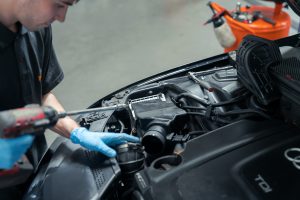 MOT and service
Now it's time to discuss those combi offers we teased you about earlier! They combine all of the points we've covered in the MOT and Services sections, and come in three convenient packages:
You might be wondering what the benefits of booking your MOT and service together are? Well, it not only saves you time, but it also saves you up to £39! It also means you don't have to remember two separate appointments at two different times of year (or more, if you go for an Interim Service).
All of our MOT and Service combi offers can be booked online and, as usual, you can choose a time and location that suits you.
To find out more about the benefits, check out our article on the topic.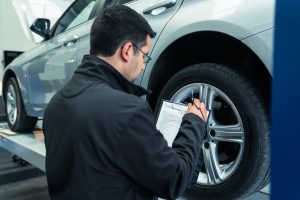 Breakdown Cover
Plan for the unexpected with Halfords breakdown cover. From as little as 87p per week, you can have peace of mind that we're here to help if you breakdown. With five levels of cover for your car, van, or motorbike, you can choose a plan suited to your motoring needs.
Tyres
As worn or damaged tyres can be dangerous to drive on, it's important to check their condition on a regular basis – particularly as we head into a period of wet and icy roads, when grip and stability are so important.
You should keep an eye out for any glass, nails or screws that may have become embedded within your tyres and could cause a puncture in the future. The tread depth needs to be within legal limits (1.6mm) and the pressure should match up with the numbers listed in your car's handbook. A tyre depth gauge and tyre pressure gauge can help you here.
Tread depth can significantly impact your stopping distance as tyres begin to lose their grip. Once tyres reach the minimum read depth of 1.6mm, stopping distance can dramatically increase, particularly on wet roads. It can be beneficial to invest in all-season tyres to keep your car running safely and smoothly all year long.
If you find yourself in need of a new set of tyres, then we're here to help. We offer a wide variety of tyres from top names such as Bridgestone, Dunlop, Firestone and Goodyear, and fitting is available at both our Halfords Autocentres and via our mobile fitting service.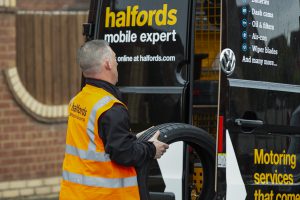 Unsure whether your tyres are in a safe condition? Book our Free Tyre Check and one of our expert technicians will carry out a pressure check, inspect the tread depth, and assess for signs of damage or wear.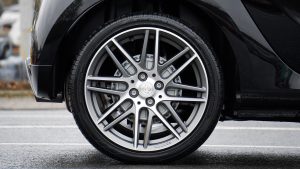 Batteries, bulbs and wiper blades
They power our cars, light our way and keep our vision clear – and the minute one fails, we're in trouble. You can help to avoid this risk by making sure yours are in good condition, and replacing any that aren't.
Your best bet for gauging the condition of your batteries, bulbs and wiper blades is our 10-Point Winter Car Health Check. This service is available at all Halfords stores and autocentres UK-wide, and involves checking your headlights and brake lights, wiper blades, battery and more. If our experienced technicians spot any issues, they'll talk you through the options and get you back out on the road safely.
If you already know that it's time for replacements, then you can jump straight to identifying the right products for you. Our extensive range of batteries, bulbs and wiper blades can be found online, where you can also book our fitting services during the checkout process.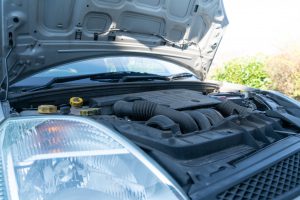 ---
We hope this advice helps you to prepare your car for the months to come. If you've got any questions about any of our products or services, you can find loads of information on Halfords.com or just pop into your local Halfords Autocentre and our colleagues will be happy to help.
We're here to get you where you want to be.