Over the last six months, Team Dynamics has been working hard to develop a striking new livery for the 2021 season and the result of that hard work was revealed today.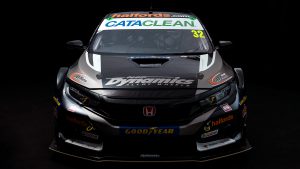 The 'Best of British' inspired theme links in nicely to the title sponsors Halfords and Cataclean, which are both British-born organisations. It's also a nod to Team Dynamics' history of over 30 years in the British Touring Car Championship (BTCC).
Lisa Bond, Halfords Group Marketing Director, said: "We were very excited to see the wraps pulled off the new livery, with the Halfords logo taking pride of place. The car looks fantastic and we can't wait to see how it performs on the track. This partnership combines the motoring services expertise of Halfords with the elite motorsport expertise of Team Dynamics and has led to some unforgettable moments over the years. It's part of our drive to inspire and support a lifetime of motoring and cycling, and establish ourselves as the leading motoring services provider in the UK."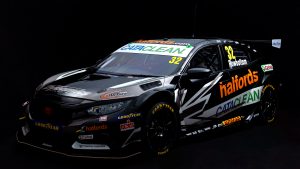 Matt Neal, Director at Team Dynamics, commented: "We've been working on this livery for several months now. It's always difficult to try and do something different and striking each season, whilst being mindful of giving our sponsors the best bang for their buck. The car looks fast standing still!"
Ross Baigent, Managing Director of Cataclean, closed: "It's a standout livery and ties in perfectly with our partnership with Halfords and Team Dynamics this season. We are proud of being British and all our bottles of Cataclean carry the Union Jack flag."
The new cars will be taking to the track for the first time at Thruxton on 8-9th May.