Every bank holiday (weather permitting) provides an excellent opportunity to get outside on two wheels and explore the great British countryside. There are plenty of routes to explore, with options suitable for riders of all capabilities.
So, it's time to dust off your bike and enjoy some fresh air and exercise, as well as have some fun with the family. Below are our top routes for the bank holiday weekend.
NORTH EAST ENGLAND – Souter's to St Mary's
10.3 miles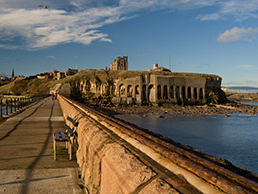 A coastal route between two historic lighthouses, this ride is an easy one with no hills to contend with, making it perfect for families.
The ride begins at Souter Lighthouse, the first electric lighthouse in the world. Overlooking Marsden Bay, you are immediately rewarded with amazing views before you've even turned a pedal.
From here, you head up the coast, enjoying a steady ride and a refreshing breeze. Halfway through you will need to jump onto the Shields ferry to cross the River Tyne. Take this opportunity to stock up on snacks and drinks.
From there, the route continues to wind up the coast. The finishing point, St Mary's Lighthouse, is located on a small island. It can easily be reached via a concrete causeway but only when the tide is low, so make sure to check the tide times beforehand!
Once reaching the finish, you can take advantage of a small café and museum. If you choose to ride the full route back, the journey will be 21 miles, easily achievable in less than 4 hours.
Look out for:
The views of Marsden Bay from Souter Lighthouse
Old Bouys artwork
The St Mary's café, visitor centre and museum
WALES – The Taff Trail
55 miles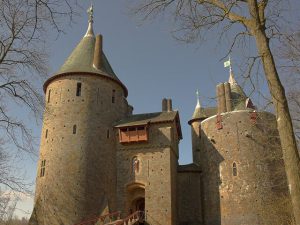 If you live in South Wales or are planning on soaking up the rolling hills and beautiful valleys, then the Taff Trail is an excellent choice.
This 55-mile-long route follows the course of the River Taff and is mostly paved or at least on firm ground, making it ideal for families or riders who aren't exactly looking for the toughest mountain bike trails.
Starting at the Celtic Cross (a sculpture made especially for the opening of the trail) near Roald Dahl Pass in Cardiff Bay, the Taff Trail winds through Cardiff City Centre, passing the Millennium Stadium and taking a scenic route through Sophia Gardens before heading out into the countryside. On the way to the end of the route at Brecon, keep an eye out for Castell Coch, which is worthy of a starring role in any Disney film.
You'll definitely need a full day to do this ride, which comes in at just over 50 miles. This may sound like a lot, but you'll only need to average around 7-10 miles per hour (including rest stops and lunch) to fit it into a full day (remember if you want to come back too, you'll need to ride faster!). If you're bringing younger kids, then you can always join the route closer to Brecon or miss some of the climbing out further on into the route by ending your bike ride at Merthyr Tydfil.
Look out for:
Cyfarthfa castle
Castell Coch
The Millenium Stadium
Rhondda Heritage Park
SOUTH ENGLAND – Spot the Cuckoo
11 miles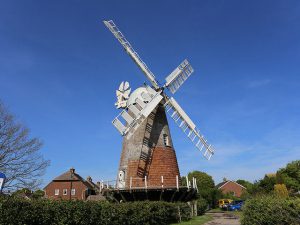 This 11-mile route is named after the old Sussex tradition that the first cuckoo in spring was heard at the Heathfield Fair- the finishing point for the ride.
We're no bird experts but what we can tell you is that this is a must-do ride. The peaceful trail begins in Polegate and passes through the quaint English villages of Horam and Hellingly, before ending in Heathfield.
Along the way, you'll pass Michelham Priory – a historic house surrounded by the longest water-filled moat in the UK, there are few better spots to stop off at.
The ride is one of the most popular for families in the south of England as it flows through a variety of woodland, grassland, and pastures. Along the way, you'll also encounter dramatic sculptures and carved wooden chairs.
Why not take a picnic with you and schedule a stop to admire all that the great Sussex countryside has to offer!
Look out for:
Dramatic wood sculptures
Green woodpeckers
The longest water-filled moat in the UK at Michelham Priory
PEAK DISTRICT – High Peak to Tutbury
52 miles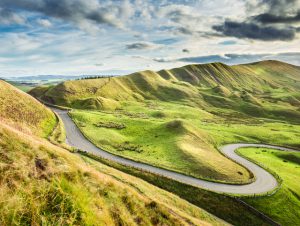 One for those looking for a bank holiday challenge, this route combines on and off-road riding with numerous climbs.
Starting out at Whaley Bridge train station, the ride weaves its way through the Peak District. On your ride, keep an eye out for the Dovedale National Nature Reserve, Historic Buxton, Toddbrook Reservoir and the many amazing scenes the Peak District National Park has to offer.
A real leg burner, the route is a challenging one and you will need to have a good level of fitness, especially if you plan on doing the return journey too!
Of course, you don't have to complete the whole route, and can also choose to end your ride at Buxton or Ashbourne for a more manageable ride. Plus, most of the landmarks are early on in the ride, so you won't be missing out!
As it is a hilly route, you'll need to be well prepared with plenty of food and drink, plus all the relevant equipment.
Look out for:
Dovedale National Nature Reserve
Toddbrook reservoir
The incredible scenery of the Peak District National Park
SCOTLAND – Loch Leven Heritage Trail
13 miles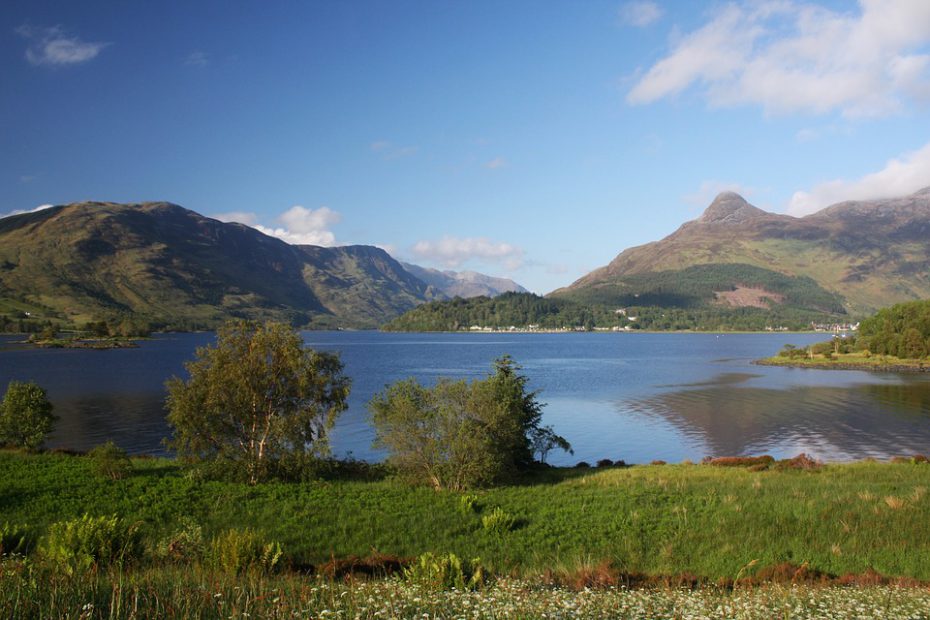 Few areas in the UK can rival the Scottish Highlands when it comes to the jaw-dropping scenery.
Only a 45-minute drive from Edinburgh, the Loch Leven Heritage Trail is up there with the best Scotland has to offer. Following a dedicated walking and cycle path (with some quiet road sections) the ride follows the edge of the loch.
Surrounded by the stunning Scottish Highlands and diverse wildlife, keep your eyes peeled for kingfishers, otters and ospreys, all of which are commonly found in the area. The newest part of the route between Vane Farm and Kinross also features a refuge for wildlife.
Hard to miss, Lochleven Castle is in the middle of the lake on its own island. You won't be able to cycle there but a short ferry journey will allow you to expand your day further to explore a bit of Scottish history.
A circular route, the ride has the advantage of finishing where it started leaving you plenty of time to explore all that Loch Leven has to offer.
Top tip: Loch Leven is a popular area with hikers and cyclists alike. Keep yourself safe by using a bell and wearing a helmet.
---
So, now you know where you're heading, it's time to get prepped for your trip! Visit Halfords.com to get ready for your weekend of riding with our wide selection of bikes and cycling accessories.