Every bank holiday (weather permitting) provides an excellent opportunity to get outside and explore the great British countryside. There are loads of scenic and traffic-free routes that are suitable for riders of all ages, so are there are no excuses for spending a spring day getting some fresh air and exercise, as well as having some fun with the family.
Whether it's a solitary training ride on a (hopefully) sunny day, or a full bank holiday cycling holiday, here are some of our top bike rides around the UK.
1. The Taff Trail, South Wales – Cardiff to Brecon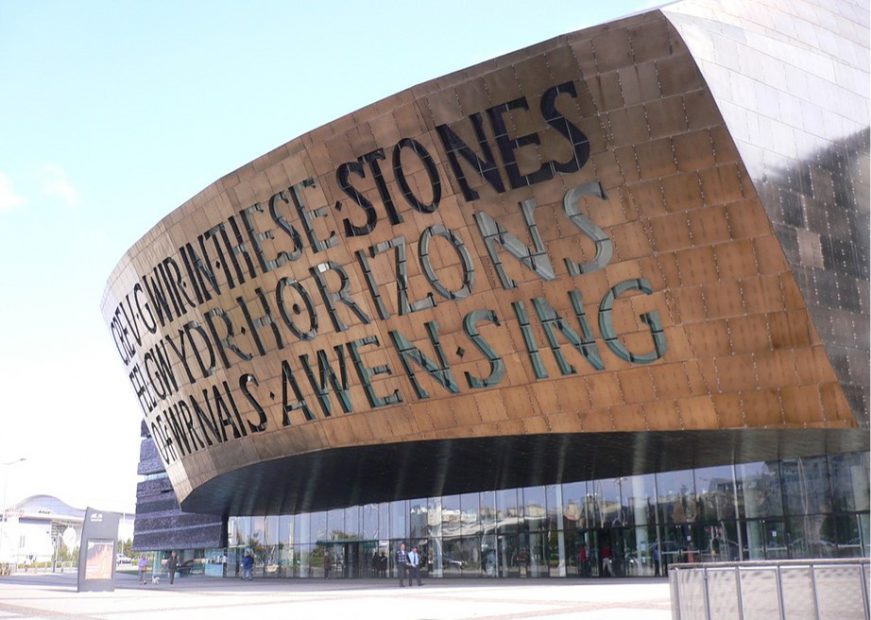 If you live in South Wales or are planning on soaking up the rolling hills and beautiful valleys, then the Taff Trail is an excellent choice. This 55 mile long route follows the course of the River Taff and is mostly paved or at least on firm ground, making it ideal for families or riders who aren't exactly looking for the toughest mountain bike trails.
Starting at the Celtic Cross (a sculpture made specially for the opening of the trail) near Roald Dahl Pass in Cardiff Bay, the Taff Trail winds through Cardiff City Centre, passing the Millennium Stadium and taking a scenic route through Sophia Gardens before heading out into the countryside. On the way to the end of the route at Brecon, keep an eye out for Castle Coch, which is worthy of a starring role in any Disney film, as well as the spectacular Old Bridge near Pontypridd.
You'll definitely need a full day to do this ride, which comes in at just over 50 miles. This may sound like a lot, but you'll only need to average around 7-10 miles per hour (including rest stops and lunch) to fit it into a full day (remember if you want to come back too, you'll need to ride faster!). If you're bringing younger kids, then you can always join the route closer to Brecon or miss some of the climbing out further on into the route by ending your bike ride at Merthyr Tydfil.
Top tip: Why not pop into our Halfords Pontypridd store on the way? It's right next to the cycle path, and we'll give everyone on the ride a completely free safety check and top up tyre pressures while you grab a coffee.
2. The Derwent Walk, North East England – Gateshead to Consett
Like many of the UK's cycle routes, the Derwent Walk follows the old railway line that ran from the former Steel Mill at Consett all the way to the banks of the Tyne. The current route is missing any rails and trains, but you'll still see evidence of industry with the former station platforms and bridges that remain.
The Derwent Walk starts at Gateshead Council's visitor centre in Swalwell, with ample parking and plenty of information about the history of the route to be found inside. Then, it's on through Derwenthaugh Park, the site of a massive former cokeworks that has been transformed into a landscaped country park teeming with wildlife, including the famous Red Kite, a rare bird of prey that calls the countryside around the Derwent Walk home.
Just before the village of Rowland's Gill (which has a few cafes and shops for a quick coffee and slice of cake), you'll cycle across the famous Nine Arches viaduct, a huge former railway bridge that spans the Derwent River. The views from the side are particularly impressive, and you can even hop off the bike and take the stairs next to the bridge down into the valley for a look up at this breathtaking landmark.
The whole route is is just over 11 miles, so it's fairly easy to get to Consett and back in afternoon at a moderate pace. There are plenty of things to see and places to stop however, so it's entirely possible to spend a day enjoying this traffic free cycle path. The Derwent Walk can get muddy even in spring, so we'd recommend riding this one on a mountain bike or hybrid bike with correct tyres.
Top tip: Don't forget to call into Gibside just after Rowland's Gill too. This National Trust estate features some impressive gardens and Victorian buildings and is ideal for a picnic on a sunny day.
3. Tissington Trail, Peak District- Ashbourne to Lea Bridge via Hurdlow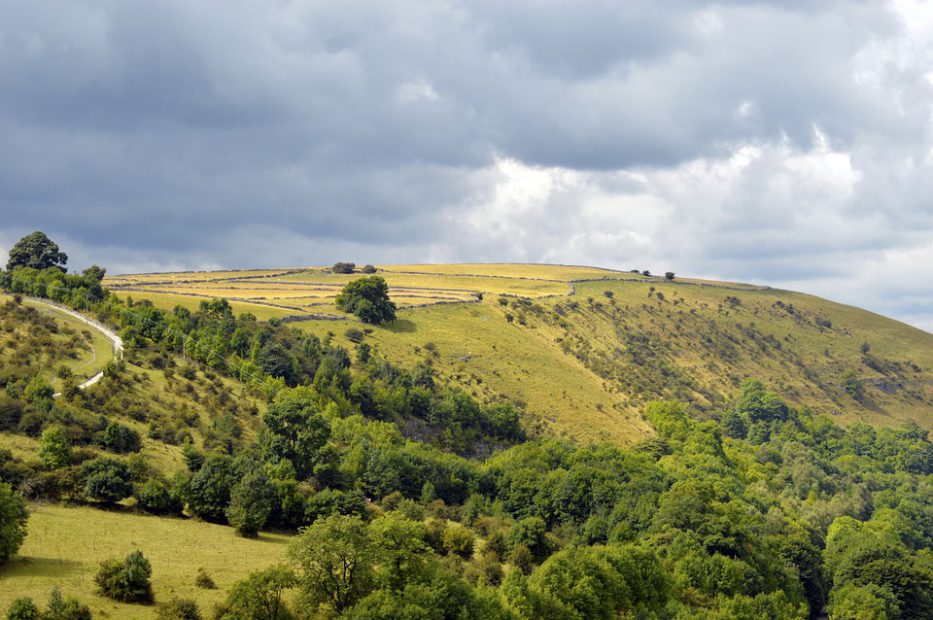 The peak district is jam-packed with plenty of opportunities to cycle on the road, but why not go traffic-free by exploring the Tissington Trail? Again, this dedicated walking and cycling path sits on a former railway line, this time the Ashbourne line between Ashbourne and Buxton, both in Derbyshire. A lack of cars and some stunning views make the Tissington Trail ideal bike ride for visitors to the peak district.
Route highlights include the fully restored Hartington signal box, which was used to change tracks on the old railway line, and the viewpoint at Parsley Hay which offers a place to stop and soak up the countryside.
The Tissington Trail has a firm crushed limestone surface which is ideal for mountain and hybrid bikes and there aren't many places where you'll need to interact with road traffic, but the one to watch on any bike ride in the Peak District is the weather. Even if it's a warm sunny day, take a cycling jacket with you and stock up on snacks or even some energy gels for an extra boost if the weather takes a turn.

Before you head off on any bike rides, make sure everyone's bike is in top shape with Halfords CycleCare. Depending on the service level you opt for, we'll replace any broken bits and make sure your bike is safe to ride before you hit any trails or cycle paths. 
4. Cuckoo Trail, South East England – Eastbourne to Heathfield
The South Coast is extremely popular for cycling holidays, so make sure you head to the Cuckoo trail if you're staying anywhere near Eastbourne. According to the tale, the former Cuckoo Line railway got its name from the custom of releasing the first cuckoo of spring from a cage at Heathfield fair, a story dating all the way back to the 1880s. The Cuckoo Trail of today however is a firm track that is ideal for a family bike ride on warm day and is one of the most popular bike rides in the South East.
Starting in Eastbourne, Shinewater Park makes for a perfect pre-ride breakfast or warm up, with paths and benches dotted throughout. Once everyone is fed and limbered up, then it's onto the trail itself, which follows the course of the old line. Keep an eye out for the impressive old station at Hellingley, which is now an ornate private house, and stop for a break in Horam, a small village a with decent selection of shops and cafes.
The best thing for us about the Cuckoo Trail however is the amount of wildlife you're likely to see. From Orange Tip Butterflies to Dunnocks, there are plenty of spots for bird watching and bug hunting, but you'll naturally want to try and find a Cuckoo if you're on the Cuckoo Trail! Cuckoos visit the South East England from late Spring to September, so if it's a warm day you may end up spotting a few feathered friends. At only 14 miles from start to finish, this ride can easily be done in a morning or afternoon, but leave longer for breaks if you're cycling with smaller children.
Top tip: If the sun is out, don't forget to apply sun cream and take plenty of rest in the shade. Check out our top tips for safer cycling in the sun article for more hot weather help and advice.
5. Loch Leven Heritage Trail, Scotland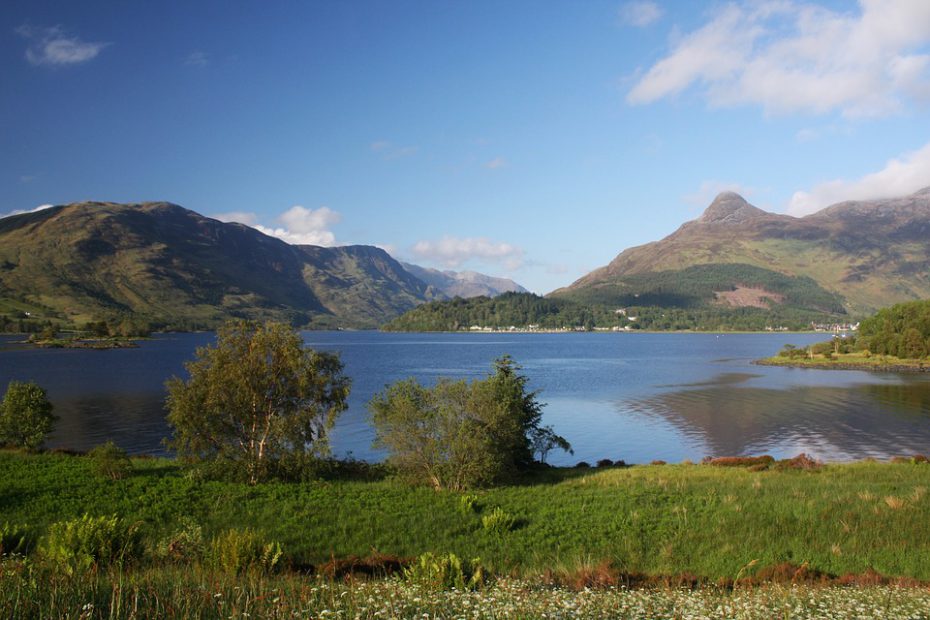 About 45 minutes from Edinburgh by car, stunning Loch Leven brings highland beauty to the lowlands, making it a perfect stop on your cycling holiday to Scotland. The loch is in fact the largest lowland loch and is famous for incredible views, a thriving ecosystem and of course Loch Leven Castle, where Mary Queen of Scots was imprisoned in the 1500s.
The Loch Leven Heritage Trail is a dedicated walking and cycle path (with some quiet road sections) that follows the edge of the loch, calling at several points of interest on the way. The trail can be joined from several points, but a popular start and end point is Kirkgate Park, just next to the impressive Kinross House Estate, which has excellent views over the loch and castle.
Following the fully signposted route in an anti-clockwise direction, you'll follow the water's edge. passing St. Serf's Inch, an island in the loch which was uncovered during drainage works in the 1880s. Keep an eye out for gliders coming in to land just next to the trail too.
At the far side of the loch, there are plenty of grassy areas for a quick pit stop and picnic, and just off the trail the small village of Wester Balgedie has cafes and shops as well as public toilets. The start or end of your ride definitely needs to involve a trip the incredible Loch Leven Castle too, with a ferry taking visitors from the Boathouse near Kinross in the Spring and Summer months.
Top tip: The Loch Leven Heritage Trail can get busy on bank and school holidays, so make sure everyone stays safe by wearing a helmet at all times and using a bike bell to let walkers know that you're coming through.
Don't forget that we're currently offering a free National Trust day pass when you buy any roof bars, roof boxes, bike racks or adult bikes at Halfords, so you can save some cash on your bank holiday day out to National Trust properties across the UK.
More bank holiday cycling ideas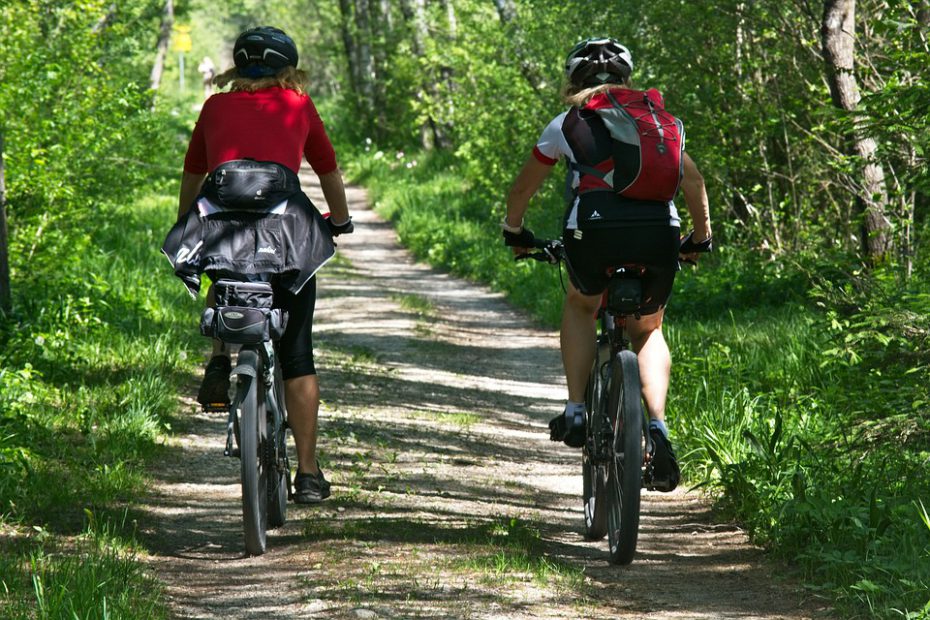 Avon Cycleway, Bristol
Humber Bridge Route, near Hull
Canary Wharf to Stratford, London
Clay Trail to the Eden Project, Cornwall
Antrim Town Loop, Northern Ireland
Now that you've got some inspiration for a long day out on the bike(s), all you need now is some decent weather! Remember to check the forecast before you head out and pack the right clothing depending on the temperature. Have a great bank holiday!