Parents, you have our sympathies! It's only been a few weeks since kids returned to school, but it'll soon be the Easter holidays meaning two weeks of keeping your little ones entertained once again.
But don't worry! Whether it's occupying the kids or an excuse for some much-needed peace and quiet, we've pulled together a list of the top things to do this Easter, and we've even included some unmissable Easter deals to help.
Clean the garage
You might struggle to get the kids onboard with this one, but if your garage needs a spring clean, the Easter holidays are the perfect time to get the job done.
If you're anything like us, when your garage gets messy, it gets really messy! Tools are everywhere and nothing seems to be where it should be. While a thorough clean will help, it's important to have adequate storage or you'll find yourself in the same situation in a few months' time. So, explore our garage storage solutions and toolboxes and make sure you never misplace anything ever again.
Looking for some new products to add to your newly organised garage? The Ring Mini LED Inspection Lamp is a great addition to any garage and is perfect for a range of DIY tasks or for when working on your car.
Top deals: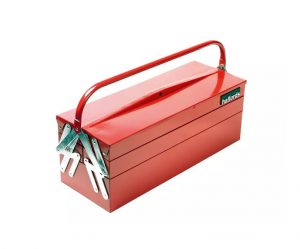 Enjoy a family cycling adventure
Nothing beats going out on a family bike ride. It's a chance to spend important time with each other, enjoy some exercise, and cherish some much-needed fresh air.
Although the weather over Easter can vary, there are usually plenty of clear spring days to take advantage of. The most important thing is to make sure everyone's prepared with the correct clothing for the weather. Windproof and waterproof jackets are usually a must, and it's best to always wear a pair of gloves or mitts.
If your little one has grown out of their old bike or you've decided you deserve an upgrade, why not explore our wide range of bikes? From mountain bikes to road bikes, we have something for every terrain and need. You can even enjoy an added boost with the help of an e-bike, which should help you keep up with sprightly young legs!
And don't forget, if you want a bit of peace and quiet, a solo bike ride might be just what you need.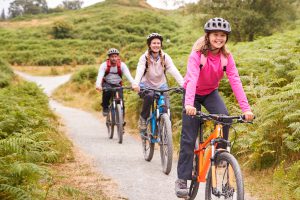 Clean the car
Over the course of the winter, our cars get caked in muck and dirt. But with the colder months and the worst of the British weather now behind us, Easter provides the perfect opportunity to give your car a thorough clean and to restore it to its former gleaming glory!
While old fashioned soap and water will do an adequate job, it's always best to use specialised cleaning products. Perfect for the job, the Meguiars Ultimate Compound has a unique abrasive compound that removes stubborn dirt. You can then protect your hard work with the Meguiars Hybrid Ceramic Wax.
Cleaning your car is a great option at Easter as you can always put your feet up and let your kids do the hard work for you.
Top deals:
Get your car prepared for the months ahead
Over the past few months, your car will have spent lots of time idle on your drive, only being used for essential journeys. From April 12th that could change, with restrictions set to be loosened once more, allowing travel further afield.
Before enjoying longer car journeys, make sure your car is ready with the help of our car services. With a choice of an Interim, Full or Major service, we'll make sure your car is safe ready for the journeys ahead. After a long winter, it's also worth getting your tyres checked ready for the journeys ahead, so why not book our Free Tyre Check? In it, one of our expert technicians will check each of your tyres for damage, pressure, and tread depth. And if your tyres need replacing, we have a wide range from the top brands and can fit your new tyres in any of our Autocentres nationwide.
And if your MOT is due, make sure to get it booked in as soon as possible. As we ease out of lockdown, our garages are becoming busier than ever, meaning it's important to get your car servicing and MOT booked in as soon as you can – with Easter providing the perfect chance to get these jobs ticked off your to-do list!
Top deals:
Plan future staycations
And if the 12th of April can't come quick enough for you, why not use the Easter holidays to start planning and preparing for your future staycations?
Start by deciding how you'll carry everything you need – and trust us, you'll end up taking more than you'd expect! That's where a roof box comes in handy, providing extra storage so you don't need to pile everything in the boot. You can explore our full range of roof boxes here.
And don't forget to add tech to your car! We all remember those moments when we were hopelessly lost on staycation, as Dad refused to ask for directions. With the help of a sat nav, your journeys should be smooth with no missed turns. If you want added peace of mind for your journeys, it's best to add a dash cam too. Recording the road as you drive, a dash cam provides video evidence should you unfortunately be involved in an accident.
Top deals:
---
You can find many more great deals here – but they'll only be live for a limited period, so don't miss out! For more motoring and cycling advice, head over to our help and advice guides. Why not also visit Halfords.com where you'll find everything you need ready for the Easter holidays and your future staycations?
You want an unforgettable Easter break, you want Halfords!