Easter is the perfect time to do the things that matter to you, whether you're heading off on a big family holiday, treating your precious car to some much-needed TLC, or finally getting around to that list of jobs around the house.
But it's easy to lose track of time, and before you know it, Easter is right around the corner, and you're not prepared.
To prevent that from happening, we're launching the Halfords Big Early Easter Sale, with offers right across our stores, garages, and online. Take a look at some of our top deals to help you get ready for Easter:
Up to 20% off all adult bikes and electric bikes
If you're anything like us, then cycling plays a big part in your Easter holidays. With the weather just warming up and the sun (hopefully) shining, there's no better time to head out and explore on two wheels, whether you're embarking on a family adventure or going solo.
If your bike's been left worse for wear after the winter months and you're in need of an upgrade, then we've got you covered. Get up to 20% off ALL our adult bikes this Easter, whatever your style or riding discipline. From mountain bikes for thrill seekers to hybrid bikes for leisure riders, we've got something for everyone, for less.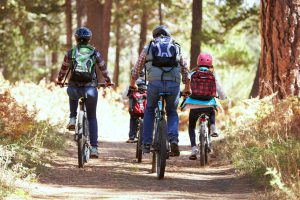 Fancy an extra boost of power up those hills? Or maybe you're looking for a way to keep your rides going for longer without feeling drained? An e-bike is the perfect solution, and you can get up to 20% off all our models this Easter.
If you're not sure what model will suit you best, check out our bike buyer's guides for some pointers, or pop into your local store where one of our expert colleagues will be happy to help. We've also got discounts on a range of our bike accessories, so there's no better time to get yourself fully kitted out.
Up to 20% off selected kids' bikes and scooters
With your bike sorted, it's time to sort out the kids. Family trips aren't complete without an adventure on two wheels, so we're giving you 20% off selected kids' bikes and scooters.
This includes the popular Carrera Vengeance Junior Mountain Bike, perfect for kids keen to explore. Powerful disc brakes, a lightweight aluminium frame and puncture-protected tyres are sure to provide plenty of fun both on and off-road.
For budding performance cyclists, all 6 bikes in the Boardman JNR range are also included, from the JNR Balance Bike right up to the 26" Hybrid and Adventure models. Featuring the same premium design as the adult models, these bikes are perfect for young cycling enthusiasts, from new learners to established riders!
For your littlest ones more comfortable on three wheels, the Peppa Pig Tri-Scooter or the Paw Patrol Tri-Scooter are sure to keep them happy.
TomTom Go Classic 5" Sat Nav for just £99.99
Many Easter breaks involve a road trip or two, exploring both the local offerings and some beauty spots further afield.
To keep yourself on track to your destination, you can get £20 off the TomTom GO Classic 5″ Car Sat Nav. Find the most hassle-free route with live traffic updates, and get alerts for speed cameras, updated monthly for the most accurate information.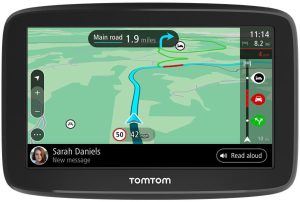 You can even access European map updates for no extra cost, so whether you're making the most of the UK or heading abroad, you'll always know where you're going.
Up to 20% off Karcher
Easter and spring cleaning often go hand-in-hand, so we've got everything you need to get your cars, driveways, and outdoor spaces sparkling with up to 20% off our range of Karcher products.
The best-selling Karcher K4 Power Control Pressure Washer is the perfect tool for all kinds of cleaning jobs, with adjustable pressure settings and a variety of lances to suit your needs. It's great for cleaning vehicles, bikes, garden tools, outdoor furniture, hot tubs, gutters, and more, so you can tackle all these jobs with one bit of kit.
We've also got a range of Karcher accessories to give you the ultimate personalised clean. Trying to get the kids involved in making cleaning fun? Grab the Karcher Pressure Washer Foam Spray Nozzle and get them lathering the cars in foam. Or for those bigger tasks, the Karcher Deluxe Wide Head Wash Brush is large enough to tackle areas like conservatories, boats, and trailers to loosen dirt without scratching.
Buy one get one half-price on all Autoglym car cleaning
For car enthusiasts, Easter is a chance to scrub your wheels, darken your trims, and get your paintwork sparkling. And with our 'buy one get one half-price' deal on all Autoglym products, you'll have your car pristine in no time.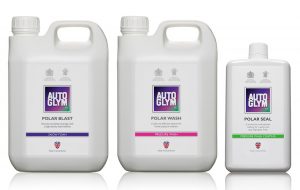 The Autoglym Polar Blast Snow Foam is ideal as a head-to-toe prewash (and lots of fun to apply!), while their range of specialised treatments and sealants will give you that showroom finish, right on your driveway. Whether you're adding a hydrophobic ceramic coating you your paintwork with the Rapid Ceramic Spray or restoring your interior leather back to its original shine with the Car Leather Cleaner, Autoglym have everything you need to prepare your car for Easter journeys.
25% off a range of Halfords Advanced Socket Sets and Screwdriver Sets
Whether you're tinkering under the bonnet or cracking on with an ever-growing list of fixes, Halfords has got you covered. We've got 25% off a range of Halfords Advanced Socket Sets and Screwdriver Sets to get your toolbox topped up well before Easter arrives.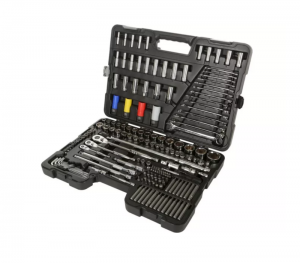 The Halfords Advanced 175 Piece Socket Set comes with a lifetime guarantee, so you can tinker and adjust to your heart's content. It has everything you'd need in a professional kit, including 100 tooth ratchets and spanners with surface drive plus technology, to deliver 28% more torque before rounding.
As for screwdrivers, the Halfords Advanced 33-piece Screwdriver & Bit Set contains six types of bit, so you can be sure you've got the right tools for every job. Our Advanced screwdrivers are built to last, with a notched metal rod that goes further into the handle to reduce the chance of it coming loose.
Many of our smaller sets are portable too, so you can take them with you on any Easter holidays to tackle quick fixes and adjustments easily.
10% Off 2 or More Pirelli, Bridgestone, and Firestone Tyres
With the weather warming up and the days getting longer, you're likely to be heading out in the car more often. To help you get prepped for your Easter days out, we're giving you 10% off Pirelli and Firestone tyres when you buy two or more. We'd always recommend replacing tyres in pairs, so they wear evenly and keep an equal rolling resistance.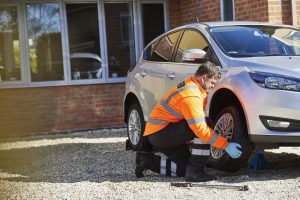 Now is the perfect time to replace your winter tyres in favour of a lighter summer or all-season tyre in preparation for Easter and spring adventures. Plus, if you're tread depth is creeping under the 2mm mark, it's probably time to get some replacements to ensure you have plenty of grip on the road.
If it is time for new tyres, then Halfords is here to help. Our Halfords Mobile Experts can come to you on your driveway or at work to change your tyres, so you don't have to worry about getting to a garage. Or, if you need them done quickly, we offer same-day fitting at selected Autocentres.
Get 5% off motoring products and services
Fancy unlocking an exclusive 5% discount on all our motoring products and services? Then it's time to upgrade to the Halfords Motoring Club Premium membership. You'll get exclusive member pricing on top of our other offers and discounts, as well as a host of other benefits.
Still not a member of the Motoring Club? Head over to Halfords.com to sign up or upgrade today.
---
So, those are some of our favourite deals to get you prepped for Easter, but you'll find even more irresistible offers online and in-store in the Halfords Big Early Easter Sale.
Plus, we've got 0% APR available on spends over £30 with Klarna, so you can spread the cost of your Easter prep.
You want great value with unbeatable service? You want Halfords.