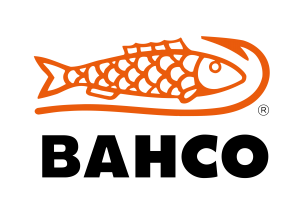 At Halfords, we truly believe that quality makes a difference. Whether you're a professional tradesperson, a weekend hobbyist or someone who just want to be able to do odd jobs around the house, the hand tools you choose will shape your experience and the results you receive.
As part of our commitment to offer you the best tools on the market, we've partnered up with the Bahco, one of the top hand tools manufacturers in Europe. Here are 10 essential things you need to know about the company and the tools on offer.
1. A market-leading brand for over 150 years
You'll find them in the pit lanes of top car races, in the hands of Artic sea explorers or fixing motorbikes at the Dakar Rally. Bahco hand tools are the undisputed choice for professionals all over the world. Launched in Sweden in 1886, the brand of 'the little fish' has been synonymous with quality (and a leading brand for hand tools in Europe) for more than 150 years.
2. Keeping manufacturing close to reach further
The company behind Bahco is SNA Europe, which was formed in 2005 when Bahco joined American group Snap-on Incorporated. Despite this transoceanic composition, Bahco remains deeply rooted in Europe. The vast majority of Bahco tools are manufactured in self-owned factories located throughout the continent, so the best quality can be ensured from the very beginning.
3. Innovating from the start
In 1892, Bahco invented one of the most essential hand tools ever: the adjustable wrench. Could you even imagine the world without it? Innovation has been at the core of the brand since its very beginning and remains so to this day. It's a trait that's regularly recognised, with the company winning awards such as the Equip Auto Silver Medal for innovation for their Tool Management System Configurator in 2013.
4. Professionally-orientated
Bahco tools are designed to meet the needs of tradespeople at the highest level. They commonly demand the best quality, precision, resistance, ergonomics and long-term reliability – and Bahco provides all of that and more.
5. An almost infinite catalogue
Any hand tool you can dream of will probably already be in Bahco's catalogue. The brand offers the widest range of professional hand tools on the market, many of which are offered on Halfords.com.
6. Automotive experts
At Bahco, tools are designed in line with the needs of every industry or activity. That means that the company's automotive tools fit the specific requirements of professionals who are building or fixing cars every day at the highest level. So, when you're using a Bahco tool in your maintenance or repairing tasks, you enjoy the same benefits as a pro.
7. Developing solutions even before the need is noticed
Bahco has always been committed to developing solutions for every professional challenge. This dedication has brought the brand to anticipate specific needs even before the users of their tools were able to notice them.
For instance, the Bahco tool trolley was developed to increase efficiency and productivity in highly competitive engineering and mechanic environments. Time has shown that Bahco tool trolleys are one of the most well-valued products by any kind of professional who needs to have their tools always at hand.
8. Comfort as a distinctive factor
Hand tools are rarely seen as comfortable; instead, they're widely designed to be efficient, tough, fast or any other adjective related to results. However, Bahco tools are also created to be comfortable in your hands and that becomes particularly relevant when you spend half a day using them. With Bahco tools, you not only get the best quality but also the best user experience.
9. Designed to last
Bahco tools are created to last. Whether you work with them 100 meters underwater, in the heat of a race or for more than 10,000 hours, Bahco tools will keep performing as well as they did on the very first day. No rust or attrition: if you get a Bahco, it will last until you don't want it anymore (if that ever happens).
10. Iconic
Okay, so most people probably don't buy a particular brand of tool because of its memorable history – but it surely adds some extra value. And Bahco's history is a long (165 years) and interesting one.
For instance, its fish and hook logo was first used in 1886 to let illiterate workers know that Bahco saws were made with the highest quality steel (the same used in the production of fish hooks). The Bahco logo became an icon that drove users to recognise the brand and give it a pet name: 'the ones with the little fish'. Over a century later and many people still use this name.
---
So, there you have it: 10 essential things you need to know about Bahco and Bahco tools. You can find out more about the Bahco products available on Halfords.com here.