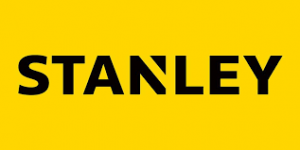 Screwdrivers. There are loads of different types available, with different functions and designs. Pinning down the screwdriver you need for a particular task can be a challenge, so we got our friends at Stanley to offer the benefit of their expertise. Here are their top things to look out for when you're choosing the right screwdriver for the job.
Tip shape
There are four tip shapes to choose from: slotted (flared and parallel), Phillips, PZ and Torx.

Slotted: Ideal for traditional woodworking
For quality craftmanship, slotted screws still look the most attractive, particularly when the slots line up perfectly. Slotted screwdrivers are made with flared tips and parallels tips. A flared tip screwdriver is sufficient for most work, but you should select a parallel tip that's the same width of the screw slot if you need to drive the screw below the surface of the wood without causing any damage.
In fact, it's always important to select a tip that matches the width of the screw slot. Too wide and it will damage the wood; too narrow and it may damage the screw slot.
Phillips and Pozidriv (PZ): Ideal for general joinery and construction
Phillips and PZ are popular in all forms of joinery and construction, and are now used universally and referred to by their point size: 1, 2, 3 or 4 PT.
The geometry of the screw recesses is different so it's important to always use the correct screwdriver for the correct screw. The driving faces of the Phillips screw all taper down to the tip, whereas with PZ they are parallel, which is designed to reduce 'cam out' (the point when the screwdriver lifts out of the recess, damaging the screw).
Torx: Ideal for maintenance and service engineers
This is the strongest and most wear-resistant screw type. It's commonly found in machinery, cars and domestic appliances, and commonly used for timber and decking screws.

Bar and tip type
Chrome vanadium steel provides a strong, corrosion-resistant bar. Sand-blasted tips have a fine texture, which provides an even more secure grip in the slot or recess as the harder steel of the tip 'bits' into the softer screw. Bolster screwdrivers provide hardened tips for durability and reduced wearing.
Screwdriver type
As well as the standard screwdriver that we've described above, there are several other types:
Ratchet screwdrivers
Ratchet screwdrivers make tightening screws faster and easier. Choose a screwdriver with a solid mechanism that will cope with high torque loads. Top-end professional ratchet screwdrivers have tough, ultra-fine mechanisms and come with a range of interchangeable bits to suit all fastener types.
Multibit screwdrivers
For maintenance on the go, multibit screwdrivers – ratchet or fixed – make life easier as they allow you to carry a variety of bit patterns without the bulk of carrying a whole screwdriver set. Choose a multibit that has internal storage – usually in the handle – for even more convenience and fewer lost bits.
VDE
VDE (Verband der Elektrotechnik) screwdrivers and pliers are insulated to protect against electric shocks, for working on or near live circuits.

Handle
For maximum performance, a screwdriver handle should be moulded to the bar, with a soft grip and a round smooth end cap that offers comfort and improved grip to provide greater torque turning power.
For really stubborn fasteners, larger handled soft grip screwdrivers work best as they allow maximum purchase.
Bradawl
When driving screws straight into soft timber without a pilot, use a bradawl to mark an indent where the screw needs to be driven. This will make sure that the screw goes exactly where you want it to.
---
We hope this advice helps you to identify the perfect screwdriver for the job at hand. At Halfords, we offer a variety of high quality screwdrivers including Halfords Advanced and Stanley models. And you can find the full range of top Stanley products here.