We're sad to say it, but summer is drawing to a close and autumn is waiting just around the corner. For us, that means rescuing those woolly jumpers from the back of the wardrobe. For our cars, it means getting them ready to face the unpredictable British autumn weather.
In no particular order, here are some of our favourite products that will help to give your car the shine and protective coating it deserves.
1. Karcher K2 Home Pressure Washer
It's small, it's yellow and it packs a powerful water-based bunch. The Karcher K2 Home Pressure Washer is a bit of an investment, but it's also a really satisfying way to rid your paintwork, windows, and wheels of pesky dirt and grime.
The Vario Power and Dirt Blaster lances make light work of cleaning everything from delicate paintwork to dirty patios, while the handle and wheels make it easy to move around. The pressure washer also comes with an integrated detergent suction tube, so it's super-easy to apply your detergent while you're cleaning.

2. Halfords Wash Mitt
If you prefer a more hands-on approach, then grab yourself a Halfords Wash Mitt. You'll get a cleaning glove that's suitable for use on bodywork and glass, and that fits neatly around your wrist thanks to its elasticated neck. Microfibre loops lift dirt and crime, and the cotton-rich material provides great absorbency. And all for just £3.00!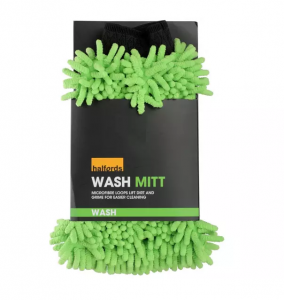 3. Halfords Detailing Brushes (4 pack)
They might look a bit like something you'd find in the make-up aisle, but the Halfords Detailing Brushes are the perfect way to clean all the tricky, hard-to-reach areas of your wheels. The plastic core coating means the bristles won't scratch your wheels and the ergonomic design makes these brushes comfy and easy to use. Grab yourself a pack and get ready to show your wheels some love.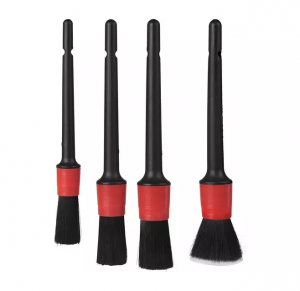 4. Turtle Wax Hybrid Solutions Ceramic Wash and Wax
Our first cleaning solution on this list is the Turtle Wax Hybrid Solutions Ceramic Wash and Wax. The Wash and Wax provides scratch-free cleaning for all surfaces and has a super-quick drying time thanks to its innovative formula. It'll not only leave your car with a great shine, but also months of chemical resistant protection. And best of all, it's highly concentrated so you'll get loads of applications from a single bottle.
5. Turtle Wax Hybrid Solutions Ceramic 3-in-1 Detailer
If you want to avoid water entirely, then the Turtle Wax Hybrid Solutions Ceramic 3-in-1 Detailer is for you. This spray provides water-less cleaning that intensifies the shine of your paintwork and adds ceramic wax protection. It's a great product if you want to spruce up your car between washes, enhance your shine or maintain your paintwork.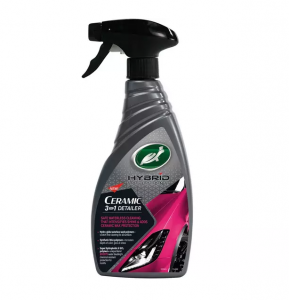 6. Halfords Microfibre Cloths (5 pack)
These versatile little cloths can be used to clean and polish your paintwork, windscreens, windows and interior surfaces. For just £3.00 you get a pack of five Halfords Microfibre Cloths that'll leave your car with a long-lasting shine both inside and out.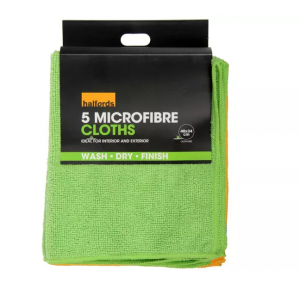 7. Turtle Wax Hybrid Solutions Ceramic Wet Wax
The beauty of the Turtle Wax Hybrid Solutions Ceramic Wet Wax is the fact that it can be applied to a wet car. Simply wash your car, spray it with the Wet Wax and dry it off. You'll be rewarded with a car that not only gleams in the autumn sun, but also has water-repellent and chemical-resistant protection.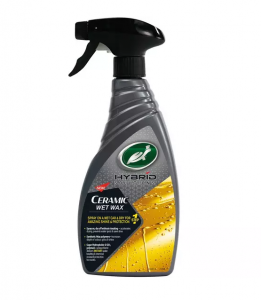 8. Halfords Drying Towel
Okay, so the clue's in the name with this one, but we're going to talk you through it anyway. The Halfords Drying Towel is super-plush and soft, with long piles of microfibre that quickly and easily absorb water and the residue from sprays. It'll leave you with a streak-free finish and you can even pop it in the washing machine so that it's clean and ready for next time. Perfect!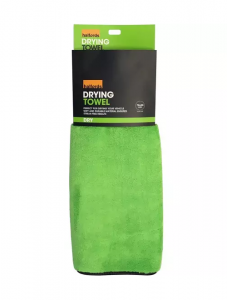 9. Turtle Wax Hybrid Solutions Ceramic Spray Coating
When you've put in the effort to make your car shine, you want it to last as long as possible. That's where the Turtle Wax Hybrid Solutions Ceramic Spray Coating comes in. This neat spray helps surfaces to stay cleaner for longer thanks to the fact that it applies water repelling, water sheeting and chemical resistant protection that can last up to 12 months. It also reduces water sports and contaminant deposits, which makes any washing and drying you do in between applications a breeze.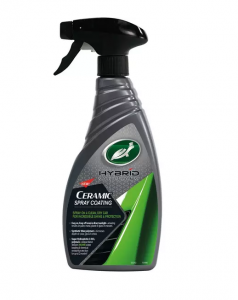 10. Turtle Wax Hybrid Hydrophobic Sealant Wax
We bring our list to a close with our final Turtle Wax product: the Turtle Wax Hydrophobic Sealant Wax. The unique formulation of this spray – which contains hydrophobic sealants infused with natural carnauba waxes – creates one of the best levels of shine and surface slickness seen in a spray wax. These great results are also sealed onto your car's exterior surfaces to make future washing and drying even easier. As an added bonus, the streak-free drying agents mean this spray can be applied to both wet and dry vehicles.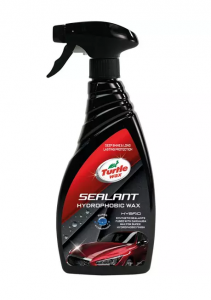 Introducing the Halfords Motoring Club
Don't miss out! Join the Halfords Motoring Club today to access a range of amazing benefits and discounts that are designed to keep you moving, keep you safe and keep you saving.
It's free to join and you'll receive money off your MOT, a free car health check and a welcome voucher that can be spent on any Halfords product or service.
Or choose our Premium membership for a small monthly fee (or a one-off payment) to unlock exclusive member pricing on all motoring products and services online and across our stores, garages and Halfords Mobile Experts, as well as a variety of other benefits that will help you to keep moving for less.
With so much to enjoy, this is too good an opportunity to miss!
Join the Halfords Motoring Club today at www.halfords.com/motoring-club.
---
This is just a snapshot of the car cleaning and protection products available and you can discover many more over at Halfords.com.
You want a clean and shiny car, you want Halfords.