From sun-soaked beaches to the rugged Scottish Highlands, there are lots of amazing places to visit around the UK. And with summer just around the corner, now's the perfect time to start planning those staycations and family adventures.
However, with popular staycation spots set to be busier than ever before, we think 2021 provides the perfect opportunity to explore away from the beaten track.
To help, we've pulled together a list of the top 10 unusual attractions you can visit in the UK this summer!
The Crooked House, Dudley
This quirky pub catches the attention of tourists because of its unusual structure.
After becoming a pub in the 1800s, it began sinking on one side due to mining in the area. It's estimated that one side of the pub is now over a meter lower than the other, with plenty of optical illusions throughout to add to the overall effect.
The Small House, Conwy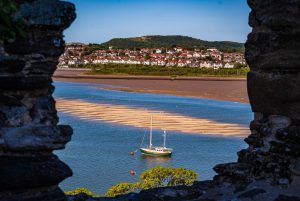 Quay House is the smallest house in the UK.
With a bright red exterior, it's easily spotted, and you can explore the living room, coal room, an open fire, and a cramped bedroom that has a niche storage solution.
Conwy also has a thirteenth century castle and is located on the edge of Snowdonia National Park which boasts some of the best cycling routes in the UK – so there's lots more to explore while you're there.
Before heading to North Wales, prepare for your adventure with our range of bikes and cycling accessories.
You can also find out more about the UK's smallest house on The Smallest House website.
Mann Cat Sanctuary, Isle of Man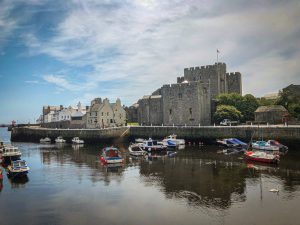 Located in Santon on the Isle of Man, this cat sanctuary was founded in 1996 to provide a haven for unwanted, disabled, and traumatised cats.
It's spread across six acres and the cats roam freely. Visitors can wander around and meet some of the friendly residents while exploring the property.
From cable cars to medieval castles, there's lots to do on the Isle of Man, so why not plan a visit this summer?
Derwent Pencil Museum, Keswick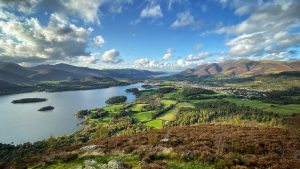 Keswick is home to the very first pencil and its rich and unusual history is celebrated at the Derwent Pencil Museum. It's also home to one of the biggest colouring pencils in the world and visitors enter the museum through a replica graphite mine. You can visit the museum from the 17th of May when it reopens.
Located within the Lake District, one of the UK's most spectacular national parks, Keswick also has some of the best camping spots in the country – so why not head for a camping staycation with the pencil museum on your itinerary?
If you need to upgrade your tent or are missing any of the camping essentials, don't worry! Here at Halfords, we have everything you need, and you can find our full range of camping equipment here.
Peckham Library, London
Peckham may be best known for a certain comedy duo, but it's also home to the only library to have won a Stirling Prize for architecture.
The Peckham Library is a striking building that looks like an inverted capital 'L', but it must be seen to be believed – and we think it's definitely worth a visit.
Banksy mural, Vale Street, Bristol
The newest tourist attraction on this list, this Banksy mural is located on Vale Street in Totterdown and features an old woman sneezing with her false teeth flying out.
Vale Street is also the steepest street in England and is home to an annual egg-rolling competition.
Banksy was born in Bristol and his artwork can be found throughout the city, so why not head out on your very own Banksy tour while you're in Bristol?
Just make sure you're prepared for your tour – after all, Bristol's a big place and you don't want to get lost! That's where a sat nav will come in really handy as you can set all of your points of interest beforehand so you can concentrate on enjoying Banksy's masterpieces!
Mother Shipton's Cave, North Yorkshire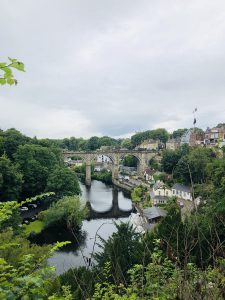 One of England's oldest visitor attractions, this cave is where the famous Yorkshire prophetess Mother Shipton was supposedly born. It's right by the 'Petrifying Well', a unique geological phenomenon that never fails to impress visitors as the cascading water seems to turn everyday objects to stone.
You can even test the mystique yourself through the wishing well – simply put your right hand in and it's said that your wishes will come true.
Mother Shipton's Cave is ideal for little ones as it has a large adventure playground and lots of picturesque picnic areas – just make sure you stock up on picnic essentials and you can make a day of it.
The Singing Ringing Tree, Lancashire
A spectacular piece of architecture, the Singing Ringing Tree is a musical structure constructed with galvanised steel pipes.
It uses the power of the wind to produce a tuneful song that carries across the vast landscape of the Forest of Burnley.
So, when planning your trip, the windier the day, the better!
The Museum of Witchcraft and Magic, Cornwall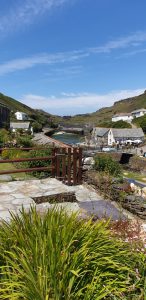 Tucked away in the village of Boscastle, this museum is filled with witchcraft-related items and explores how witchcraft played a role in British history.
The museum also offers a glimpse into magical practices and beliefs from around the world.
Just down the road is Tintagel castle and the supposed location of Merlin's cave, making this corner of Cornwall a must-visit for any fans of magic and mystery.
While keeping the kids entertained with all this magic and wizardry won't be a problem, the journey there may be a different story. To avoid the endless 'are we there yet?', make sure your car's up to date with the latest technology including Alexa and portable DVD players.
Big Pit National Coal Museum, Blaenavon
Formerly a coal mine between 1880 and 1980, the Big Pit National Coal Museum is in Blaenavon, Torfaen, Wales.
For a captivating journey and a 'day-in-the-life of a miner' experience, visitors can take an underground tour where they'll be lowered 90 meters down the Big Pit mineshaft wearing the same equipment used by miners.
Much of Blaenavon and its surrounding area was given the status of World Heritage Site in 2000, so it's definitely worth a visit.
Before you go…
From crooked pubs to the mysterious world of magic, there are lots of quirky and eccentric places to visit around the UK this summer. Before heading out on your staycation adventures, makes sure you're prepared for your journey with our Free 5 Point Car Check or 10 Point Car Check.
Or why not join the Halfords Motoring Club? You'll get access to a range of amazing benefits and discounts that will help to keep you moving, keep you safe and keep you saving – including a free 10-Point Car Check.
It's free to join and you'll receive money off your MOT, a free car health check and a welcome voucher that can be spent on any Halfords product or service.
Or choose our Premium membership for a small monthly fee (or a one-off payment) to unlock exclusive member pricing on all motoring products and services online and across our stores, garages and Halfords Mobile Experts, as well as a variety of other benefits that will help you to keep moving for less.
With so much to enjoy, this is too good an opportunity to miss!
Join the Halfords Motoring Club today at www.halfords.com/motoring-club.
---
From camping essentials and roof racks to must-have technology, you'll find everything else you need for your staycations and day trips over at Halfords.com.
If you visit these or any other weird and wonderful locations this summer, make sure to share pictures with us using @Halfords_UK on Twitter and @halfords_uk on Instagram using #Homeofstaycation.