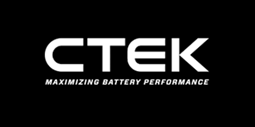 Our car batteries are working harder than ever before. In fact, modern vehicles have over 200 electronic control units and all of these place increasing demands on your battery, even when you're parked.
Our driving habits have also changed, with frequent shorter journeys using more charge than we're putting back in.
When you add in that extreme temperatures can play havoc with your battery, a lack of battery maintenance can lead to a shorter lifespan, and batteries will automatically lose some charge over time anyway, it's no surprise that battery failures are widely acknowledged as the number one cause of breakdowns in the UK.
So, what can you do to avoid the inconvenient and potentially costly scenario of a flat battery, particularly as the colder and darker nights draw in? Well, we've partnered up with CTEK to put together a list of five key signs that it's time to hook your battery up to a charger – or replace it altogether.
1. Your car struggles to start
That sinking feeling you get when you try to start your car and it splutters and groans at you in return is something we've all probably experienced at one time or another. If your car doesn't start with one simple turn of the key (or push of a button), then that's a sure sign your battery needs charging up.
While you could keep trying to get the engine going and then – if you're successful – head out on a journey of at least 30 minutes to give your battery enough time to charge, there's a much easier way to resolve the situation: invest in a battery charger, like those in the new CTEK range (more on that below).
2. There's a loss of power to your car's electrics
If your windows, lights, heater and other electric systems are slow to respond or experience a complete loss of power then it's probably time to charge your battery.
This kind of problem tends to be more noticeable in the colder months when your battery has to work particularly hard to keep everything ticking over and you're more likely to be using a greater number of your car's electrical systems like the lights and heater.
Again, this is a situation where a battery charger could really come in handy.
3. The battery warning light on your dashboard comes on
When that pesky battery symbol lights up on your dashboard then it suggests there's a fault in your alternator, battery or electrical system. That means your car won't be charging itself properly while you're driving and there's probably going to be a flat battery at some point in the future.
Because the symbol can appear for different reasons, we'd recommend booking a Free Battery Health Check so that one of our experienced technicians can help you get to the bottom of exactly what the problem is.
4. Your car's start-stop function stops working
Start-stop systems can monitor your battery and detect how much current is being drawn from it. So if the system senses that your battery is struggling, it may disable the start-stop function to avoid the battery being drained so much that your car won't actually start.
Again, this is something that can be more of an issue in the winter when there are more demands on your battery like your heaters, lights and wipers. And again, it's a problem that can be overcome with the help of a battery charger. Just make sure you choose a type that's compatible with start-stop batteries, such as a smart charger (see below).
5. Your battery's more than five years old
Most car batteries are designed to last between five and seven years, so a struggling battery could simply be a sign that yours is approaching the end of its life. You can check the age of your battery by finding the date that it was manufactured, which is stamped on the battery itself.
If your battery needs replacing, then our vehicle registration checker will help you to find the perfect fit for your car. We also offer various fitting options for a small fee, including via our Halfords Mobile Experts who'll fit it right on your drive or at your workplace.
CTEK chargers
If you're looking for a battery charger then you can't do much better than the CTEK smart charger range. The company is a global leader in maximising battery performance and all smart chargers on the market today contain CTEK-based technology.
The company's award-winning products include:
Maintenance chargers like the XS 0.8, which is ideal for maintaining the battery charge in cars that aren't being used and for charging the smaller batteries in devices like motorbikes and lawnmowers.
Conventional smart chargers like the MSX 5.0, which is the world's best-selling battery charger and winner of multiple international awards.
Specialist chargers like the MXS 10.0, which offers state-of-the-art technology and is designed for workshops, caravans, RVs and more.
Whatever option you choose, you'll be receiving a clever and cutting-edge product that will help to keep your battery healthy and, most importantly, charged.
---
To learn more about the company behind the chargers, check out our recent blog Introducing CTEK battery chargers.
Keeping your battery healthy can also save you money on repairs or replacements. With the uncertainty of the cost of living crisis, we know that you'll be keen to save as and when you can.
Here at Halfords, we're committed to driving down prices and offering you the best value possible to keep you safe, happy, and secure. We've pledged to never be beaten on price on 1000s of motoring essentials – read more here.