Everyone loves a good bit of tech. But within the in-car tech field, there are some that go one step further than simply letting you listen to music or navigate. This tech can save you time and keep you safe on the road, with a selection of features to make your journeys even easier.
In this list, we run through our top tech features that bring more than just entertainment and comfort to your car.
1. Hands-free (including Alexa)
Having hands-free tech in your car is the perfect way to control your devices while keeping your attention firmly on driving (and your hands firmly on the wheel). This can prove particularly useful in difficult driving conditions when you need to concentrate on the road more than ever.
A variety of tech products include hands-free functionality – like dash cams, sat navs and stereos – through inbuilt systems as well as Bluetooth, Apple Carplay and Android Auto. It's just a case of choosing which one's right for you and then using your voice to make the decisions.
The Pioneer DEH-S240BT Car Stereo has hands-free functionality, so you can call and stream music easily and safely. You can connect to Spotify, play music stored locally on your phone, or hook up to the Pioneer Smart Sync App for the ultimate connected experience.
2. Emergency SOS and what3words
Emergency SOS is a safety feature that's unique to the Nextbase dash cam range (models 322GW and above).
If an accident occurs and you're unresponsive, Emergency SOS will alert the emergency services to your location and can also share other personal details such as medical history, blood type and allergies. This ensures that emergency services can respond to your position as quickly as possible, and be equipped with essential knowledge when they arrive.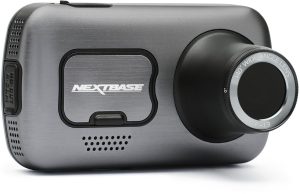 The Nextbase 622GW takes this a step further with what3words. A geocode system, what3words can pinpoint your location to within three metres, even if you have no data connection or Wi-Fi. It's the perfect failsafe option for drivers worldwide. The dash cam also comes with Alexa built-in so that you can use the power of your voice alone to manage your recordings, play music, get directions and more.
You can also take advantage of our dash cam fitting service. We'll make sure your new camera is installed neatly and correctly so all you need to do is drive away.
3. Real-time traffic info
Having real-time traffic info means that you get to know about any issues along your route as soon as they happen and can plan accordingly. It'll help you to avoid frustrating traffic jams or congestion and keep journeys as timely as possible.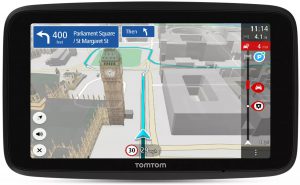 Sat navs like the TomTom GO Discover 5″ are the main provider of this particular tech feature. With the TomTom GO Discover, you get real-time traffic info, world maps, speed cam alerts (one year), fuel pricing (one year), parking availability (one year) and much more.
4. Driver alerts
We're returning to dash cams with our next entry or, more specifically, Garmin dash cams (models 47, 57 and 67). These dash cams, which include the Garmin 67W, come with a series of driver alerts to improve safety and help prevent accidents.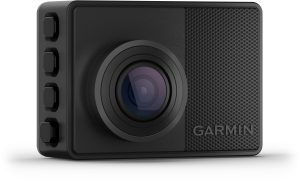 The forward collision warning system sends an alert when the dash cam detects that you're too close to the vehicle in front. The lane departure warning system sends an alert when it detects you might have accidentally crossed a lane boundary. Finally, the 'Go' alert sounds when stopped traffic in front of you moves off and it's safe for you to start moving.
All of these systems combined will enhance your awareness as a driver and back up your own observations.
5. Speed camera detectors
To help you avoid accidents and keep you aware of the speed limit at all times, a speed camera detector is ideal.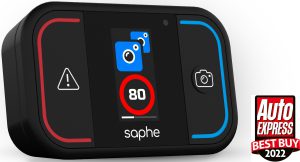 These handy tools warn you about upcoming speed cameras and accidents and will let you know if you're exceeding the speed limit – even in average speed zones – so you can make sure you're driving safely.
The Saphe Drive Mini Speed Camera Detector is our choice, thanks to its handy size and easy-to-use display. Plus, with the Saphe Link app, you can tailor your Saphe Drive Mini to your needs. Customize alarm types, sounds, and settings, to make sure you're receiving exactly the information you need.
Tips for staying safe on the road
In addition to offering a variety of in-car tech solutions to help keep you safe on the road, we also provide a range of services to keep you going whatever the weather.
Light up the road
Your headlights are vital for illuminating the road, especially at night and during bad conditions. So, you'll want to make sure they're working well!
An easy way to find out if your bulbs are up to standard is through our Free 5-Point Car Check. In this, a technician will check your car's headlights and brake lights, plus the condition of your wiper blades, the health of the battery, and the condition of the windscreen and you'll receive a helpful reminder of your MOT due date.
If it's found that your bulbs need replacing, we have lots of high-quality options that will perform well in all conditions. Plus, through our fitting service, we make your life easier by fitting the bulbs for you.
If you want a more comprehensive check, why not upgrade to our 10-Point Car Health Check? Completing the same checks as above, a technician will also check your car's tyre tread depth, tyre inflation level, oil level, screen wash level and AdBlue and coolant levels. Only taking 30 minutes, the check will offer the peace of mind that your car is prepared for the months ahead.
Keep your windscreen clear
How often have you struggled through torrential rain with your windscreen wipers unable to cope with the torrent of water?
Our range of silicone wiper blades provides a perfect solution to the problem. The blades coat the windscreen with a hydrophobic coating that causes water to bead rather than smear, greatly enhancing visibility when driving in the rain. They're also much more resilient against heat, rain and UV rays, with silicone wiper blades lasting twice as long as a standard rubber wiper blade.
To find out if the blades are compatible with your car, you can use our handy vehicle registration number tool. For more wiper blade buying advice, head over to our Wiper Blades Buyer's Guide.
Keep your car safe and secure
Protecting your car is always important and one of the most effective deterrents for thieves is a steering lock.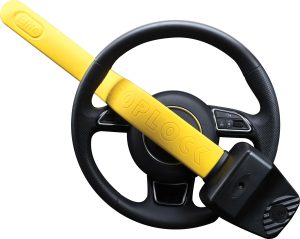 The Stoplock Pro Elite Steering Wheel Immobiliser is a reliable choice here. Gold Sold Secure approved, it's built from extremely durable materials and is difficult to remove or damage, even with heavy-duty tools. Wrapping around the steering wheel, it also helps to protect against airbag theft and the breaking of your car's internal steering wheel lock.
As it covers the whole steering wheel and is clearly visible, it not only prevents theft but deters thieves from attempting anything in the first place.
To further secure your car, why not try our Security Window Etching Service? With this, a unique code is etched onto six windows to help prevent vehicle cloning. This code is linked to a certified database used by all UK police forces.
A great deterrent, cars with their windows etched are 45% less likely to be stolen. If a theft does take place then etched vehicles are also 50% more likely to be recovered than those without a code.
Keep your vehicle serviced
Every vehicle owner must ensure that their MOT is up to date and their vehicle is fully serviced. You don't want to be driving around in a car that isn't safe.
Luckily, we make life easier by offering three combined service and MOT options:
Not only will they save you time and money, but they can be easily booked online or by visiting one of our garages.
Remembering when your MOT is due can be difficult, which is why we've also created a helpful MOT reminder tool. Simply add your vehicle registration and email address and we'll provide timely reminders every time your MOT is due.
Join the Halfords Motoring Club
Don't miss out! Join the Halfords Motoring Club today to access a range of amazing benefits and discounts that are designed to keep you moving, keep you safe and keep you saving.
It's free to join and you'll receive money off your MOT, a free car health check and a welcome voucher that can be spent on any Halfords product or service.
Or choose our Premium membership for a small monthly fee (or a one-off payment) to unlock exclusive member pricing on all motoring products and services online and across our stores, garages and Halfords Mobile Experts, as well as a variety of other benefits that will help you to keep moving for less.
With so much to enjoy, this is too good an opportunity to miss!
---
For more in-car tech including car stereos, speakers, Bluetooth headsets and speed camera detectors, check out Halfords.com. And remember, if you want to keep moving this winter then you want Halfords.