Everyone loves a good bit of tech. But within the in-car tech field, there's some that goes one step further than simply letting you listen to music or record your journeys. This tech can save you time and keep you safe on the road, which is particularly handy in winter when making those essential journeys can become more of a challenge.
In this list, we run through our top tech features that bring more than just entertainment and comfort to your car.
1. Hands-free (including Alexa)
Having hands-free tech in your car is the perfect way to control your devices while keeping your attention firmly on driving (and your hands firmly on the wheel). This can prove particularly useful in difficult driving conditions, when you need to concentrate on the road more than ever.
A variety of tech products include hands-free functionality – like dash cams, sat navs and stereos – through inbuilt systems as well as Bluetooth, Apple Carplay and Android Auto. It's just a case of choosing which one's right for you and then using your voice to make the decisions.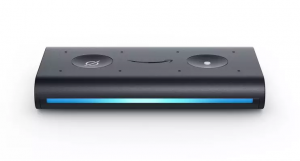 You can even get the familiar dulcet tones of Amazon Alexa in your car, where voice commands can provide you with everything from the latest traffic info and weather forecast to music and calls. The great benefit of Alexa is that you can introduce full hands-free functionality to your car for under £50 thanks to the Amazon Echo Auto, making this a perfect budget option.
2. Emergency SOS and what3words
Emergency SOS is a safety feature that's unique to the Nextbase dash cam range (models 322GW and above).
If an accident occurs and you're unresponsive, Emergency SOS will alert the emergency services to your location and can also share other personal details such as medical history, blood type and allergies. This ensures that emergency services can respond to your position as quickly as possible, and be equipped with essential knowledge when they arrive.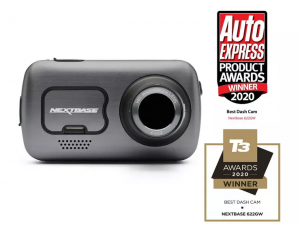 The Nextbase 622GW takes this a step further with what3words. A geocode system, what3words can pinpoint your location to within three metres, even if you have no data connection or Wi-Fi. It's the perfect failsafe option for drivers worldwide. The dash cam also comes with Alexa built-in so that you can use the power of your voice alone to manage your recordings, play music, get directions and more.
3. Real-time traffic info
Okay, so traffic levels are a bit lower than normal right now and most of us are restricted to short, essential journeys. But if you think about it, that makes it all the more important that we can get from our home to our destination and back again both safely and quickly.
That's where real-time traffic info comes in. Having real-time traffic info means that you get to know about any issues along your route as soon as they happen and can plan accordingly. It'll help you to avoid frustrating traffic jams or congestion and keep journeys as timely as possible.
Sat navs like the TomTom Go Premium are the main provider of this particular tech feature. With the TomTom Go Premium, you get a lifetime of real traffic info, a lifetime of speed cam alerts and updates, a lifetime of map updates, the ability to pre-plan your journeys and more.
4. Driver alerts
We're returning to dash cams with our next entry or, more specifically, Garmin dash cams (models 46, 56 and 66). These dash cams, which include the Garmin 66W, come with a series of driver alerts to improve safety and help to prevent accidents.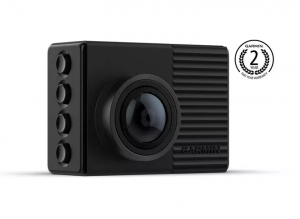 The forward collision warning system sends an alert when the dash cam detects that you're too close to the vehicle in front. The lane departure warning system sends an alert when it detects you might have accidently crossed a lane boundary. Finally, the 'Go' alert sounds when stopped traffic in front of you moves off and it's safe for you to start moving.
All of these systems combined will enhance your awareness as a driver and back up your own observations.
5. Reversing cameras
Reversing is a tricky undertaking at the best of times, let alone in dark and wintery conditions. Give yourself a helping hand with a reversing camera and nail that parallel parking every time.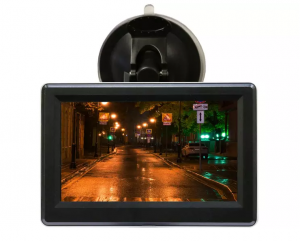 The EchoMaster Monitor and Reversing Camera Kit is a top choice in this field, giving you a 170 degree viewing angle that will help you to park in tight spaces and spot unexpected obstacles. The camera connects with a dashboard-mounted monitor so that you can guide your car to its destination with ease.
Fitting at Halfords
Here at Halfords, our stores and garages remain open during the national lockdown to keep you moving on those essential journeys. Our expert technicians can also help to ensure that your in-car tech is fitted correctly and securely, removing the distraction of trailing wires and allowing you to fully concentrate on driving.
Find out more about the procedures we've introduced to keep customers and colleagues safe here.
---
For more in-car tech, including Bluetooth car kits, stereos and in-car DVD players, check out Halfords.com. And remember, if you want to keep moving this winter then you want Halfords.