A getaway in the caravan is the perfect way to enjoy the warmer weather. However, if it's been some time since you last gave your caravan a good clean, you may want to give it a wash before you head off on your travels.
Before you reach for the car shampoo, it's important to use products that are designed specifically for caravan use. The paint and bodywork of a caravan is quite different to a car, with car cleaning products often being more abrasive. As a result, using the wrong products could damage your caravan's paintwork.
Keep reading to discover all there is to know about caravan cleaning, including the best caravan cleaning products and techniques for each of the key areas.
How to clean a caravan roof and exterior
Washing a caravan
When cleaning a caravan, it's often best to work from the top down as the roof will collect the majority of dirt including algae and mould. Start by grabbing a stepladder so you can begin cleaning the caravan roof. Use a hose on a gentle setting – avoid using a pressure washer as this can damage the window seals. The water will remove any loose dirt and a dedicated caravan cleaner such as Fenwick's Caravan Cleaner will leave your bodywork with a sparkling finish. Simply rinse off with water and work your way around each section of the caravan.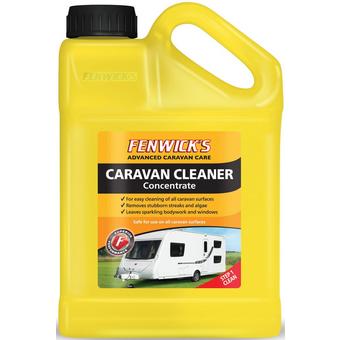 For extra protection, finishing with Fenwick's Bobby Dazzler will provide a protective coating to repel water, dirt, and algae, leaving your caravan looking brand new.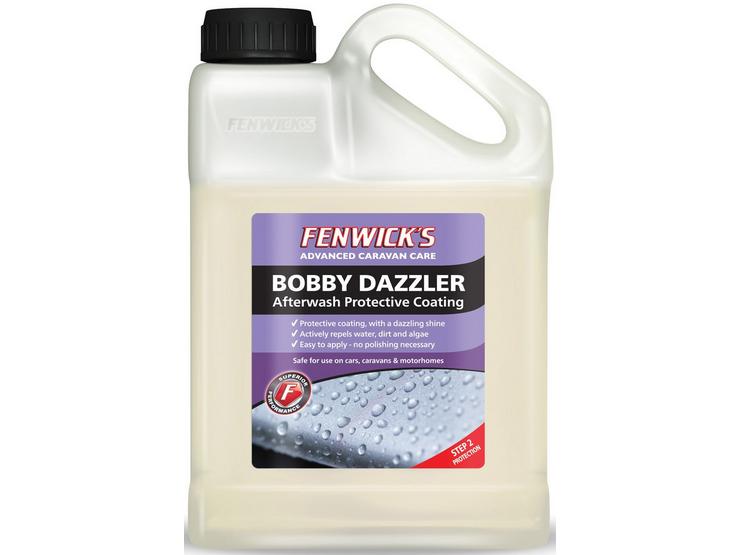 Drying a caravan
Leaving your caravan to dry in the sun can cause watermarks and end up damaging the paintwork. Use a microfibre cloth to thoroughly dry the exterior without leaving behind any unsightly streaks. The Halfords Microfibre Cloths come in a pack of 5 and are perfect for cleaning, polishing, and drying both interior and exterior surfaces.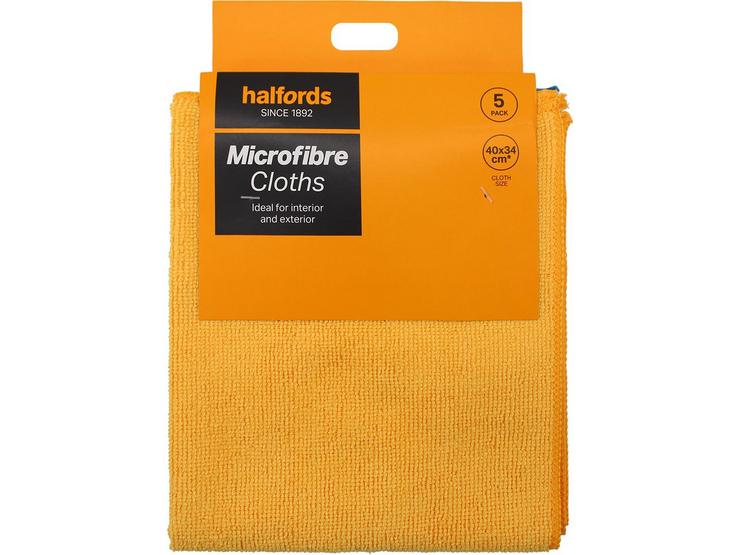 How to clean caravan windows
While a general caravan cleaner can be used on all exterior surfaces, sometimes the windows may require a bit of extra care. If your windows have any stubborn streaks, algae, or grime, the Fenwick's Black Streak Remover is just the ticket. Simply spray across the relevant areas, leave the formula to work its magic, and wipe clean. It's the perfect waterless caravan cleaning solution.
If your caravan windows contain any light scratches, Fenwick's Windowize Scratch Remover is the perfect product. Simply apply a small amount to a microfibre cloth, buff in a circular motion around the affected area and wipe away for bright, dazzling windows.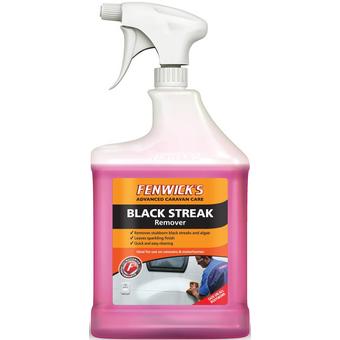 How to clean a caravan awning
Caravan awnings can collect all sorts of dirt and grime over the summer months from mould to tree sap. Ideally, you should get this cleaned as soon as possible to avoid staining the awning fabric. Start by using the Fenwick's Awning & Gazebo Cleaner to remove stubborn dirt and stains and then follow with the Fenwick's Awning Re-Proofer for added protection against future dirt.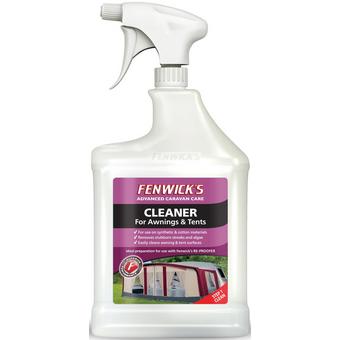 How to clean a caravan interior
Carpets, floors, upholstery
Now you've got a sparkling caravan exterior, it's time to think about the interior. Start by giving the inside of your caravan a good vacuum to lift any stains and dirt from the floors, carpet, and upholstery. For any stubborn stains, apply an upholstery shampoo to the affected area and work in the formula with a microfibre cloth.
Kitchen and bathroom areas
For the kitchen and bathroom areas, wipe down with cleaning wipes or a microfibre cloth to remove any dirt or streaks. For a fresh toilet, use Blue Diamond Toilet Bowl Cleaner which is specifically designed for portable toilets, and follow with the Blue Diamond Blue Toilet Fluid to leave behind a pleasant scent. Save yourself money with our caravan toilet cleaning bundle which contains everything you need for a clean and fresh toilet area, including dissolving toilet roll to prevent potential blockages.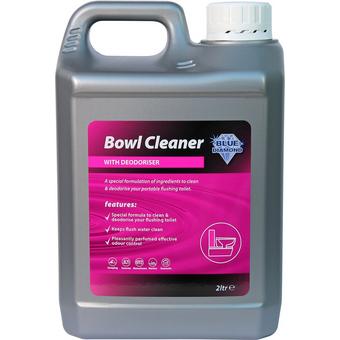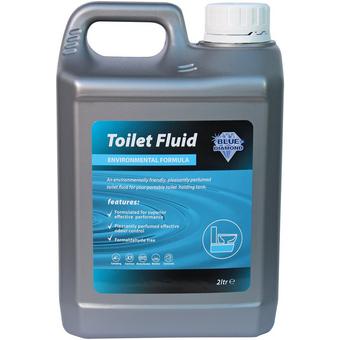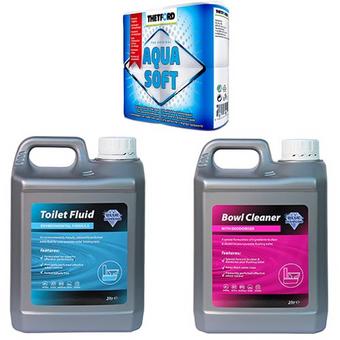 And that concludes our top caravan cleaning products, so your caravan is fresh and good to go, ready for your getaway. For greater value and convenience, take a look at our caravan cleaning bundle, which contains everything you need for a dazzling caravan. Or, take a look online at our full caravan cleaning range to ensure you have all you need to keep your caravan in top condition.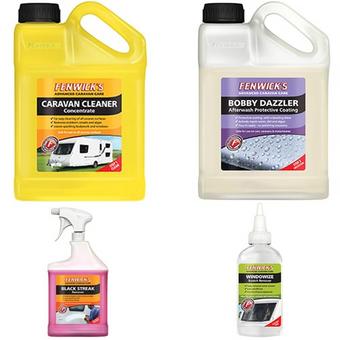 If you want the best caravan and camping essentials, you want Halfords.