Polished. Engaging. Memorable. A great TV ad is all these things and more, designed to capture the viewer's attention.
But have you ever wondered what goes into the making of a 30-second TV advert? Well, we've got the numbers for you straight from our latest shoot.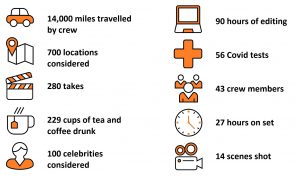 Want to see more of that behind-the-scenes action? Check out our video below for a sneak-peak of how the You Want Halfords TV ad got made.