This year has seen the release of some of the best folding bikes we've ever seen. Folding bikes have busted through to the mainstream, with riders of all ages and abilities waking up to the charms of these convenient commuter cycles. Whether you're a committed commuter or have never ridden a fold-up bike before, there's something for you in our round-up of the best folding bikes for 2020.
Looking to commute with less effort why not check out our guide to the best eBikes under £1,000
Why choose a folding bike?
Folding bikes are the perfect bike for city commuters, tourists and cyclists looking for convenience without compromise. They're great to ride and perform as well as full-sized bikes, with the added benefit that they can fold down, which makes them easy to transport and to store.
The current range of folding bikes are fast, beautifully built and affordable, with prices starting at just £200. You can now even buy electric folding bikes, with an electric motor providing some extra pushing power to your pedalling.
Choosing the right fold up bike can be confusing, so before we get started, check out our folding bikes buyers guide for some more advice. Remember when comparing online prices that all bikes from Halfords that are over £250 will receive a free bike build and safety check. Those less than £250 will get a full build and safety check from one of our trained technicians for only £10.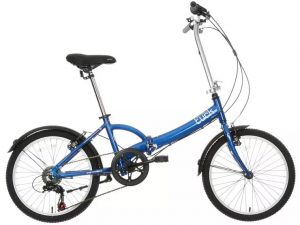 The 6-speed Apollo Tuck comes in at just £200, making it the cheapest bike in our round-up. For that price, you get 6-speed Shimano gearing, mudguards, a kickstand and a cool blue finish. The pay off is that at 14.2kg, the Apollo Tuck is a little heavier than other models, but that's a small price to pay for the performance you get. It's our best value entry-level folding bike, and we still don't know how they do it.
When people think of fold-up bicycles, they think of Brompton folding bikes. This Great British success story has been producing handmade frames and bikes in this country for since 1957, including limited edition exclusives like the flame lacquer Brompton M3L. You get a standard Brompton M3L, finished in a stunning limited edition burnt gold finish that will turn heads as you turn the pedals.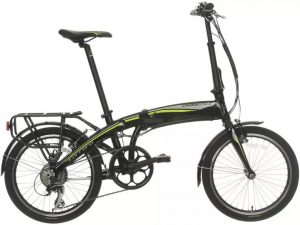 Offering up to 30 miles of motor-powered pedalling support per charge, the Carrera Crosscity packs a massive amount of performance into a tiny package. Electric folding bikes are an emerging market that is going to expand rapidly as the technology becomes more affordable, with Carrera leading the way. It comes with everything you'd expect, including mudguards, powerful v-brakes, and an impressive 8-gears. It would be a great commuter cruiser without the motor – but with it, it's our choice for the best electric folding bike of 2020.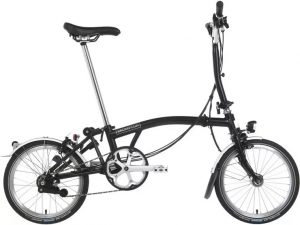 The Brompton M6L is the classic commuter and has been upgraded for 20202. You'll get 6 gears, mudguards, Brompton's super braking system and puncture-proof Schwalbe Marathon tyres. Once you've got the nack, you can fold it down in just 20 seconds, with the Brompton folding bike transformed from bike to a briefcase-sized package. At 12kg, it's lightweight too for a folding bike. Until the long-awaited release of the Brompton electric bike, the M6L is our choice of the best classic commuter.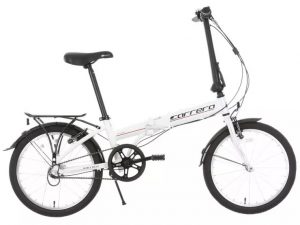 The Carrera Transit is proof that great commuter bikes don't come with massive price tags. At just £385, it's incredible value for money, with the lightweight aluminium frame, 3-speed hub gearing and 20" wheels giving it excellent handling. It comes with mudguards, a kickstand and a crucial rear rack for transporting your workplace essentials. It genuinely is everything you need from a reliable fold-up ride – which is why it's our best value folding bike of 2020.