Maybe you've been commuting to work by bike for years. Maybe it's something you've wondered about from time-to-time. Maybe your interest was piqued by our recent article about all of the benefits (and there are many!).
Whatever your situation, there's more to commuting than choosing the right road bike, hybrid bike, electric bike or folding bike. Commuting gear also has a part to play and so we've put together a rundown of the essential gear that will protect you and enhance your daily commute.
Clothing
Helmet
A helmet is an essential bit of kit for any discerning commuter and we'd recommend the Lazer Compact Helmet.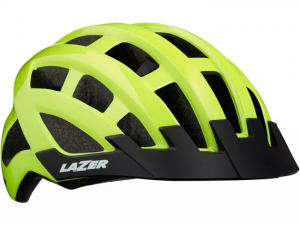 Offering style and performance on a budget, the Lazer Compact Helmet features in-mould construction, 20 cooling vents and a fit adjustment system to ensure you get a snug fit. Lightweight and available in five colours, this cycle helmet is a great option that won't break the bank.
High vis jacket
A high vis jacket or high vis vest can help to make you more visible to other road users during the day and at night, benefiting both you and them.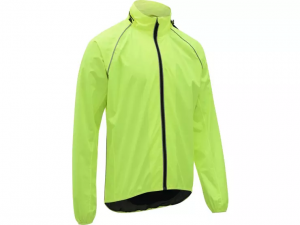 The Ridge Unisex Waterproof Jacket is available in both fluorescent yellow and orange, and in seven sizes. The jacket features a removable hood and rear zipped pocket, which is perfect for keeping your essentials safe during a ride. It's made from 100% waterproof polyester and includes reflective details to improve your visibility on the road.
A more tailored option with the same features is the Ridge Women's Waterproof Jacket, which comes in navy and pink.
Cycling shorts
If you've got the time and facilities to change when you get to work, then we'd definitely recommend investing in some cycling shorts such as the Ridge Women's Cycling Shorts or Ridge Men's Cycling Shorts.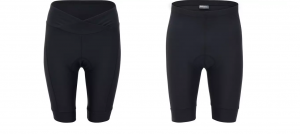 These shorts are specifically designed to maximise comfort while you're riding, with a medium density cushioned pad that will keep you comfortable for rides of up to two hours. They're available in a variety of sizes and include silicon hem grippers for a secure fit.
If you'd prefer something you could slip on under a pair of trousers or casual shorts, then check out our range of undershorts. They come in multiple sizes and offer a similar level of added comfort.
Accessories
Bike lock
Unless you opt for a folding bike, then chances are that you'll need to secure your bike somewhere while you go about your working day. There are a variety of bike locks available, but our pick is the Halfords 23cm D Lock.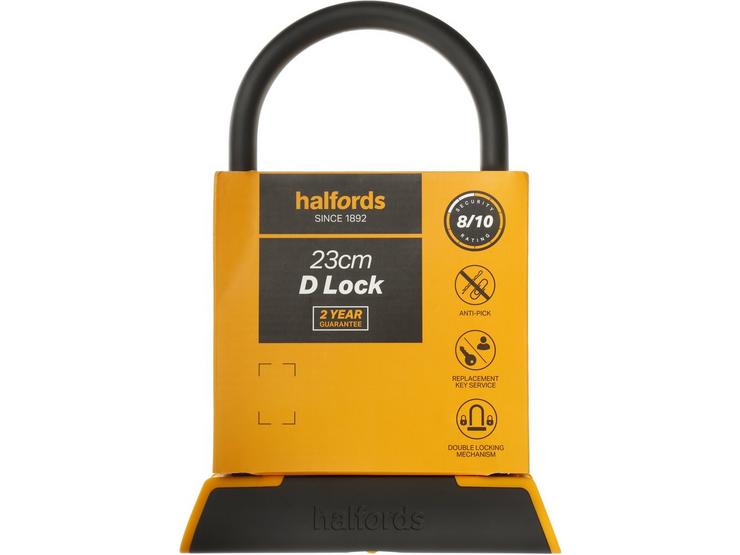 The Halfords 23cm D Lock features a 23cm high shackle and a double bolt locking mechanism, which means that even if the bar is cut it can't be rotated and will still hold the lock firmly in place. A rubber coating protects the frame of your bike from any damage, while an anti-pick lock provides further protection.
The lock has also been awarded a Gold Sold Secure approval rating, for extra peace of mind.
Pannier bags
Adding a couple of pannier bags to your bike is an easy way to increase your storage space without having to take on the weight yourself.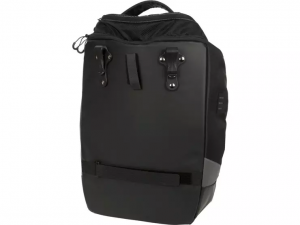 The Halfords Pannier Bag has a 15 litre capacity and fits easily onto either side of a rear pannier rack. The bag consists of one main compartment and two external zipped pockets, which make it a breeze to organise your possessions. It also has a water repellent base and rear panel to protect from road spray, and reflective panels to increase visibility.
If you don't already have a rack to attach your pannier bags to, then check out the Halfords Disc Brake Pannier Rack. As the name suggests, it attaches to eyelets already built into your bike's frame and the longer mounting bracket arms and adjustable fittings give it a universal fit.
Bike pump
The Halfords Dual Action Bike Pump is the answer when it comes to keeping your tyres inflated when you're on the move. This pump inflates up the 85 PSI, auto adjusts to Schrader and Presta valves, and can easily be transported in your bike bag or bike pannier. There's even a bike fitting bracket included that you can use to fit the pump to your water bottle frame mount.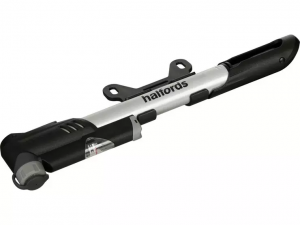 If you'd prefer something with a little more power then it has to be the Halfords Track Pump. The Track Pump inflates up to 140 PSI and features an easy-to-read gauge that allows you to measure your tyre pressures easily. It has a wider base for added stability and the twin heads fit both Schrader and Presta valves.
Tools and parts
Bike lube
A damaged or rusted bike chain can derail a whole journey, so keep yours protected with some Bikehut All Weather Lube 100ml.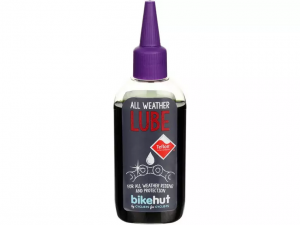 This lube provides protection from all weathers and includes a Teflon surface protector for enhanced protection all year around. Simply apply it to your chain at least two hours before riding and you'll be good to go.
Multi tool
It's always a good idea to have a multi tool on your person when you're a commuter and we'd recommend the Bikehut 21 Function Multi Tool.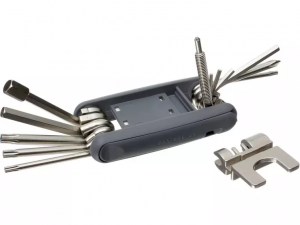 This neat little tool has a massive 21 functions including allen keys, torx keys, a Philips screwdriver, spoke keys, a chain hook, a pedal spanner and tyre levers. It's perfect for basic bike repairs and we'd never go anywhere without one.
Puncture repair kit and spare inner tube
Punctures are the nemesis of any cyclist, but there's a simple way to ensure you'll never be caught out: the Halfords Essentials Puncture Repair Kit with Tyre Levers.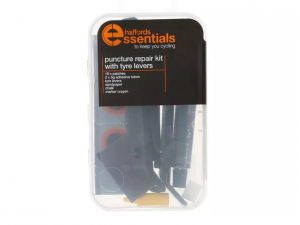 The kit includes 18 patches, two 5g adhesive tubes, two tyre levers, sandpaper, chalk and a marker crayon, which is everything you'll need to get yourself back on the road.
If you find that your tyre needs replacing, we've got a great range of inner tubes available.
Mudguards
Mudguards will help to keep you warm, dry and clean on your commute by protecting your clothes, feet and bike from any water or dirt on the road.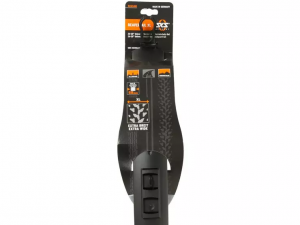 The SKS Beavertail XL Mudguard Set is an all-round clip-on mudguard with an innovative design that's been optimised for dirt protection. It fits most hybrid and mountain bikes, and features robust steel brackets that make it safe and easy to fit.
Cleaning spray
A clean bike is a happy bike. Show your bike some love with the Bikehut Extreme Bike Cleaner!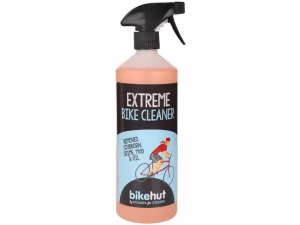 The Bikehut Extreme Bike Cleaner easily removes dust, mud, dirt and oil to leave you with a bike to be proud of. Non-acid based, it's kind to your bike while removing even the most stubborn of grime.
Cycling tech
Heart rate monitor
One of the best by-products of commuting to work by bike is the free exercise. Why not keep an eye on your progress with a Halfords Heart Rate Monitor and Chest Strap?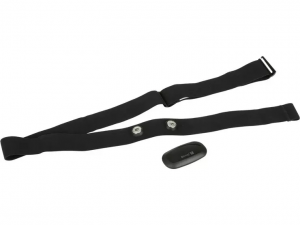 The Halfords Heart Rate Monitor and Chest Strap allows you to accurately monitor your heart rate and therefore track your fitness progress. While the strap fits comfortably around your chest, you can connect to your smartphone or GPS device to clearly track your heart rate during or after your commute. The battery lasts for an impressive 6 months (based on riding for one hour a day), making this great value for money.
If you're looking for something with a few more features, then we'd recommend the Garmin Vivoactive 3 GPS Smartwatch with Heart Rate Monitor. This smartwatch comes with 15 preloaded GPS and sports apps that will allow you to track the progress of a variety of workouts. With a battery life of up to 7 days in smartwatch mode, the Garmin Vivoactive 3 is the ideal choice for health-conscious commuters.
Cycling computer
To take your morning commute to even greater heights, check out the Garmin Edge Explore Cycling Computer.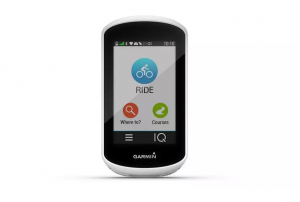 This easy-to-use GPS bike computer is packed with features. The preloaded Garmin Cycle Maps includes turn-by-turn navigation and Trendline routing to find the most popular journeys. The built-in GPS tracks how far, how fast, how high and where you ride. It's compatible with Garmin Varia cycling awareness devices and the battery lasts for up to 12 hours. What more could you ask for?
Phone mount
It's great to be able to use a GPS while you're cycling, but it's important to protect it too – and that's where the Halfords Waterproof Phone Mount comes in.
The Halfords Waterproof Phone Mount is suitable for screens of up to 6 inches and comes with tough welded seams, making it fully waterproof. It's touchscreen compatible and the quick release mount means that you can easily remove it when you're away from your bike.
---
That's all the accessories you'll need for the perfect commute. Don't forget about your bike, though. Whether you regularly commute by bike or you're just starting out, our free bike health check will help to make sure that your bike's in top condition. You can also find our full range of road bikes, hybrid bikes, electric bikes and folding bikes online.
You want the the best commuting accessories, you want Halfords.