Bicycles may change, but cycling is timeless
Imagine if you could say au revoir to the travel-card and hello to making your morning commute a breath of fresh air? Well, now you can thanks to the development of Electric Bikes. No need to make any compromises or changes to your routine, stay suited and booted and arrive feeling fresh, even after travelling up to 30 miles behind the handlebars. Imagine even having time for that pre-meeting coffee you normally miss…
Sounds too good to be true? With an e-bike, enjoy all the benefits of a normal cycle but with an added boost whenever you fancy. An assisted speed of up to 15.5mph takes you from a leisurely ride to the pedal power you need to get you further, faster.
At Halfords bikes are built into our DNA, and the Carrera brand has seen families from first bikes to mountain climbs, and you can count on the same quality with an e-bike.
The Carrera Crosscity Electric Bike is perfect for those looking to switch up their commute with something guaranteed to get those endorphins going, and banish those delay dilemmas!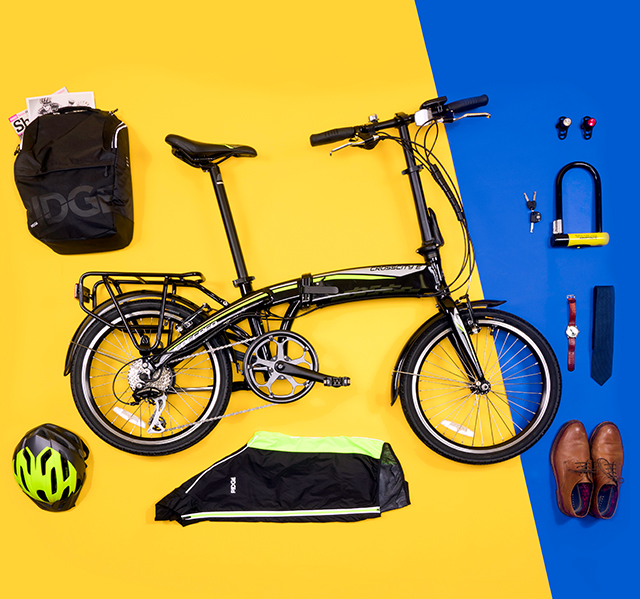 With an easy folding frame, the Crosscity-E is great for those who rely on alternate transport links to complete their journey. Whether it's hopping on a bus for the last mile or so, or getting across town on the underground, the lightweight frame and hidden battery help to lighten your load where possible. What's more, there's storage aplenty for those travelling with tech, so there's no need to leave your laptop at the office.
Why not give it a go? Pop in and see us at your local Halfords store and enjoy a no strings attached test-ride. You could be one step away from changing your commuting game completely!
Don't just take our word for it, here's what our customers love:
Only just bought this as it only came onto the market at the weekend. But I love it already. Folds up so easily; battery is encased in the frame; feels right… I like the more upright riding position compared to my normal full-size non-folding bike. Yay!
Firstly it is much lighter (3-4kg) which makes it easier to ride, carry and lift.  

A big plus for me is that you are able to adjust the handlebar height. 

It also looks really smart. The pictures simply don't do it justice!
I think this a game changer! 

Looks nice too!
Need a little more advice? Find out everything you need to know about E-bikes over on our
Advice Centre
, and shop the full range
here
.