The last year has been tough, but cycling has been a welcome outlet for many, and getting more people cycling is something Halfords and Boardman are passionate about.
With increased demand over the last year, Boardman have had to work harder than ever to meet their customer's expectations and their our own high standards of delivering award-winning bikes that offer the best possible riding experience.
The first of their 2021 range hit the roads, trails and tarmac less than 12 months ago and since then their bikes have amassed a multitude of awards for design, performance and value.
To celebrate, we've pulled together a selection of the awards and reviews they've collected across the 2021 range, starting with the recently announced cherry on the cake (so far!), with the SLR 9.4 Disc being awarded the coveted Cycling Plus Bike of The Year!
Cycling Plus Magazine & Bikeradar Bike of the Year – Overall Winner – Boardman SLR 9.4 Disc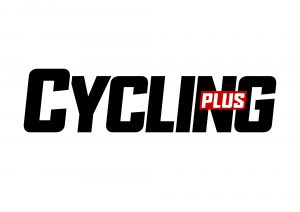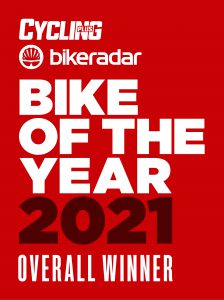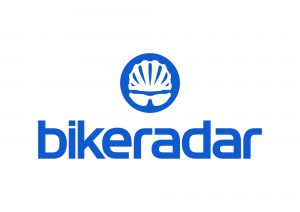 To be included in the Cycling Plus annual awards is high praise but to have two bikes included and tested is an impressive achievement.
Their Bike of the Year feature is "the world's biggest bike test" for road and gravel, covering both performance and endurance machines. This year, 21 bikes ranging from £1775 to a mind-blowing £11,750 and from the world's best manufacturers went head-to-head, with one bike chosen to take the outright title.
The award went to the Boardman SLR 9.4 Disc Road Bike.
Boardman's SLR 9.4 has taken our ultimate accolade for 2021 by being a bike that balances all aspects so very, very well. It's comfortable, rapid, smooth, and above all, huge fun to ride, and it's welcome to know that the talented team behind the SLR set out with a singular vision for the new SLR, and in our opinion, they've absolutely nailed it!"

Cycling Plus, May 2021

______________________________________________________
Cycling Plus Magazine & Bikeradar Bike of the Year – Best Value – Boardman ADV 9.0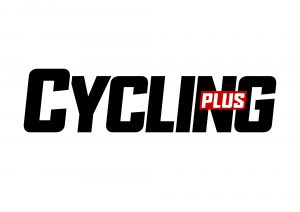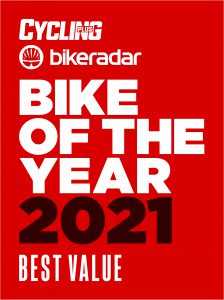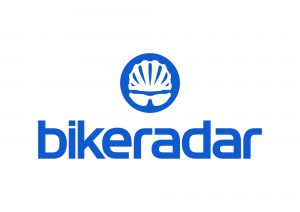 Launched in November of last year, the ADV 9.0 has quickly become one of Boardman's most popular models. Replacing the previous 650B alloy version, this 700c all-carbon affair strikes a delicate balance between weight, handling and comfort, encouraging you to go faster and further on and off road.
Pick a spot, ride there without seeing anyone else, ride home. Beaming smile guaranteed, from the jointly restorative power of exercise and exploration. This is a bike that's straining at the leash for a weekend away, but for now, it'll simply make your day." Rating: 4.5/5

Cyclist Magazine, February 2021

______________________________________________________
Cycling Plus Magazine – Best on Test – Boardman ADV 8.9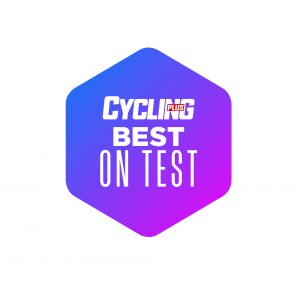 The original ADV 8.9 launched in 2018 and quickly became a firm favourite thanks to its versatility. For the 2021 edition, Boardman wanted to retain the ADV's versatility but improve the recipe by adding front and rear thru-axels and upgrading the groupset to Shimano's gravel-specific GRX.
All in all, the ADV 8.9 is another excellent bike from the seemingly all-conquering Boardman stable. It's the usual great value that we'd expect from Boardman."

Cycling Plus Magazine, April 2021

______________________________________________________
A previous winner of Off-Road.cc's Bike of the Year award, the 2021 MTR 8.9 had a lot to live up to. Evolving from its 27.5" predecessor to a much more able 29", getting a longer and lower frame geometry, and running four pot brakes and SRAM's 12-speed NX Eagle groupset, this triple-butted alloy trail tamer is ready to go.
If you're looking for a solid first full suspension bike, or you're simply on a budget, it's pretty tough to go wrong with the 2021 Boardman MTR 8.9. Its geometry is spot on for a range of riding; if you're a newbie it'll grow with you as you progress, while if you're a veteran it's ready and raring to be thrown down your favourite tracks." Rating: 4.5/5

Off-Road.cc, May 2021

______________________________________________________
The MTR 9.0 is the new MTB flagship, designed to be the perfect machine for UK trail riding. The bike earns its 9 Series status thanks to an upgraded X9 Alloy frame, stunning paint fade, hidden welds and an uncompromising specification.
It rides with a confidence that belies its cost and would be a sensible purchase for any trail rider with an eye on steeper terrain and a budget of around £2,000 to £3,000. At a hotly contested price point, the Boardman makes a good case for your consideration, with a superb groupset, standout brakes and good suspension."

MBUK Magazine, February 2021

 

______________________________________________________
Cycling Plus Magazine – Best on Test – Boardman SLR 9.2 Disc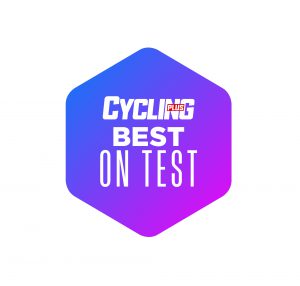 Another SLR road series win, this time for the younger brother of the 9.4. Using the same frame, fork and finishing kit as the Bike of the Year, the 9.2 takes advantage of Shimano's excellent Ultegra mechanical groupset.
The frameset is the star here – with top-grade construction and a pro-level lightness in its chassis, not to mention the further weight-saving carbon seat post. Add in Shimano Ultegra and some excellent (and light) wheels shod with truly great tyres, and you've got a contender for the best-value performance bike of 2021.

"Impressive everywhere, good-looking and a fine ride all round. Superbly balanced handling; great chassis and good components." Rated: 4.5/5

Cycling Plus Magazine, January 2021

______________________________________________________
Boardman's flagship alloy road bike received a significant update for 2021, with discs as standard and smooth welds. The 8.8 Disc is designed for people who want a fast, comfortable bike that's also practical, whether for sportives, the daily commute, or just riding for fun.
If you're after a robust winter bike or all-weather commuter, the Boardman SLR 8.8 would fit the bill perfectly without breaking the bank or upsetting your company's Cycle to Work scheme organisers. The SLR 8.8's well thought-out spec leads to a ride that surpasses its budget price tag." Rating: 4.5/5

Cyclist Magazine, January 2021

______________________________________________________
Not to be left in the shadow of the gent's version, the women-specific version of the SLR 8.9 took an Editor Choice Award back in September 2020, receiving a nine out of ten – highlighting its comfort, versatility and value for money.
I have tested assorted Boardman bikes going right back to the brand's early days and have seen the design evolve over the years. So, for me, riding a Boardman feels like putting on a comfortable pair of slippers. Old slippers suggest reliable if a little old and tired. However, this design is anything but that. The SLR includes some good quality components for its price point, notably having a full carbon fibre frame and forks with the Shimano 105 groupset. It has a neat finish with internally routed cables and cool paintwork if looking stylish is your thing. Finally, the frame is specially designed to be versatile enough to ride the SLR 8.9 in different settings while providing comfort." Rating: 9/10

Cycling Weekly, September 2020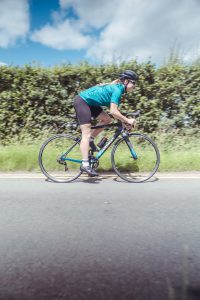 ______________________________________________________________________________________________
There's a lot to like about Boardman bikes and you can explore the full 2021 range here.