From challenging terrain to picturesque countryside, there are lots of things that contribute towards an epic cycling route – and here at Halfords, we think every route should include a café stop! After all, nothing beats a slice of cake and an energy-boosting coffee during or after a ride.
There are lots of amazing cycling cafes out there and we've pulled together our top 7 favourites that you need to visit this summer.
There's no better place to start than with one of Cycling UK's 2020 Cyclist Café of the Year award winners.
Located in the heart of London, Look Mum No Hands is a café, bar and workshop and has become a hub for everything cycling. Only founded in 2010, it's arguably the best-known cycling café in the UK and is a great place to visit whether you're riding, fancy watching some cycling or just want a refreshing coffee.
Address: 49 Old Street, London, EC1V 9HX
If there was an award for the most eye-catching café, it'd go to Bank View. Painted white with large red dots to resemble the Tour de France's polka dot jersey, you won't need to worry about accidentally riding passed this one.
It's also perfectly located on the edge of the Peak District National Park which is home to some of the best cycling routes in the UK, whether a roadie looking for a challenge or a family in search of an adventure.
The Peak District is also a lumpy area of the country with lots of challenging riding – but don't let that put you off! If you're worried the riding might be too difficult, an electric bike is a great solution. Giving you an added boost on those pesky hills, you'll still get to explore one of the UK's best National Parks.
Address: Langsett, Stocksbridge, Sheffield, S36 4GY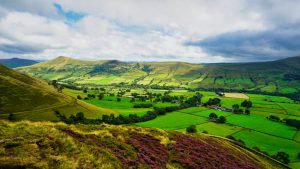 One of the newest cafes on this list, Bramblers Cycling has already gained great reviews for its high-quality coffee, stylish space, and the range of cycling photography on display.
Not only is it the perfect stop off during your ride, but Bramblers is also a Bioracer Speed Centre offering pro-level bike fitting. If you find yourself cycling through Edinburgh, it's definitely worth a visit.
Address: 21 Salamander Place, Leith, Edinburgh, EH6 7JJ
Head further up the coast into the Scottish Highlands and you'll find the Velocity Café and Bicycle Shop. Hard to miss thanks to its bright blue exterior, the café is in the centre of Inverness. It's a great place to take a well-earned break and they even organise rides to promote sustainability, wellbeing and health.
It also benefits from one of the best locations in the UK, with the Scottish Highlands right on its doorstep. If you're in need of route inspiration while there, why not try the Lochs and Glens North? This stunning route links Inverness and Glasgow via Pitlochry and passes through two fantastic National Parks. Of course, you don't need to ride the full route and can ride a small loop starting and ending in Inverness. But for those who fancy a challenge, the Velocity Café and Bicycle Shop could be the starting point for an epic cross-country adventure.
You can learn more about the route over on our Discovery Hub.
Address: 1 Crown Avenue, Inverness, IV2 3NF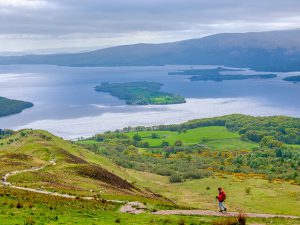 OK, this one isn't a cycling-specific café, but it's located at the foot of one of the best cycling climbs in the UK: the Bealach na Ba.
Those who like to challenge themselves by riding uphill will be more accustomed to the shorter but often steeper climbs that Britain possesses, but the Bealach na Ba more closely resembles a classic Alpine climb. Stretching for 9.1km, it averages 7% with a maximum gradient of 20%!
It's arguably the greatest climb in the UK, so we think it's worth dropping into the Bealach Café before heading uphill or as a welcome break once you've descended back down.
And don't forget, tackling such a climb requires a well-tuned and safe bike – so why not bring your steed into Halfords for a Free Bike Health Check in preparation. Or if you need a new bike, you can shop our full range here.
Address: A986, Strathcarron, IV54 8XE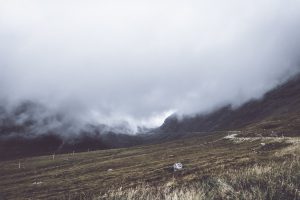 Another winner of Cycling UK's 2020 Cycling Café of the Year award, plan2ride is more than a café – although they serve amazing specially-blended South American coffee, freshly baked pastries plus lots of snacks and cakes!
They also offer bicycle hire and guided tours – making it a great stop off for a range of cyclists.
The café is also close to some family-friendly cycling routes including The Taff Trail, Cardiff Bay Trail and Aber Valley Heritage Trail – so why not make a day of it starting or ending at the plan2ride Café? If you're not sure how to transport all of your bikes, check out our range of bike racks here. Make sure to enter your registration number into our handy tool and we'll help find compatible racks for your vehicle.
Address: 51 Merthyr Rd, Cardiff, CF15 7LG
The highest café in Northern Ireland at over 1000 feet, Divis Coffee Barn can be found on the top of Mount Divis where you can enjoy spectacular views of Belfast.
It can be reached via trails or a long road climb, but it's well worth the effort as the café has a large outdoor area where you can enjoy the sun and some well-earnt refreshments.
Address: 11 Divis Road, Hannastown, Belfast, Co Antrim, BT17 0NG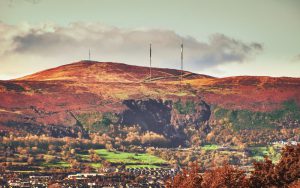 ---
Make sure to add these cafes into your summer cycling routes and if you're in need of some inspiration, head over to our Discovery Hub where you'll find routes for every type of rider.
And don't forget to prepare for your rides with everything you need including bikes, accessories and safety essentials by visiting Halfords.com.
You want to enjoy unforgettable summer bike rides, you want Halfords!