Back in 2021, Carrera released their first ever e-scooter, the Carrera impel is-1. It was an instant hit.
Now, for 2022, they're taking things to the next level with the Carrera impel is-1 2.0 and Carrera impel is-2 2.0 electric scooters. Boasting more tech and updated designs, there's a lot to like about the new range. Here's what you can expect: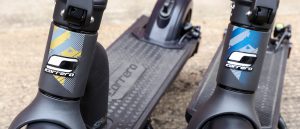 Building on 25 years of experience
With over 25 years of experience, Carrera is one of the UK's leading and most popular bike, e-bike, and e-scooter brands. And they've built on this know-how to create their newest range of e-scooters.
Boasting high-quality performance technology, the new impels come at a price that won't break the bank. Each is carefully designed with the rider in mind, resulting in a package that combines performance, ride quality and convenience.
And like all Carrera products, they're designed to stand the test of time and that's why they're protected by lifetime guarantees on the frames.
Carrera impel is-1 2.0 Electric Scooter
The Carrera impel is-1 was incredibly popular. Here are just a few of the 5-star reviews from our customers…
'Wonderful scooter, so much better than others that are on the market, quality throughout.'

Lecta999

'I read lots of reviews before buying this and was very glad I did! Very sturdy and fast, waterproof, has 2 built-in locks, and folds up. And most of all, lots of fun to ride!'

AlexJW

'Bought this for myself and me and my oldest children love it. A little too much because I had to buy another one for them. Great quality and more features than others. Goes a long way before charging too. Overall, it was a great purchase.'

Daveomac
Now, Carrera have built on this design and (incredibly!) made it better with the Carrera impel is-1 2.0. In a case of 'if it isn't broke, don't fix it', much of the original design remains. Instead, Carrera have focussed on a couple of improvements that boost the rider experience.
Improved ride quality
Starting with an improved ride quality courtesy of 8.5", anti-puncture, pneumatic wheels.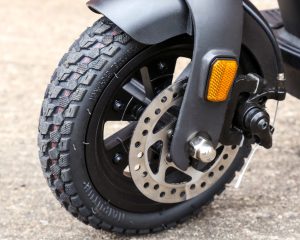 And, of course, you won't need to worry about punctures and a deflating end to your ride.
The upgraded wheels add to an already rider-focussed design. This includes an IPX5 waterproof rating (the scooter can handle the worst of British weather), an oversized frame and footplate which improves balance, and confidence-inspiring disc brakes. There's even a quick-folding mechanism so you can fold the scooter down in seconds and easily carry it wherever you need to go.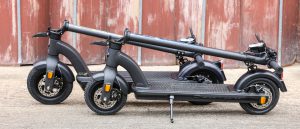 Dependable power
Carrera haven't just improved the ride quality. The Carrera impel is-1 2.0 also benefits from a new cruise control system.
When you hold the accelerator for 6 seconds at the same speed, cruise control automatically kicks in (the speedometer icon will light up once activated). It simplifies the rider experience as you don't need to hold the accelerator button throughout your ride. Then, when you press the brake or accelerator again, cruise control is deactivated. It's that simple!
On top of cruise control, the impel also benefits from 4 speed levels and a walking assist mode, so you'll always have the power you need. Even hills aren't an issue as the motor offers superior hill climbing ability.
Add on to this key safety features including a dual-disc braking system, front and rear LED lights, a brake light, and reflectors, and you've got the complete e-scooter package.
Carrera impel is-2 2.0 Electric Scooter
The impel is-1 2.0 is an incredible e-scooter, and the Carrera impel is-2 2.0 is just as impressive.
New for 2022, it's packed with top tech including…
Improved range
The is-2 2.0 packs a lot of power with a maximum range of 22 miles (35km).* That means more time riding and less time charging.
And for every mile you ride, you'll get to experience the scooter's amazing ride quality. An upgrade to the is-1 2.0, it comes with 10" pneumatic tyres which create a smooth ride.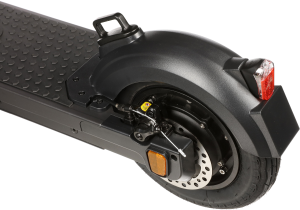 The powerful motor has 4 speed settings, and you can easily choose the level using the multi-functional LED display.
Complete e-scooter package
And that's not all! The Carrera impel is-2 2.0 is the complete e-scooter, combining performance, convenience, and comfort into one package.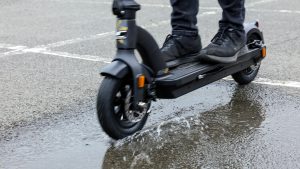 Optimised for British weather, it has an IPX5 waterproof rating meaning it's both rain and puddle proof. Convenience is at the forefront of the design and the scooter can easily be folded down in seconds using the quick folding mechanism. It's also easy to maintain with split rims for easier puncture repairs and simple-to-adjust disc brakes.
Like all Carrera products, safety is important. That's why the impel is-2 2.0 comes with top e-scooter safety technology. This starts with the dual-disc braking system which gives confidence-inspiring braking power. There's also inbuilt front and rear lights, a brake light and reflectors, so you'll stay visible while riding.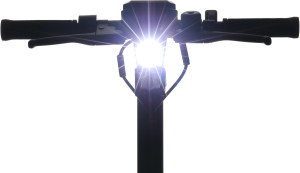 And the is-2 2.0 doesn't just prioritise rider safety. Thanks to the electronic locking system and in-built safety lock, you get added peace of mind that the scooter is well protected too.
---
There you have it, the new range of Carrera electric scooters. Designed with convenience, power and safety in mind, there's a lot to like, and you can shop the Carrera impel is-1 2.0 here, and the Carrera impel is-2 2.0 here.
When you buy an e-scooter through Halfords, the service doesn't end when you walk out the door. We also offer our E-scooterCare package which will help you keep your new e-scooter in tip-top condition. You can learn more here.
And don't forget to improve your ride with top e-scooter accessories. You'll find everything you need over at Halfords.com.
Legal Warning:
It's currently illegal to ride a privately owned e-scooter on a public road, pavement, cycle lane or bridleway. Privately owned e-scooters can only be ridden on private land with the permission of the landowner.
Customers should be aware that if they use a private e-scooter illegally, they could face a fine and penalty points on their licence, and the e-scooter could be impounded.