Riding with your kids is a great way to get them outside and enjoy some quality time. But where's the best place to do it? Check out our blog post for some suggestions and tips on getting your kids out on two wheels!
A great place for kids to learn is at the park – just check to make sure where you can ride first! There's generally a lot more room for kids to practise steering and handling, and you can normally keep an eye on them for a longer distance than in built-up areas. As a bonus, you can usually take your bike, too!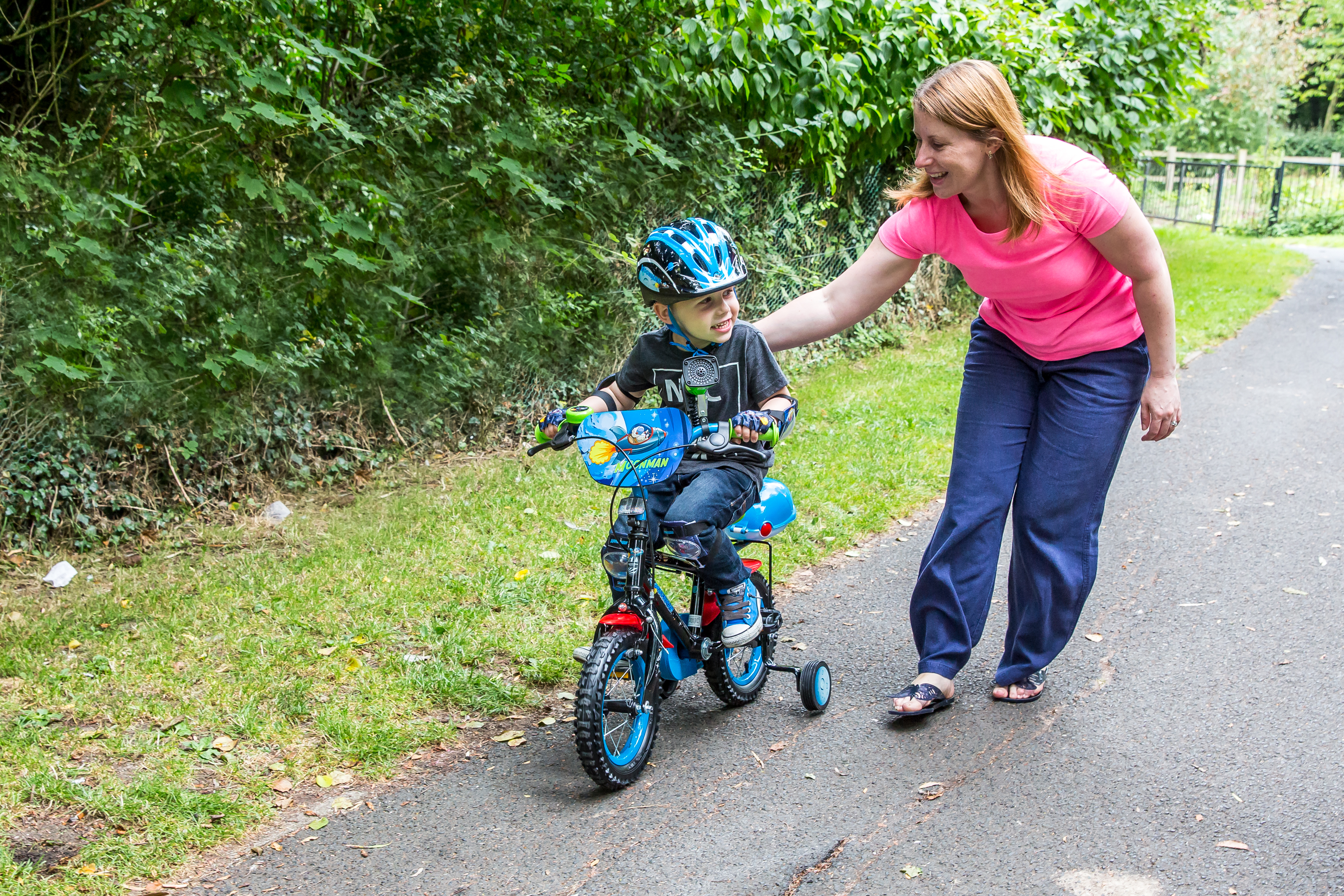 If you've got access to some good examples of these, you're onto a winner. This is the kind of path that's shared with pedestrians and cyclists. Look for ones that are much wider than normal pavements, but are separated from the road. This way, you can start doing proper 'journeys' with your kids with a destination and cover some more distance, rather than laps around the park. As a bonus, they're normally in more populated areas where you can find a café or shop!
Bridleways are unsurfaced paths that can be used by cyclists, walkers and horses. Because they're unsurfaced, they vary a lot in terrain, so check the bridleway out yourself before you send your kids off for a muddy slog! They can be a great option for cycling in beautiful countryside, though.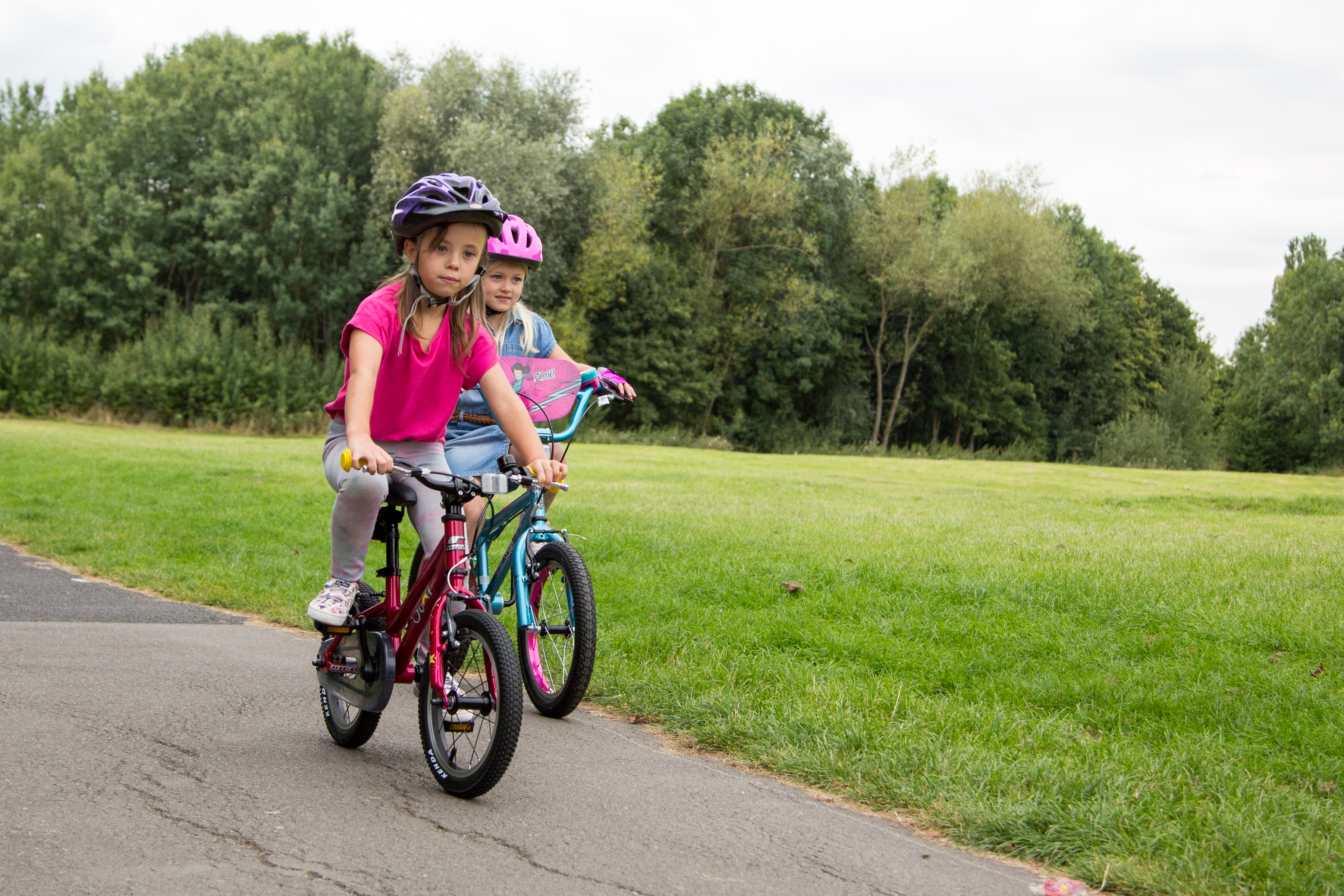 A ride on canal towpaths can be a brilliant way to spend a day out. As a bonus, they normally have some nice pubs along the way where you can stop off for lunch!
Tips for riding with your kids
Your kids won't have the same energy reserves as you, so don't get too ambitious on your first rides and build up slowly! It's better for them to come home wanting more than for them to struggle and have a bad time.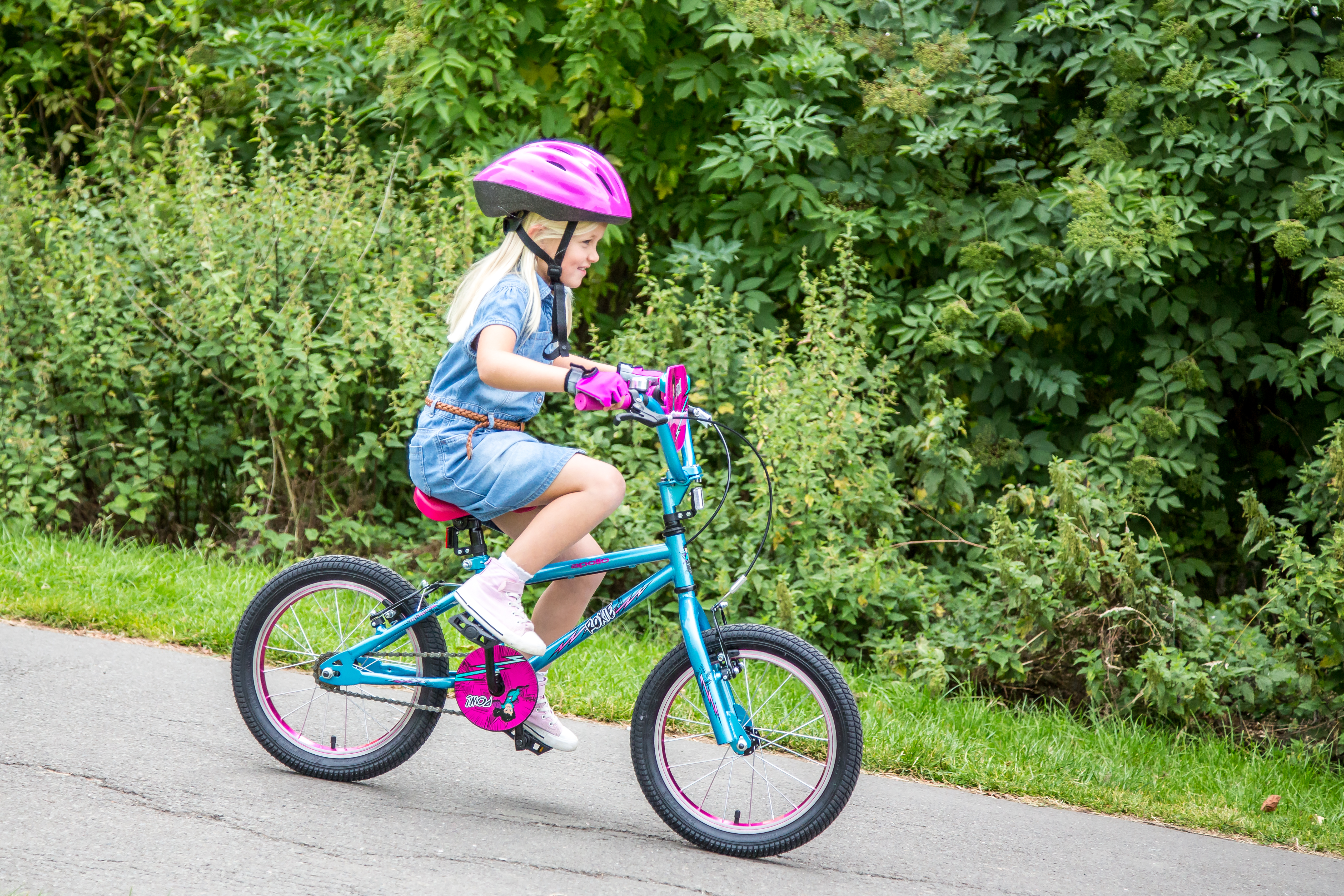 Remember, you're out to have fun! Much like the point above, if your kids get bored or tired, don't worry about turning back early. If you're really organised, plan a trip with some shortcuts or lots of potential places to turn back so that you can see how the day goes.
Even if you're stopping for food, bring some drinks, snacks and warm clothes, just in case. At the same time, pack a puncture repair kit, spare inner tubes, a pump and a multi-tool.
Make sure all the bikes work before you go! That can make things much more fun than discovering any problems on the way.
Think about a trailer or trail gator
If your kids can't quite manage the whole trip by themselves, why not think about a trailer or trail-gator? That way, they can come along for the ride without the worry of them running out of steam!
It really helps to have a destination like a lunch stop in mind to give the kids something to aim for and a chance to refuel before turning back for home. Grown ups tend to like this as well!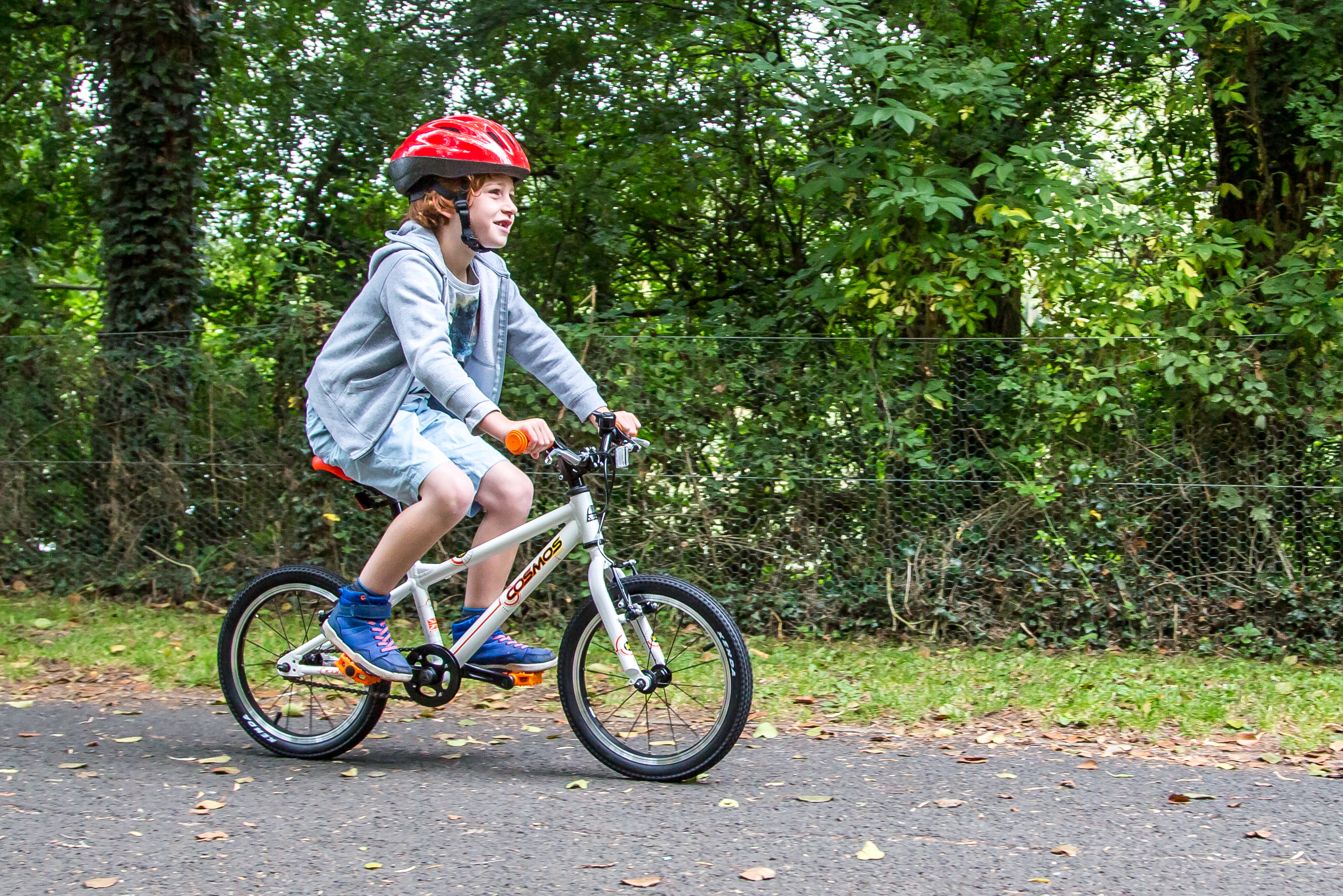 Remember, as your kids grow, they'll be able to ride for further and faster! If you ride with your kids regularly and teach them to be safe and sensible, they'll be much safer on their own and on the roads when they get older!
Want some inspiration on places to ride? Take a look at our top traffic free routes. And don't forget to check out our kids hub, where you can find everything you'll need to get them riding!