Driving in winter often means having to contend with the sun starting to rise or set at peak commuting times, blinding drivers are they navigate already hazardous road conditions. Being distracted or blinded by the sun is a serious problem for road users; research by NCBI revealed that bright sunlight can create visual illusions and increase the risk of a life-threatening crash by 16%.
With this in mind, here are our top driving tips to get you ready for the low winter sun and brighter conditions on the road.
Invest in some sunglasses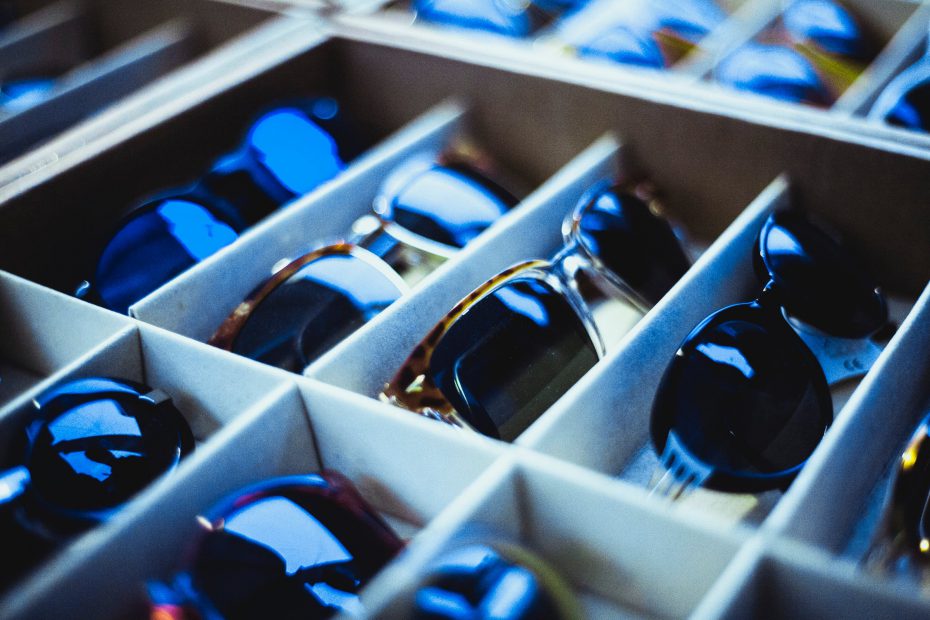 It may seem 'glaringly' obvious, but sunglasses do a pretty good job of helping your eyes to adjust to brighter lights. Don't be tempted to pick up that cheap pair you bought on holiday last year however, as there's no guarantee that they'll guard against the sun's damaging UV rays. Grab a pair from a trusted retailer that carries the CE mark, meaning they've been tested to European safety standards.
Whatever pair you decide to buy, try and opt for sunglasses that feature polarised lenses, which help to defend against glare as well as direct sunlight.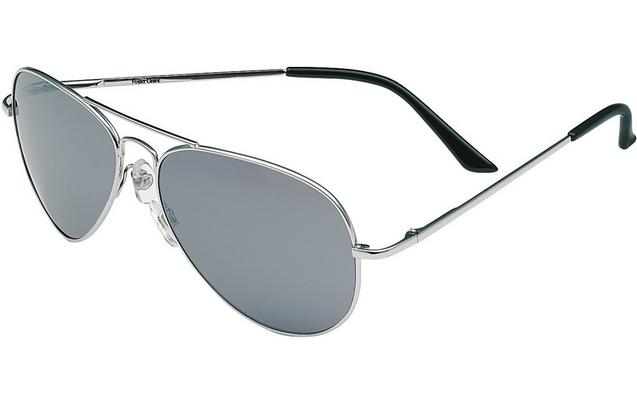 Use your visor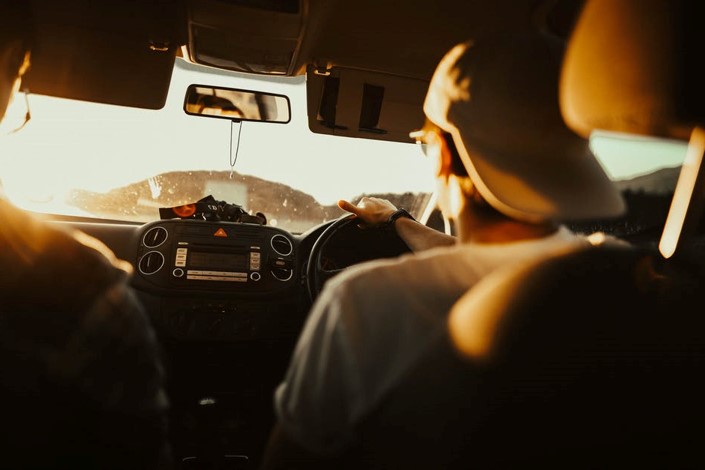 Visors are designed to block out the sun with hindering your vision. Visors also reduce the amount of the light that enters your field of vision, which helps your eyes to adjust better when you drive into patches of shade, so consider using your visor even if the sun isn't directly in your eyes.
With a bit of luck, you might be able to adjust your visor to block off sunlight from the front windscreen as well as the right and left side windows!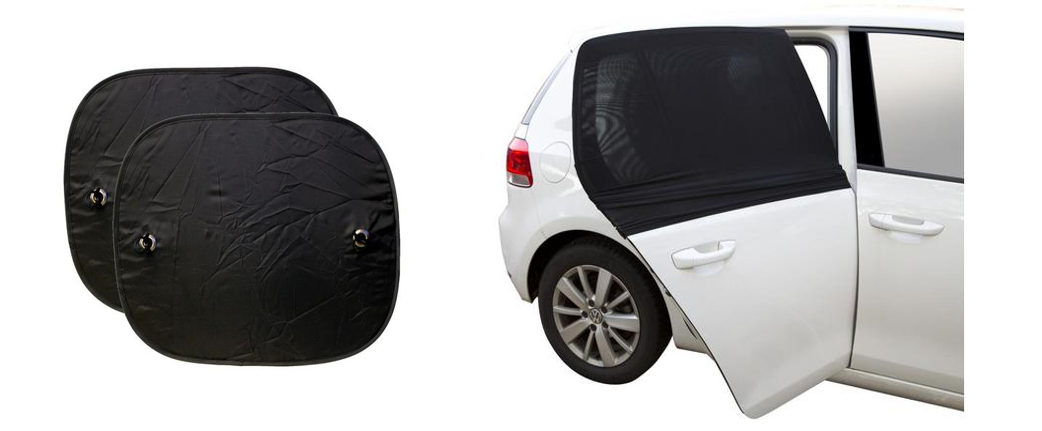 If it's particularly hot and sunny, or you've got small passengers in the back, then you may want to invest in some additional sunshades. Investing in a pair of Halfords Pop-up Black Sunshades is a cheap and easy way of blocking out some of the sun's light and heat, but for longer or more frequent journeys when the sun is out, we'd recommend a Large Rear Window Sunshade. This fits over the door itself and will keep passengers shaded, cooler and therefore happier!

Keep your windscreen squeaky clean
Dirty windscreens can really amplify glares, as the dirt scatters sunlight. So before you set off on your journey, try to give your windscreen a bit of TLC.
During the colder months, you may also find that your windscreen picks up a lot more debris and dirt on your travels as well. Top your car's washer fluid at least once a week to help keep the windscreen a lot cleaner while driving, and check your wiper blades for signs of wear and tear to make sure they aren't missing patches of dirt or failing to remove grime altogether.
If you're unsure on whether your windscreen wipers need replacing, check out our four signs that show it's time for new wiper blades article.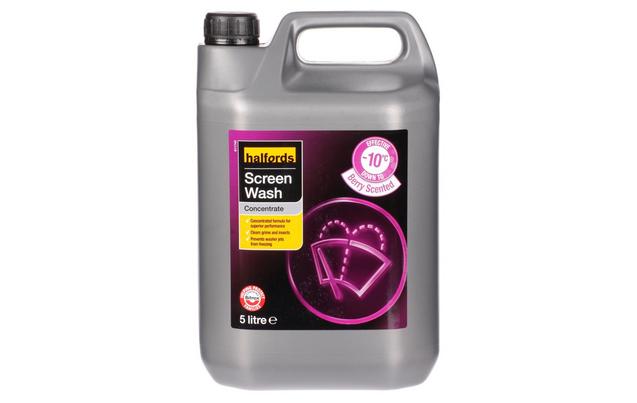 Keep your windscreen squeaky clean with a Halfords 5L Berry Screenwash. As well as clearing your screen, it'll leave a pleasant berry scent behind as you enjoy your drive in the sun!
Get tinted windows
You can also combat low winter sun and bright light by getting your vehicle's windows tinted. Tinting helps to reduce excess heat and glare from the sun by reflecting the sun's rays away from the interior of the car.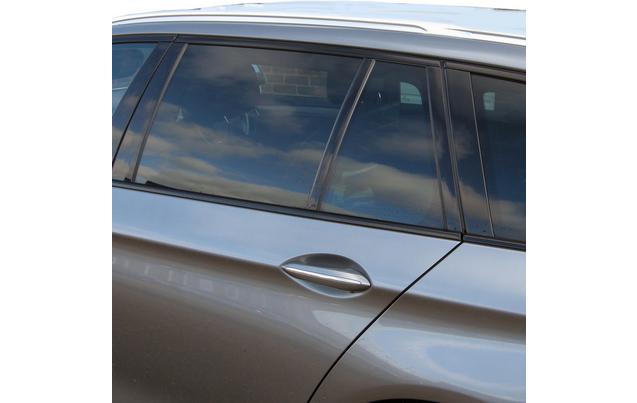 Our Simply Window Tint Light Smoke Film has been specifically created to reduce both heat and glare from the sun. It's cheaper than getting a full window tint and can be fitted quickly and easily.
Slow down and increase your distances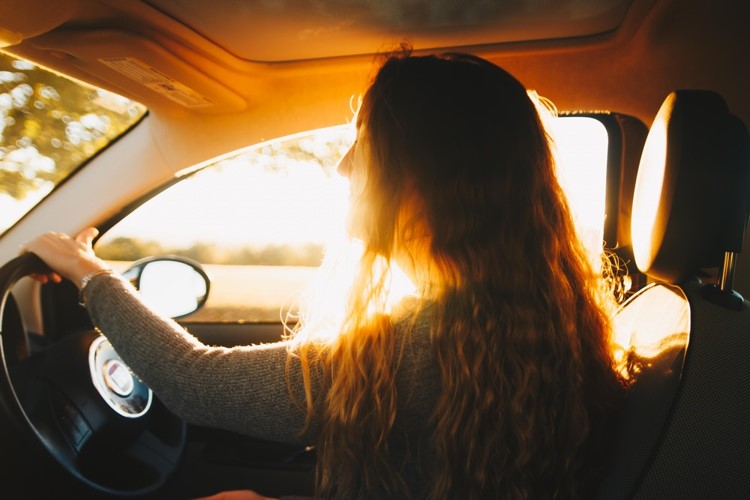 The saying "better safe than sorry" always applies in low sun. In this case, leaving double the room between you and the vehicle in front of you can give you a split-second extra time to adjust to sudden stops or erratic driving from other road users in bright and low sunlight.
If you're genuinely struggling to see anything at all, you should pull over in a safe spot until the sun moves out of your line of sight or dips beyond the horizon.
With these handy tips, you should now be ready for safer driving when it's sunny. If you're experiencing the opposite of sunny days as you read this, then you should probably check out our wet weather driving tips article too!
Further reading