Youth unemployment is always a concern, but since Covid entered our lives it's been even harder for young people to find work – particularly those who are just entering the job market.
To go some small way to help overcome the challenge of youth unemployment, we recently ran a scheme where 18–24-year-olds could apply to win one of 20 e-bikes to help them get back to work during the pandemic. The Free-bike! scheme was endorsed by Olympic gold medallist Victoria Pendleton and involving applicants sharing a little bit about the economic struggles they were facing due to the pandemic and how an e-bike could help them.
Meet the winners
Out of the 6,000+ applications we received, we had to choose just 20 winners. It was a really tricky task, but here are some of the stories that particularly stood out to us.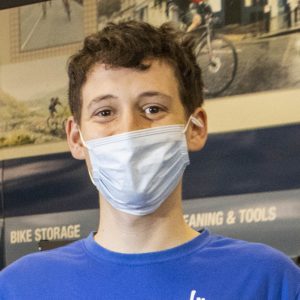 Name: Joshua Barnes
Location: Bristol
Chosen e-bike: Carrera Crosscity
Joshua Barnes was already facing the challenge of attending university during the pandemic, with socially-distanced learning making it difficult to meet new people and restrictions making it difficult to visit his family and friends back home. Then his bike was stolen and he lost his only source of income as a Deliveroo rider – as well as his ability to pay his university bills.
When he saw the advert for the Free-bike! scheme online, it seemed like too good an opportunity to miss. Winning an e-bike would mean he could go back to working for Deliveroo and also regain his ability to travel easily around the city. It would give him the freedom to get a new job if he wished, go see friends and also get fitter thanks to all that cycling.
So he applied, shared his story… and won! Now Joshua's looking forward to taking his bike for a spin in the country, maybe going to the beach with some friends and just visiting new places that he hasn't been to before.
"I'm really happy. I never usually win anything. It's a good little surprise out of coronavirus!"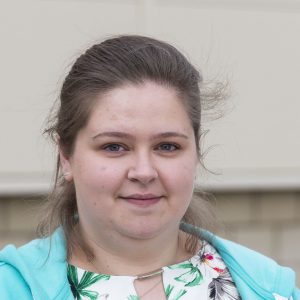 Name: Grace Burke-Whyte
Location: Merseyside
Chosen e-bike: Pendleton 17" e-bike
Grace Burke-Whyte has struggled with serious health conditions since she was a teenager. Determined to continue her education, she fought her way through sixth form and pushed on to university. Her conditioned worsened while she was there, which meant she was unable to work alongside her studies, but she refused to give up and graduated in July 2020.
Grace was ready to start looking for her first job, but the pandemic was in full swing and her health conditions meant she had to shield for her own safety. Undeterred, she decided to set up her own business instead and started looking for a way to reclaim her independence. The Free-Bike! scheme provided the perfect solution.
Now that she's won, Grace is planning to use her new e-bike to post parcels, run other small errands for her company and just generally get her independence back.
"Winning the bike means I can be more independent and I can do things on my own."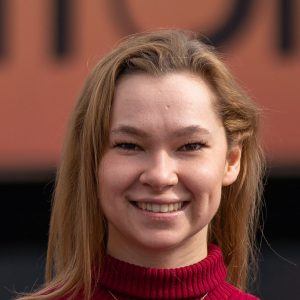 Name: Bethany Curzon
Location: Nottingham
Chosen e-bike: Carrera Crosscity
The coronavirus pandemic has cost Bethany Curzon not just one job, but two. Originally working in a nursery, she had to leave because of health concerns for her and her dad. She then secured her dream job as a professional female footballer in Bulgaria… only for that to end in disappointment too after Covid swept through the squad and Bethany was forced to come home early.
With no income and not even the money to pay for petrol to attend job interviews, Bethany was in a difficult situation when she came across the Free-bike! scheme. She saw winning an e-bike as an opportunity not just to find work, but also to keep fit and attend football training – vital, if she wanted to continue pursuing her dream career.
And now that she has won, that's exactly what she's going to spend her time doing, along with enjoying the great outdoors and indulging her love of photography and protecting the environment.
"I've never had [an e-bike] before and I've always wanted one, so I'm really excited that I've managed to win!"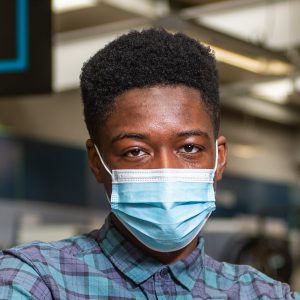 Name: Demario Green
Location: Manchester
Chosen e-bike: Carrera Crosscity
Demario Green has always loved cycling and travelling. But with pandemic-related restrictions keeping travelling to a minimum and an old bike with failing brakes making cycling a risk, he was finding it difficult to access what he loved.
When he came across the Free-bike! competition, Demario thought "why not try it?". He didn't really expect to win (and almost didn't believe it when he got an email announcing the results!), but win he did and now he's happily making plans for his new bike.
The first stop will be showing it off to his family, before the bike gets to head out on its first adventures. Demario's really looking forward to visiting new places, taking part in new activities, enjoying the speed of the bike and becoming more confident on the road.
"The first thing I'm going to do is probably go and show it off to my family!"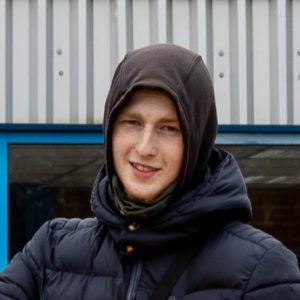 Name: Sean Smith
Location: Manchester
Chosen e-bike: Carrera Crosscity
After a difficult few years, 17-year-old Sean Smith was working to turn his life around. He was settled in supported housing. He'd completed training courses in Maths and English. He was following his dream of becoming a mechanic by undertaking an apprenticeship. Then the pandemic threw a spanner into the works, particularly as Sean needed to travel to his apprenticeship but wanted to avoid public transport due to covid.
Sean had been forced to leave many of his personal possessions behind when he left his family home. These included a beloved old bike – a gift from his grandparents – which had been in too poor a condition to take. If he just had a bike now, he'd be able to cycle to his apprenticeship, enjoy the freedom of riding and recapture that memory from his childhood of cycling to his grandparents' house every week for dinner.
That was what drove him to apply for the Free-bike! scheme and he was delighted to win. He now has regular transport to and from his apprenticeship and is looking forward to fulfilling his hopes of becoming a mechanic.
I feel great! It's the first time I've ever won anything in my life.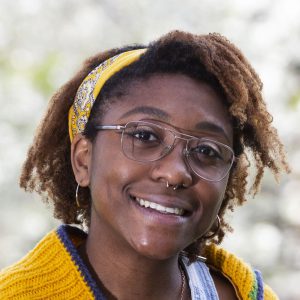 Name: Catherine Obla
Location: Leeds
Chosen e-bike: Pendleton 17" e-bike
Catherine Obla's life abruptly changed when her mum fell ill in 2017 and several challenging years followed. Determined to build a career and future that she was happy and passionate about, Catherine devoted herself to music and began to pursue a life as a recording artist.
It wasn't an easy journey. Commuting can be very expensive, which meant Catherine was forced to keep her job searches to her local area. Then the pandemic hit, opportunities dried up, and she found herself out of work for several months.
Applying to the Free-bike! scheme was a way to open up new job opportunities by giving her a much wider field to search in. With her new e-bike in hand, she can cycle to gigs that are further away, easily transport her instruments and even go busking to make some extra money. The dream career of being a musician is officially back on track.
"Winning means I can get around more easily, take my guitar, go to gigs and start my career back up again."
We wish all of our 20 winners the best of luck with their futures and happy journeys on their new e-bikes! To find out more about the Free-bike! scheme, just follow the link below.