Dads and father figures can be a bit particular with their gifts, but we think car cleaning is a pretty safe bet. So we've pulled together some gift suggestions to make sure that a) you obtain favourite child status on the big day and b) they're not going to ask you to fish out the receipt!
The all-in-one prezzie
Car cleaning gift kits will give your dad a complete cleaning solution that'll leave his car looking brand new. Here are some of our favourites.
The Chemical Guys Dad's Essential Car Cleaning Kit has been specifically developed for dad's across the land to enjoy. Not only do you get a heavy-duty 4.5-gallon bucket, chenille wash mitt, snowfoam and air freshener, but you also get the irresistible scent of your favourite frothy beverage. Yep, Chemical Guys have produced beer-scented cleaning products, so your dad can enjoy a cold one while making their pride and joy shine. You're welcome.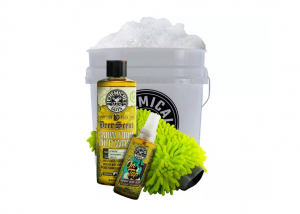 Another option is the classic Autoglym Perfect Bodywork, Wheels and Interior Gift Collection. This perennial favourite consists of a comprehensive set of products designed to give a car the ultimate finish. These include a shampoo and polish for the bodywork; a cleaner, dressing and protector for the wheels; a shampoo and glass cleaner for the interior; and all the necessary sponges and clothes you need to apply them. It's the ideal gift for any car enthusiast.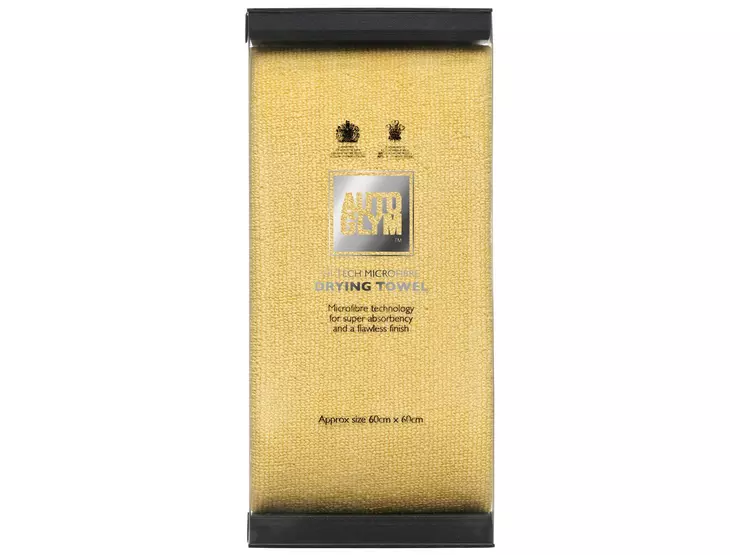 If your dad's so into cars that he puts car enthusiasts to shame, then you can't go wrong with the Autoglym Ultra High Definition Collection gift kit. This premium set includes luxury products from Autoglym's UHD line and provides the ultimate car cleaning experience. It's a straight shot to favourite child status with this one!
The new and shiny prezzie
New and shiny things are awesome. And in the car cleaning world, you can't get much newer and shinier than the Turtle Wax Hybrid Solutions Pro range.
This range offers cutting-edge, pro-level cleaning from a brand your dad probably knows and loves already. There are three products to choose from (and you can learn more about them all in our recent blog), but our top pick would probably be the Turtle Wax Hybrid Solutions Pro Graphene Flex Wax.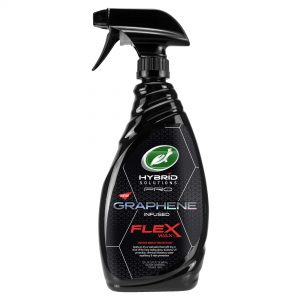 Infused with graphene – the lightest, thinnest and strongest substance known to man – Flex Wax uses a patent-pending formula and delivers an unmatched tighter web of protection. It's also extremely versatile, with three applications: it can be used to apply a durable base coating; as a topper to maintain long-lasting professional performance; and on both dry and wet surfaces for unrivalled defence against UV rays and chemicals.
Simply put, Flex Wax means your dad will get a versatile spray wax that has professional levels of durability, water repellence, gloss and slickness – and long-lasting results. What more could he want?
The out-of-the-box prezzie
When you think 'car cleaning', your mind might not automatically jump to 'pressure washer'. But we reckon it should do because pressure washers are the ultimate car cleaning tool (and pretty fun to use too).
Nilfisk pressure washers are new to Halfords and we particularly recommend the award-winning Nilfisk Core 140. Sleek, stylish and smart, this pressure washer is perfect for all cleaning tasks and has an adjustable power control that makes it easy to find the ideal water pressure for each job.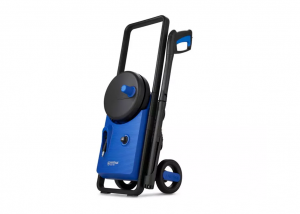 The durable metal pump provides a longer lifespan, while clever onboard storage solutions make the Core 140 portable and easy to store. Add in an array of accessories – including one specifically designed for cleaning cars – and you've got a present that's great value for money.
Buy one for your dad and who knows? He might even offer to clean your car with it too, making it a win-win present all round.