Whether you're relaxing at home or setting off on an adventure with your little one this summer, child travel experts Graco, have got parents covered with their wide range of baby gear and child travel essentials. From travel cots to lightweight travel strollers, their essentials add ease and efficiency for new and experienced parents when on the move, home or away.
If you're looking to get away, it's understandable that you might have a lot on your mind. Graco have shared key customer insights when it comes to travelling with a baby and compiled their best travel essentials to provide reassurance and help give you a fuss-free break.
Best baby travel essentials
Choosing the right products is essential for efficient travelling during family getaways. Graco turned to their dedicated social media following to gain insight into parents' thoughts and habits when travelling with their baby for the first time. Three-quarters of respondents opted to take their own travel equipment away with them for a 'home away from home' experience.
To help make child travel as stress-free as possible, Graco have a variety of innovative travel solutions that are perfect for providing those home comforts when travelling with your baby.
Graco FoldLite Travel Cot
It's understandable to be concerned about your baby's sleeping patterns when away from home. As part of Graco's survey, 55% of parents said they waited until their child was aged over three months before they headed away on an overnight trip. However, Graco's FoldLite Travel Cot makes spending time away with your little one a dream. Their newest and most lightweight travel cot at 6.78kg makes packing and using a cot away from home a doddle with its 2-way fold and super space-saving qualities, perfect for popping in the car.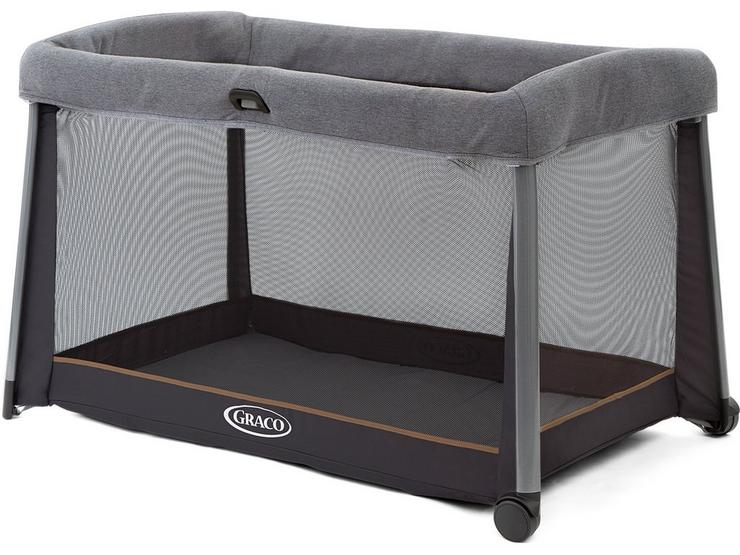 Graco Side-By-Side
We all love the freedom of a little trip away and not sticking to our everyday patterns. 65% of parents said they opted for 'holiday rules' while away from home and did not keep their baby to a routine. During this time, your baby's sleeping patterns may be a little hard to predict and you'll want to ensure they are as comfortable as possible.
The Graco Side-By-Side is perfect for trips away when your baby is very young and frequently sleeping during the day. This bedside bassinet keeps them lying flat for the best quality sleep and close by at all times in this versatile crib solution.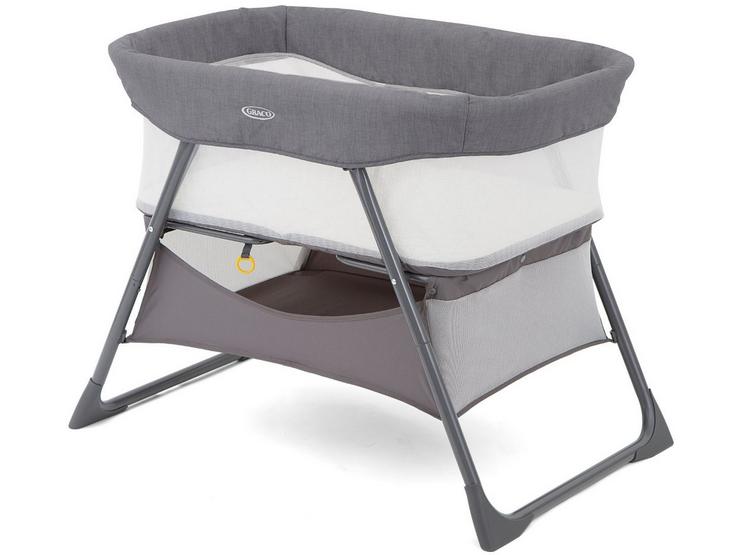 Graco Stack N' Stow Highchair
79% of parents said they did not prepare their baby for holiday changes while away from home, so the need to have those creature comforts while they are young is incredibly valuable. The thought of packing the likes of a highchair in your car might seem a hassle when going on a little break – especially amongst your suitcases and other belongings! However, the Graco Snack N' Stow is a simple lightweight highchair for total peace of mind when away from home. The roomy seat, large tray and simple fold design make storage a doddle and helps keep snack times as clean and efficient as possible.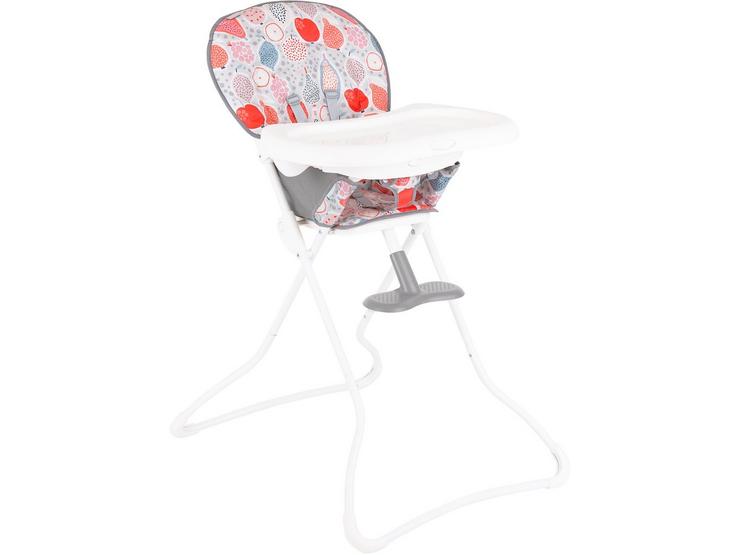 Graco TraveLite Stroller
A travel stroller is a must when going on a family break. Finding the right one that is compact enough to fit in your car and effortless to carry around on day trips is easy with Graco. The TraveLite is a lightweight stroller with compact proportions that will fit neatly into your car boot – ideal for family holidays and road trips. It's also reassuringly sturdy to push for maximum safety and protects little ones on days out and adventures.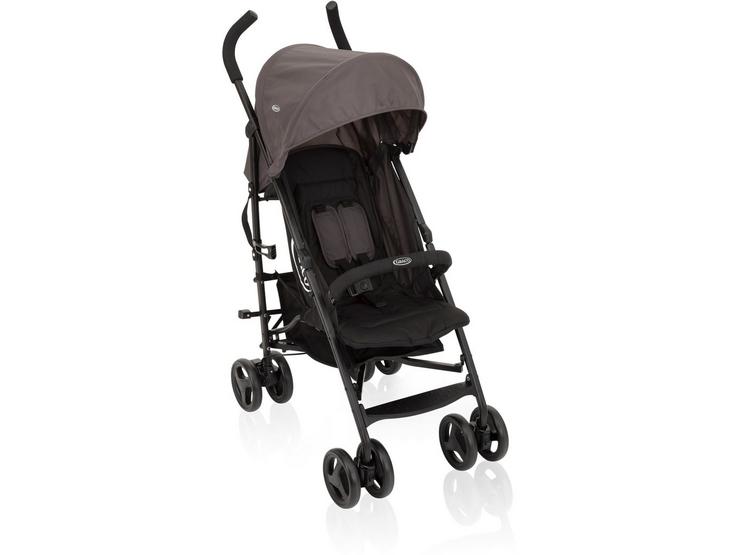 Graco Turn2Me 360˚ Rotating Isofix Car Seat
If you're going to be travelling for a few hours in the car, a comfortable car seat that provides maximum safety for your baby is every parent's priority. The Graco Turn2Me is an award-winning 360˚ rotating car seat – an essential purchase for easy transfer in and out of the car for stress-free days out. The 5-point harness and side impact protection ensures that your child is as safe as possible during every car journey.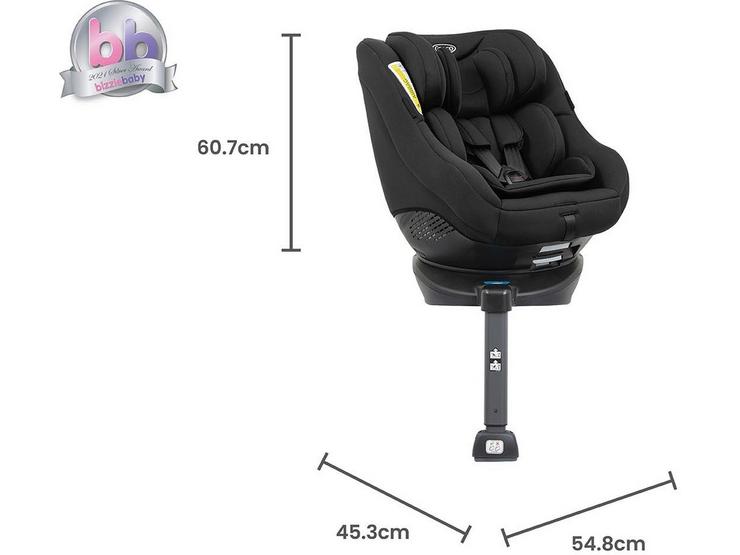 Graco Move with Me Swing
60% of Graco's respondents said they were concerned for their child's safety in the home as they became more mobile and independent. The Graco Move with Me Swing can be used from birth up to 9 months and provides total comfort and calm for little ones who need to rest after a long day of cuddles and playing. It mimics the natural soothing movements of parents with gentle side-to-side motions, along with 10 music options. So, you can be assured that they are comfortable and safe while you take a break too!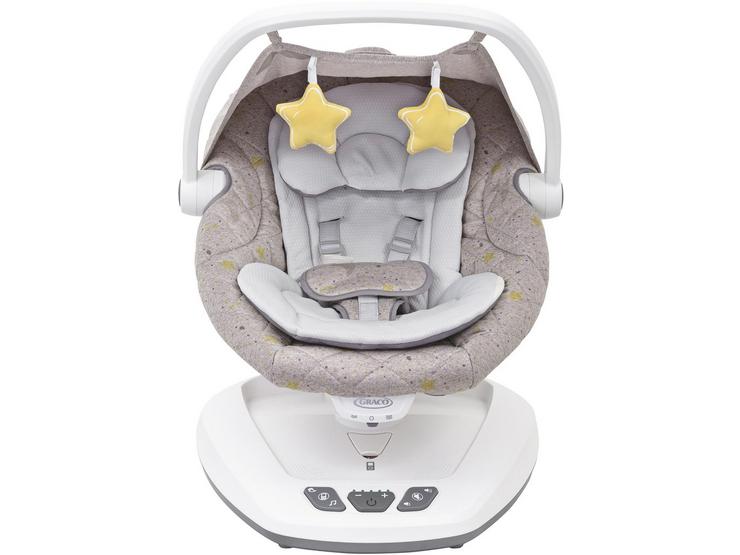 These are just a few of Graco's high-quality products that are perfect for parents on the move, whether you're going on a day trip or having an overnight break. Explore all of Graco's baby travel solutions on halfords.com.