The Coronavirus epidemic has brought into stark focus for many of us how crucial our cars are. Whether you're one of the millions of key workers who are keeping the country going, or doing your bit by transporting essential supplies to those who need them, it's never been more vital to have trust in your vehicle. Here are some tips from the experts at Halfords on how to maintain your car on the drive.
Keep everything topped up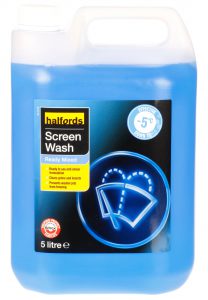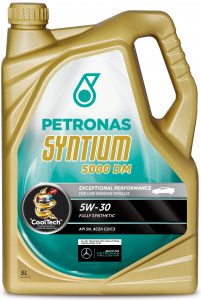 The AA recommends you check your oil every couple of weeks, but if you're like the rest of us, you may have let this slide a little. An engine oil check is simple and takes just seconds, and it could save your engine if it's dangerously low. If your oil level has dropped, check for leaks in the engine bay and on the ground which could point to something more serious. If you're a little more mechanically minded or don't mind getting your hands dirty, an oil change is a simple driveway DIY car repair that almost anyone can do. 
Other fluids to check and replenish include coolant and windscreen wash reserves. The worst thing you can do is to wait for an emergency light to come on, so being proactive can save pounds.
While fuel supplies are plentiful, it's always worth keeping your fuel tank topped up too. The good news is that prices at the pumps are at their lowest in decades, so it may cost you less than you think.
Keep up the pressure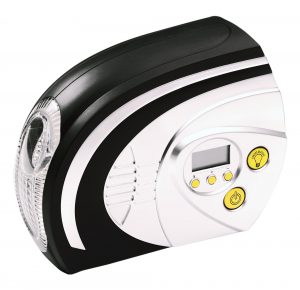 Having your car parked on the driveway gives you the perfect opportunity to check and inflate your tyres. A digital tyre-pressure gauge will provide you with a reading that shows the air pressure in your tyres. You can use a digital tyre-inflator to re-inflate your car tyres. Check the handbook for advice on the correct tyre pressures.
If you need some support on damaged tyres, our specialist no-contact Tyres On The Drive service can fit and fix your tyres for you if you need them to.
While you're adjusting the tyre pressure, check the condition of each tyre and look out for any damage. Use a 20p coin to check the tread in your tyres and ensure that the wear is distributed evenly across the tyre or for a more accurate reading use our digital tread depth gauge. You can learn more about how to care for your tyres in our expert guide to tyre tread depth and safety.
Don't forget your spare wheel too, if you have one. Remove it from the vehicle and check its condition. Inflate it to the right pressure and give it a wipe down. Check you have all the parts you need to fit your spare too, including the vehicle jack.
Clean your filters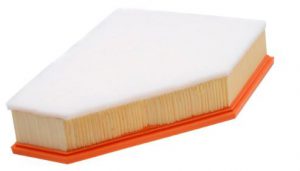 Air filters and pollen filters are car service essentials, but they're simple to swap for novice mechanics. You can buy replacement air filters and air filter kits online, with our online video providing a rich source of information on how to fit them. As summer approaches, it's essential to swap these if you suffer from hay fever or allergies as a dodgy filter can let in irritants that can wreak havoc with your hayfever.
Essential electricity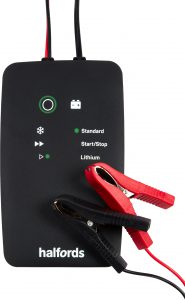 Your battery plays a crucial role in your car, but it doesn't like sitting idle as it has a finite amount of charge. When your car is parked without use it slowly continues to take charge from the battery to power items such as the alarm.  Usually the battery recharges while you're driving around, so many people will start their cars on the driveway to check that they're still working. However, doing so too often can actually dangerously deplete the battery. Here are some expert tips on how you can care for and maintain your car's battery.
You can complete a simple battery check at home by lifting the bonnet and using your eyes. Check for loose terminals, and damage or fluid leakage. If you're worried about the strength of your battery, a plug-in battery recharger can provide a welcome burst of power.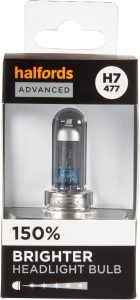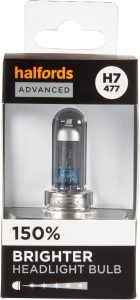 While safely on the driveway, you've got the perfect opportunity to check that all bulbs are working correctly. Have someone from your household sit inside the car and work their way around the lights while you check them outside. If you spot any problems, get a set of replacement bulbs and fit them as soon as you can. The Halfords Advanced headlight bulbs is a good option. 
Clean it!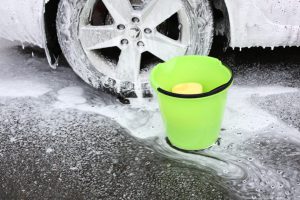 Cleaning your car is never high on anyone's list of fun jobs, but a thorough vehicle valet is an essential maintenance task. An exterior wash will take your car from a muddy mess to sparkling clean in less than an hour. To preserve your paintwork, use a shampoo, polish and wax. Check out our car cleaning tips blog for some help and advice.
While cleaning your car, you can look for any dents and damage to the paintwork, windscreen or wheels. Most cosmetic damage can be touched up and fixed, but more serious dents and scratches or windscreen chips may need professional attention. Give your windscreen wipers a rub down with a cloth and check for any nicks, splits or cracks. Slot in a set of replacement blades and fit them if they're wearing thin.
While cleaning the interior of your car check that everything is working correctly. Ensure that all seatbelts are in good condition, and every clunk is met with a click. Test all child's car seats too, to ensure they're safe and secure.
Many of us will keep crucial car spares in the cabin, such as the locking wheel nuts. Make sure you know where these are and keep a note of it somewhere safe. You never know when you might need them. And make sure you lock your car when you're done.
We're here for you
During this challenging time, our Halfords' Autocentres remain open to complete essential vehicle repairs and maintenance. Plus many of our Retail stores remain open to help you with your essential items and fitting.* We also have Halfords Mobile Expert who offer 11 essential services to your home with no face to face contact and Car Parts Express, offering over 130,000 items, delivered to your home.
While you're helping us, remember, Halfords is there to help you – it's what we've been doing for over 100 years. 
 *Please check online to see the list of current available fitting services in place due to COVID-19