Tyres. They're the main point of contact between your vehicle and the road, tasked with keeping you safe as you make your way from A to B. Looking after your tyres can help to extend their lifespan and make your journeys smoother. So, without further ado, here's our guide on how to maintain, clean and replace your tyres.
How to keep your tyres legal and safe
There are several things you can do to help keep your tyres legal and safe. The first is to take advantage of our Free Tyre Check or 10-Point Car Check, both of which are available at Halfords Autocentres UK-wide (the Winter Car Health Check is also available at Halfords stores). One of our expert technicians will inspect the pressure and tread depth of your tyres, and advise you on any issues.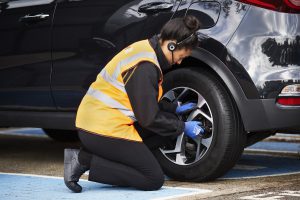 The second is to equip yourself with the products you need to keep your tyres up to scratch while you're at home. A tyre gauge like the Halfords Digital Tyre Pressure/Tread Gauge or the Michelin Digital Tyre Depth and Pressure Gauge allows you to check the pressure and tread depth of your tyres at the click of a button. Both are pocket-sized, fitting neatly into your glove box, and feature easy-to-read LED displays.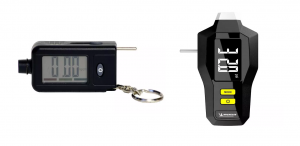 If your gauge reveals that your tyres don't have enough air, then this is easily fixed with an inflator. The Halfords Rapid Digital Tyre Inflator and the Essentials Analogue Tyre Inflator are two of our top options, giving you rapid inflation, a range of adaptors and an in-built torch. The Halfords Rapid Digital Tyre Inflator also features an automatic cut-off to prevent over-inflation.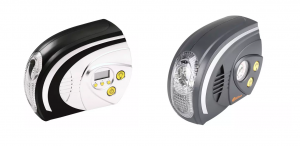 If you want to keep costs down, then consider a good old-fashioned foot pump. The Halfords Essentials Metal Barrel Foot Pump and Gauge or the Halfords Essential Twin Barrel Foot Pump & Gauge feature heavy-duty air hoses with thumb lock valve connectors and are suitable for cars, motorbikes and bikes.
The third is to join the halfords motoring club – more on that below!
How to maintain your tyres and alloys
Okay, time to talk about cleaning. At Halfords, you can choose from loads of products that have been designed to leave your wheels sparkling. Our favourite general cleaning products have to be the Turtle Wax Wheel Cleaner and the Meguiars Ultimate Wheel Cleaner.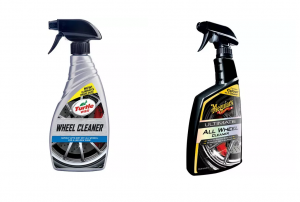 The Turtle Wax Wheel Cleaner rapidly lifts dirt off all wheels, leaving you with a like-new shine. It's suitable for all types of alloy, steel and plastic wheel covers, and won't damage decals or tyres. Meanwhile, the Meguiars Ultimate Wheel Cleaner delivers powerful cleaning on all wheel finishes, with an active gel that quickly dissolves heavy brake dust. It also changes colour as it cleans, so you can literally see the difference your hard work is making.
Give your tyres the perfect finish with the Turtle Wax Wet n Black Tyre Dressing or Meguiar's Endurance High Gloss Tyre Protection. Both will leave your tyres with a rich, long-lasting shine.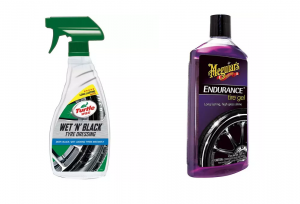 And for that little extra oomph, why not treat yourself to some new wheel trims? The Halfords Atlanta 15" wheel trim set or Halfords Essentials 15" Wheel Trim Set are both stand-out options, offering a stylish silver finish.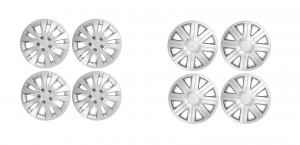 How to replace your tyres
Despite our best efforts, the age of our tyres can sometimes catch up with them or an unlucky puncture can strike. If you're faced with this situation then Halfords is here to help.
We have a wide range of tyres from top-name brands including Bridgestone, Continental, Dunlop, Goodyear, Michelin and Pirelli. All of our prices include fitting, so there are no hidden costs, and we'll also dispose of your old tyres for you.
You can get your tyres at one of our 600+ Halfords Autocentres or via our Halfords mobile expert service. This contactless service brings our experienced mobile technicians directly to your home or work, providing safe and convenient tyre fitting at a time that suits you.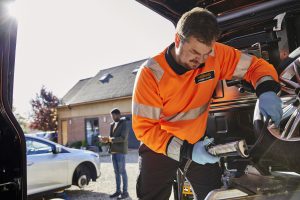 Same day tyre fitting
Did you know that we now offer same day tyre fitting across our garages nationwide? Simply book online before 1pm and we can replace your tyres the same day to help you get you back on the road safely and swiftly. Please note that availability varies by location. For more information, please head on over to our dedicated same day tyre fitting page where you can find answers to frequently asked questions, choose the right tyres for your vehicle and book your appointment.
Introducing the Halfords Motoring Club
Give your tyre care regime a boost by joining the Halfords Motoring Club today. You'll get access to a range of amazing benefits and discounts that will help to keep you moving, keep you safe and keep you saving.
It's free to join and you'll receive money off your MOT, a free car health check and a welcome voucher that can be spent on any Halfords product or service.
Or choose our Premium membership for a small monthly fee (or a one-off payment) to unlock exclusive member pricing on all motoring products and services online and across our stores, garages and Halfords Mobile Experts, as well as a variety of other benefits that will help you to keep moving for less.
With so much to enjoy, this is too good an opportunity to miss!
Join the Halfords Motoring Club today at www.halfords.com/motoring-club.
---
Whatever option you choose, Halfords is here to support you with all your tyre-related needs and get you to where you want to be.