The cost-of-living crisis continues to be a concern here in the UK, with record levels of inflation and rising housing and utility bills over the last several months. The cost of fuel rose an unprecedented 42.3% in June and while prices have begun to fall more recently, they remain significantly higher than before the crisis began.
A survey by the AA confirmed that two-thirds of motorists drove less in July because of the high fuel prices. However, overall car usage is still 95% of pre-pandemic levels, which suggests that many people don't have a feasible alternative to getting behind the wheel despite the expense.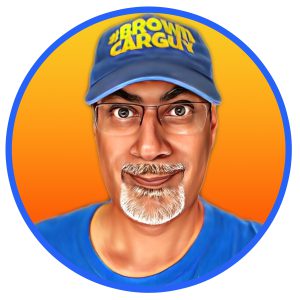 Previous Halfords articles have looked at some of the ways you can reduce your fuel consumption and make your fuel go further. In this article, guest writer Shahzad Sheikh, aka BrownCarGuy, explores how you can save money in other ways such as taking out a car warranty, switching to an electric vehicle (EV) and looking after your car in the long-term.
Protect yourself against unexpected repair bills
Adjusting how you drive and use your car can help you to save money at the pumps, but what about those unexpected big bills?
To help you budget for these, Halfords has teamed up with MotorEasy to provide warranties that cost as little as £16.50 per month. Sign up today and it locks in current market rates for parts and labour for up to three years.
A MotorEasy warranty will safeguard against bills such as nearly £3,500 for engine repairs to a Mazda CX-5, the £1,300 cost of changing an electrical system on a Kia Sorento or even a huge £14,500 for fixing the powerplant of a Mercedes SL roadster – all of which are real cases that MotorEasy warranties have covered.
MotorEasy warranties are also available for electric and hybrid cars, because while they generally have lower running costs, they can still be expensive to repair. Taking out a warranty can help you to avoid bills of over £1,000 to fettle the radio and climate control unit on a BMW i3, £1,800 to sort out the battery on a Toyota Prius and over £2,200 to fix the headlights on a Tesla Model S.
Consider switching to an EV
As already mentioned, electric cars require less servicing, so this instantly helps to reduce the annual maintenance bills. There are also significant savings to be made on fuel costs, keeping as much as £1,000 in your pocket each year.
If you install a smart charger at home, and take advantage of an off-peak electricity tariff, then a typical annual fuel bill of around £2,000 could be reduced to just a few hundred added to your utilities bill.
Nearly a fifth of EV and hybrid drivers admitted that they had recently switched from a diesel or petrol car in order to reduce costs, according to research by Kwik Fit. Meanwhile, classified websites are reporting a sharp rise in the number of searches for used EVs, reaffirming the economical appeal of electrified motoring.
Look after your car
The average price of a used car increased by 19.5% year-on-year to July 2022, according to data from Autotrader's Retail Price Index (based on the analysis of 900,000 cars for sale). This follows the biggest ever annual increase of 32.2% in April 2022 compared to 2021, and represents a record 28 months of consecutive growth in values.
These figures suggest that holding on to your car for longer, driving thoughtfully and ensuring it's well-maintained could be a smart investment in the long run.
Reducing your annual mileage and only driving when you truly need to will not only cut fuel costs, but potentially improve your car's value too. If you have the scope to work remotely, this can be an easy way to cut out your daily commute and keep your car usage to a minimum.
And if you do need to commute, then consider renting out your driveway. According to YourParkingSpace.co.uk, homeowners could earn up £200 a month in some parts of the country just by letting someone park on their drive or in their garage (with city centres being the most popular areas).
You can find out more about how to save on parking – and potentially make a little money – in our recent blog on the topic.
MotorEasy and the Halfords Motoring Club
To help you keep on moving for less, Halfords has launched an exclusive car warranty offer with MotorEasy for all new and existing Halfords Motoring Club members.*
If you're a Free Motoring Club member, you'll receive three months of extra cover for free when you purchase an extended car warranty through MotorEasy, while Premium members will receive six months. The offer's available on all 12, 24 and 36-month policies and you can find out more about it here.
Not part of the Halfords Motoring Club yet? It's quick and easy to join, and as well as gaining access to this great offer you'll also receive a range of benefits and discounts on Halfords products and services. Head to the Halfords Motoring Club homepage to find out more and choose the right membership for you.
---
Halfords is here to help you keep on motoring for less during this challenging period. Head to Halfords.com for all your essential motoring products and services.
*Offer due to run until 4th September 2023