September always brings a sense of 'returning to routine' as we leave the summer holidays behind and start looking ahead to autumn and winter.
Of course, that often means busier roads, busier school runs and a busier commute. While you can't do much about the traffic, there are some steps you can take to set yourself up well for your return to routine this September. Let's take a closer look.
Make sure your car is in top shape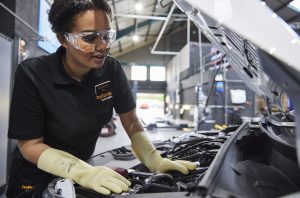 If you headed out on a staycation adventure over the summer, enjoyed some day trips with the kids, or simply took the opportunity to visit friends and family across the country, then you probably added a hefty number of miles onto your odometer. Wracking up the miles can put various pressures on your car and so it's essential to stay on top of maintenance and ensure that your vehicle is in a good condition.
Our Free 5-Point Car Check is a good starting point because it covers five key areas including tyres, battery and bulbs. The check's available at any Halfords store or garage and you can book an appointment online at a time that suits you, so it's a really convenient way to make sure those essentials components are working well.
Another great option is to join the Halfords Motoring Club. It's completely free to join and you'll receive a range of benefits including a free 10-Point Car Health Check that can be used straightaway (and which covers your tyres, battery, bulbs, wiper blades, oil levels, windscreen and more). If you're already a motoring club member, don't forget to book your free car check in at a time that suits you.
Or if there's a particular part of your car that you've got some concerns about, then have a look at our free checks. From tyres and brakes to batteries and suspension, our experts will be happy to provide a second opinion and keep you moving for less.
Make your fuel go further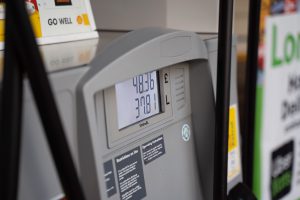 The morning commute can often mean stop–start traffic, crawling along the road towards your destination and generally spending a lot of time with the engine running. These are all factors that'll have a negative impact on your fuel consumption, sending you back to the pumps more often than you'd like (particularly with prices so high recently).
Thankfully there are some ways that you can counterbalance that. Driving at lower speeds (less than 65mph) and avoiding sudden acceleration or braking will both help to make your fuel last longer. As will ensuring that your tyres are inflated to the correct level and removing any unnecessary weight on your roof by way of a bike rack or roof box.
These might seem like small steps, but when combined they can start to make a real difference. Have a read of our recent blog Money-saving tips for motorists: How to save fuel for more in-depth advice about how to make your fuel go further.
Prepare for the school run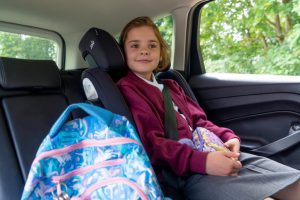 If that morning commute involves the school run, then there are a few things to bear in mind to help keep your kids safe and secure.
The main one of these is car seats. Children up to approximately 12 years of age or 135cm in height (150cm in the Republic of Ireland)/36kg in weight are legally required to travel in a child seat and it's really important to make sure that you choose the right one for your child.
Child seats come in a variety of sizes and styles, and you may need to upgrade to a bigger seat as your child grows. Or why not make life easy for yourself by investing in a multi-stage seat right from the start? Designed to span multiple sizes, some of these seats can be used from birth through to approximately 12 years of age so you'll never need to upgrade them.
If you need more help finding the perfect car seat ready for the school run, head over to our Car Seat Buyer's Guide.
Prepare to beat the traffic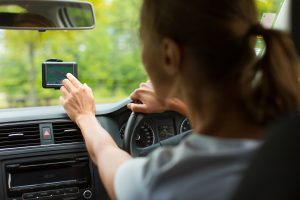 We mentioned getting caught up in stop–start traffic during your commute earlier and while there's probably always going to be an element of this depending on your route, adding a sat nav to your car can help you to overcome the worst of it.
Many sat navs will provide real-life updates about conditions along your route, including any accidents, road closures or roadworks that might disrupt your journey. They can also offer alternative routes to help you avoid problem areas, cutting down on time spent in queuing traffic.
Prepare for the unexpected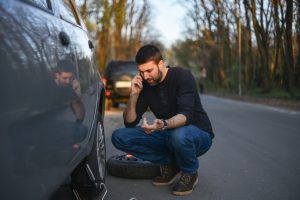 Breakdowns will sometimes happen, despite our very best efforts, and the morning commute is a particularly inconvenient time for one to strike.
Equip yourself with breakdown cover and you won't be stranded for long. Here at Halfords, we offer five levels of cover for your car, van or motorcycle, and each comes with a host of benefits. We're also the only UK breakdown service to operate its own garages and we can repair 80% of vehicles at the roadside.
---
Whether you're commuting to work or heading out on the school run, it's always a good idea to be prepared for busier roads.
Halfords is here for all your motoring and servicing needs, and we'll never be beaten on price on thousands of essentials, so head on over to Halfords.com to find out more.