The best thing about motorcycling is being able to jump on and head off. However if your bike has been left standing for several weeks, then you may need to check out our blog to make sure you are ready for your next trip. Whether that means going out on an essential journey (or just adding a bit of excitement to your commute) there are a few things which can make life a bit easier!
Here are our top motorcycling accessories for bikers:
You probably already know that wearing a helmet whilst riding your motorbike is the law! All motorbike helmets have to meet minimum EU standards, and are tested by the ECE (Economic Commission for Europe), which rates the protection levels provided by helmets upon different types of impact.
Our MYX Full Face Motorcycle Helmet is designed to conform to motorcycle helmet safety standard ECE 22.05, the Full Face Motorcycle Helmet provides excellent protection and comfort, has an adjustable intake vent and rear exhaust vent, a quick release buckle and a removeable and washable liner.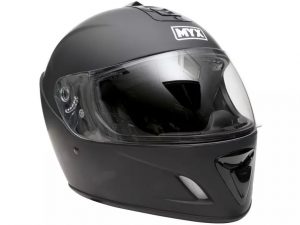 To give your bike the shine it deserves, spend some time giving it a good clean. Muc-Off Motorcycle Cleaner is a top rated product using the latest nano technology to cut through all that dirt, oil and grime quickly. Simply spray on and wash off and be smug in the knowledge that not only will your bike be pristine but also that the Muc-Off Motorcycle Cleaner is non toxic and fully biodegradable.
Safe for use on all parts and surfaces (including carbon fibre) this specially designed formula does not harm seals, cables, brake pads or rotors.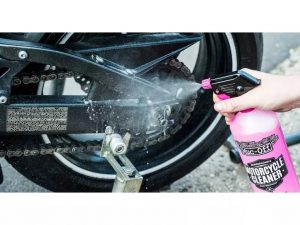 3. Chain care
Looking after your bike chain is a really important part of your bike maintenance. A thorough clean using Muc-Off Motorcycle Chain Cleaner is a good place to start. The unique formula breaks down oil and grease to break down any dirt and evaporates quickly leaving no residue.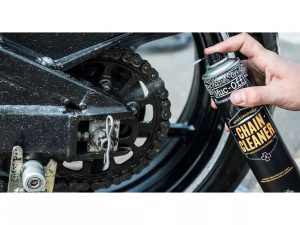 To give your chain maximum protection, treat it to some Muc-Off All Weather Chain Lube. It's water repellent formula penetrates deep into the chain link creating a durable protective coating guarding against corrosion and metal to metal wear.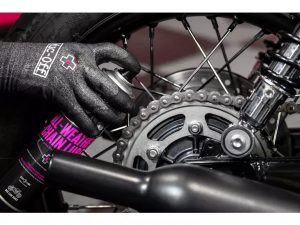 The MagnumPlus Atlas Alarm Disc Lock offers outstanding security in a small convenient size. It comes with a carry case and easily fits into the pocket meaning it is at hand to prevent drive away theft of your bike.
It has a double locking system and shock & movement sensors and a 6mm hardened steel locking pin. Plus, extra protection in a 120dB Alarm.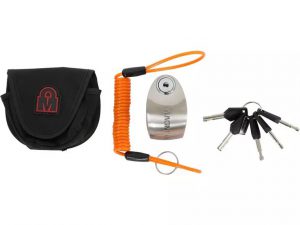 The Yuasa YTX9-BS Maintenance Free Motorcycle Battery is a sealed battery that never needs refilling! It uses advanced technology for extra starting power which is also designed to last for longer. Spend less time worrying about your battery, and more time out on the open road!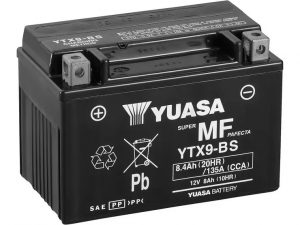 Introducing the Halfords Motoring Club
Don't miss out! Join the Halfords Motoring Club today to access a range of amazing benefits and discounts that are designed to keep you moving, keep you safe and keep you saving.
It's free to join and you'll receive money off your MOT, a free car health check and a welcome voucher that can be spent on any Halfords product or service.
Or choose our Premium membership for a small monthly fee (or a one-off payment) to unlock exclusive member pricing on all motoring products and services online and across our stores, garages and Halfords Mobile Experts, as well as a variety of other benefits that will help you to keep moving for less.
With so much to enjoy, this is too good an opportunity to miss!
Join the Halfords Motoring Club today at www.halfords.com/motoring-club.