Cleaning might not be a glamorous, but it doesn't have to be hard work. Thanks to these nifty products from Muc-Off and Tru-Tension, you can get your motorcycle looking brand new in no time!
1. Tru-Tension Bike Cleaner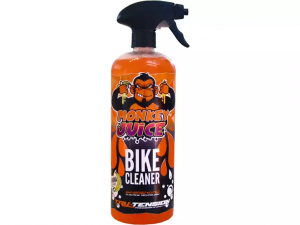 The Tru-Tension Monkey Juice Bike Cleaner is the perfect starting point when it comes to cleaning your bike. The unique foam clings to the surface of the bike, maximising cleaning power, and instantly removes stubborn dirt and grime.
It's safe to use on all surfaces, including paint, carbon, rubber and brake components, and the formulation is completely biodegradable too.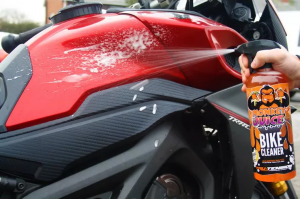 2. Muc-Off Motorcycle Degreaser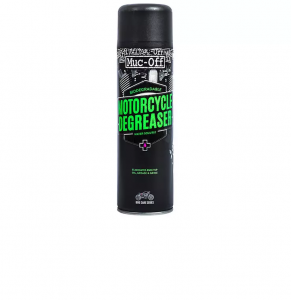 Get rid of your built-up oil and grease with the Muc-Off Motorcycle Degreaser. This degreaser quickly and safely eliminates even the toughest of grime, including waterproof grease and residue from chain lube or wax.
It's biodegradable, safe to use on all components and leaves greasy parts completely clean. The unique formula can also be quickly rinsed away with water after use and will give your bike an unbeatable shine.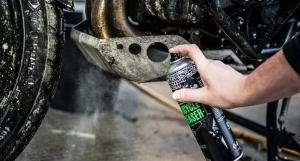 3. Muc-Off Motorcycle Disc Brake Cleaner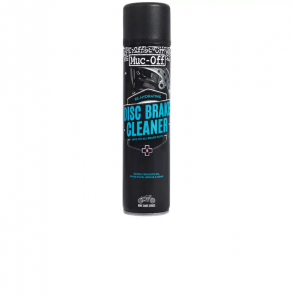 As the name suggests, the Muc-Off Motorcycle Disc Brake Cleaner has been specifically developed to clean your all-important brake discs. The cleaner removes even the toughest grime from all braking parts, prolonging life and restoring performance.
The quick-drying formula leaves no residue, while the added conditioners re-hydrate the disc brake pad and reduce brake squeal. Safe to use on rubber, plastic, anodised metals, carbon fibre and painted surfaces, the cleaner is versatile and dependable.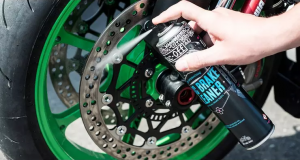 4. Tru-Tension Multi-Use Spray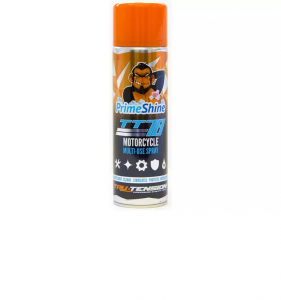 Officially known as the Tru-Tension PrimeShine TT78 Multi-Use Spray, this all-in-one spray will not only clean your bike, but also provide protection against corrosion, rust and moisture.
It lubricates stiff, hard-to-move components and is ideal for cleaning nuts, bolts and engine casings.
Best of all, it leaves a high-gloss, protective layer on all the surfaces it touches, helping to repel moisture and guard against rust. 
5. Muc-Off All Weather Chain Lube or Tru-Tension Motorcycle Chain Lube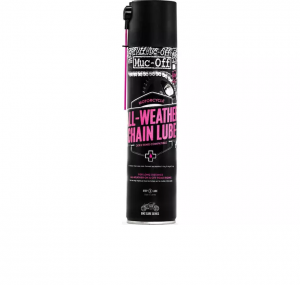 Okay, so we've cheated a bit here and included two items, but they're equally worthy of closing out this list!
The Muc-Off All Weather Chain Lube provides maximum protection for long distance, all weather and on- or off-road riding. Its unique formula penetrates deeply into the chain link to create a durable protective coating that protects against corrosion and wear.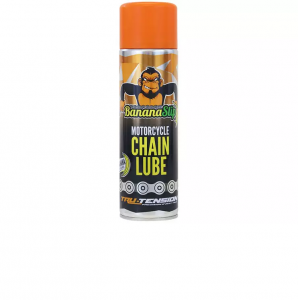 The Tru-Tension BananaSlip Motorcycle Chain Lube has been developed to perform exceptionally well under intense use in all weather conditions. It provides optimum coverage by penetrating deeply into the chain, and helps to both reduce friction and protect against wear.
Both of these long-fling lubricants are sure to provide long-lasting protection that will help your bike stay in top condition and at a peak performance, whatever the weather.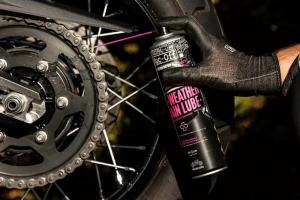 ---
A combination of these products is sure to get your bike back into top shape! They're just some of the motorcycle cleaning range available at Halfords.com, so make sure to check out the other products for the ultimate bike cleaning experience.
We'd love to see you putting your sprays and degreasers to good use, so share your images with us using #ReadyFor on Instagram and Twitter @Halfords_UK.
Halfords is here to get you where you want to be.