From 4th December this year, sat navs will become part of the practical driving test. The test examiner will set the destination, but candidates will have to follow the route during the test. Most learners will experience this as part of their tests, but 1 in 5 won't, so it's wise to get familiarised with them ahead of time.
6 tips for using a sat nav responsibly
Keep a clear view
Whether you're learning to drive with an instructor or with your parents, make sure the sat nav is carefully positioned so it's not obscuring your view of the road in any way. The Department for Transport advises that items are not to be placed in 'Zone A' of the windscreen,
'Zone A is a vertical area 290mm wide, centred on the steering wheel and contained within the swept area of the windscreen (this area is 350mm wide on vehicles over 3.5 tonne'.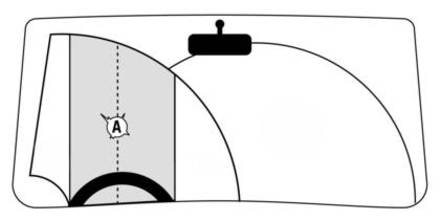 2. Set the destination before you leave
Your test examiner will do this for you, but when you pass and you're using a sat nav on your own, set the destination before you go. If you're in a rush it can be tempting to set off and enter the destination as you go, but this simply isn't safe!
3. Check the route
There are more than a few places with the same name, so make sure you check that Newcastle is actually Newcastle and not Newcastle-Under-Lyne!
4. Listen more than you look
Research by Royal Holloway University has found that the safest way to use a sat nav is to rely on verbal instructions rather than following the route on screen. You'll remember the route better too!
5. You're driving, not the sat nav
At the end of the day, street signs are always right! If a sat nav tells you to drive the wrong way up a one-way street, ignore it!
6. Keep your device up to date
Keep on top of updates, there are always new roads and changed layouts!
Don't forget to check out our great range of sat navs over on Halfords.com.